Awesome trailer for Under the Skin
Jonathan Glazer finally follows up Birth with a spooky-looking adaptation of a Michel Faber novel.
Here's something that has been bothering me over the last week or so. Eight years ago, when Jonathan Glazer released Birth, I seem to remember it being greeted with a wave of indifference (or worse). Because I am always right about everything, I gave it a strong review. If we have to watch Nicole Kidman let us watch her playing somebody who is dead or catatonically grief stricken. Now, after a long delay, Glazer has followed up Birth with an adaptation of Michel Faber's novel about an alien imposing herself on unwary passersby in Scotland. Scarlett Johansson plays the central character. What do you know? Suddenly, every reviewer is describing Birth as underrated. Where were we when we needed you?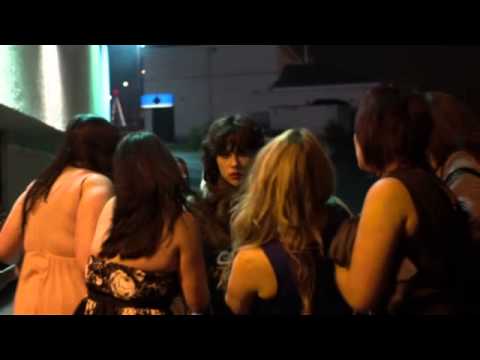 Anyway, the responses to Under the Skin at Venice have been wildly varied. The Guardian says the film is "far and away the best picture in the competition so far". The Independent slams nine colours of crap out of it (calling Birth "underrated" along the way). All I will say is that the trailer absolutely rocks. Glazer, of course, emerged as a director of music video. That influence is still there. But the images remain striking for all the right reasons. Menace is all. We wait eagerly for the release later in the year.