50 years, 50 films: Performance (1970)
The latest in our film-by-film journey through the last half-century reaches Nic Roeg's disturbing debut
Let us pretend that our progression through the last half-decade is telling some sort of story. It's not really. We're just slinging together a bunch of films from successive years. If it were telling a story, however, then the first chapter could be bracketed by The Servant and Performance. As we mentioned seven years ago, the 1960s as we know them really began in 1963 and The Servant offered an accidental premonition of what was to come: the working class gain some sort of (brief) ascendency over their supposed betters.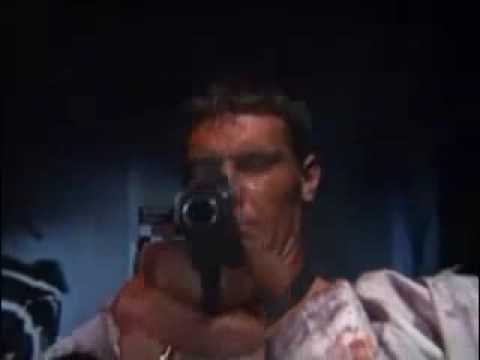 Performance turns up at the dirty end of the 1960s and it is no sort of celebration. James Fox, who played the toff in The Servant, appears as a gangster on the run from some very convincing rivals (a few played by genuine East-End hoods). Co-directed by Nic Roeg, to that point a celebrated cinematographer, and Donald Cammell, heir to the Cammell Laird ship-building dynasty, the picture made the best ever use of Mick Jagger in a motion picture. The pop star plays a pop star driven into isolation by the pressures of celebrity. While the world swings, he squats decadently in West London with a troupe of sycophantic acolytes. Then Fox's Chas turns up and things begin to turn properly nasty. A kind of personality exchange takes place.
Performance certainly has its moments of pretentiousness. The point at which the allusions to Jorge Luis Borges become explicit is too silly to endure without laughing. But Performance remains a very sinister piece of work that casts an unexpected light on a fading scene. The film has gained in reputation over the years. On its first, long-delayed release many critics felt the whole thing too muddled to digest and too nasty to permit much pondering. But it is now rightly seen as a key document of the way the 1960s curdled into the 1970s. In that sense, the film was even more prophetic than The Servant. It was, after all, shot in 1968 while the party was still just about taking place.
Warner Brothers, who thought they were getting something a little like Hard Day's Night, were faintly appalled by the finished product and tried everything possible to stop its release. (The story that one executive's wife threw up while watching it is surely apocryphal.) Shortly thereafter, that company and the other American studios closed their offices on Wardour Street and the British film industry went into near hibernation until its revival a decade later with Chariots of Fire, Scala Films and Channel Four's forays into cinema. (We'll hear a little about a few British films thatxc did manage to get themselves made in a year or two.)
So, Performance really does look like a wake for a vanishing era and a warning of worse times to come. Roeg went on to make classics such as Walkabout, Don't Look Now and The Man Who Fell to Earth. Cammell made questionable pictures such as Demon Seed and ended up killing himself in 1996. Mick Jagger continued to be Mick Jagger and prospered greatly in that endeavour. He is still very much with us.
Other films considered for 1970 included M*A*S*H, The Conformist, The Bird with the Crystal Plumage and — another end-of-the-sixties orgy — Zabriskie Point. Onwards into a tricky decade.