It's a trailer for Muppets Most Wanted
It's not with us until March. But we have some audio-visual pointers as to what our friends will be up to.
Unless you are some kind of nut, you will readily accept that The Muppets was one of the greatest films of 2011. Oh sure. Melancholia was very good and We Need to Talk About Kevin was very special. The Artist was charming. The Tree of Life was lovely. But did any of those films have a dancing frog in them. Huh? Huh?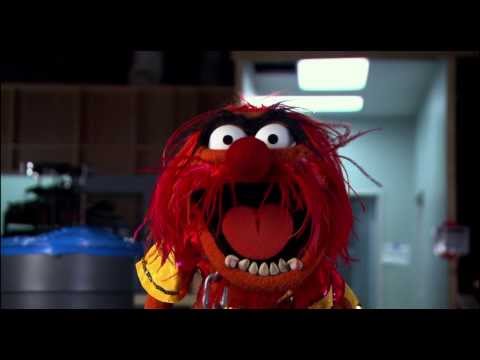 The Muppets was, in its way, every bit as satisfactory a reinvention as Christopher Nolan's Batman films. That is to say it retained the melodies we loved while introducing some funky new harmonies. Rather brilliantly, the film-makers managed to exploit many kids' ignorance of the characters by using that as a plot-point. The songs were smashing. Jason Segel and Amy Adams were warm and lovely as the human beings.
Sadly, the movie was not an enormous hit. But it didn't cost a lot by Hollywood's standards. So we are being granted a sequel. It is called Muppets Most Wanted and we now have a teaser trailer. There is not much to say, bar the fact that we like the idea of Ricky Gevais as a foil and we prefer to watch Skeeter sing Move Like Jagger than Maroon 5 (which is not saying all that much). Let us permit Kermit the Frog to explain the plot.
"The idea of this film is that our gang is on this global tour, and we're selling out these grand theaters all over Europe—in Berlin, Madrid, London—but we sort of get into a little bit of trouble when we run across my Doppelgänger," he croaked. "He's the world's number one criminal Constantine and he happens to look an awful lot like me. I won't tell you any more than that, but let's just say mayhem ensues. They also visit Dublin, which was one of the last cities to be added to the list."
All right! Our own capital will make an appearance in this exciting film. We only have another six months or so to wait. Count the seconds.