50 years, 50 films: Repulsion (1965)
Our countdown from 1963 to the present continues with an early Roman Polanski masterpiece
The Beatles have broken America. London is becoming hip. But you can count on recent immigrant Roman Polanski to see through any of that frippery. We considered Alphaville, Chimes at Midnight and Pierrot le Fou, but it has to be Polanski's horrible examination of a diseased mind. Repulsion is an extraordinary picture with an extraordinary history. The director's second feature — following the insidious Knife in the Water — this fetid, rank entertainment was made with an exploitation studio named Compton Film for a tiny budget (even by standards of the time). Tony Tenser, Soho character and driving force of Compton, was very clear what he was up to. The picture managed the tricky feat of playing both as an art film and as a horror picture. It went on to win the Silver Bear at the Berlin Film Festival and sums up the middle of the 1960s in Britain better than any ghastly "swinging" entertainment.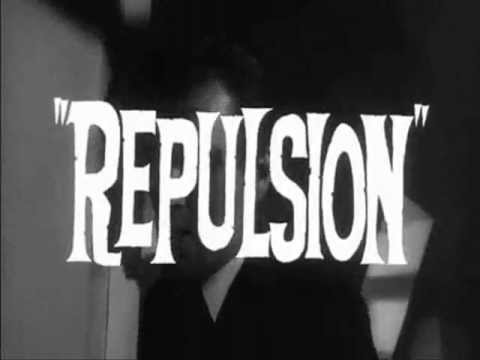 Repulsion finds glacial Catherine Deneuve — eyes alive with fear — going steadily crazy in a flat at the wrong end of South Kensington. Reliable character actors such as Ian Hendry and Patrick Wymark arrive to increase the level of sinister fug. Casting an outsider's eye about the post-Suez decay, Polanski finds all kinds of decadence in this supposedly suave corner of West London. Much research was done into the way young women lived when out on their own. Drawings were made of bloomers drying above baths and cigarettes burning in soap dishes. The result was a glance into a world rarely previously investigated by British cinema.
The film is, of course, best remembered for a series of astonishing set pieces that add footnotes to the protagonist's developing lunacy: a rabbit rotting on a plate, hands jutting from walls in tribute to Cocteau's Beauty and the Beat, an attack by her sister's drunken landlord. To be honest, the film attempts no serious investigation of schizophrenia. But, as a chamber nightmare, it simply can't be beaten. For all the brilliance of Chinatown and Rosemary's Baby, this still strikes me as Polanski's best film.