The trailer for 12 Years a Slave is with us
Steve McQueen's slavery drama is finally on its way towards us.
Few films left on the slate for 2013 are quite so tantalising as Steve McQueen's 12 Years a Slave. The Turner Prize winner's follow-up to Shame is based on the true story of an African-American who, a free man from New York, was abducted and sold into slavery in Louisiana. Chiwetel Ejiofor finally gets the role he has long deserved as the hero. McQueen's reputation as a fine director of actors is confirmed by the appearance of such talent as Benedict Cumberbatch, Paul Giamatti, Quvenzhané Wallis, Paul Dano, Alfre Woodard, Sarah Paulson and, of course, McQueen's muse Michael Fassbender. Brad Pitt, a producer on the film, is also along for the ride. That's enough to be going on with. But there's more.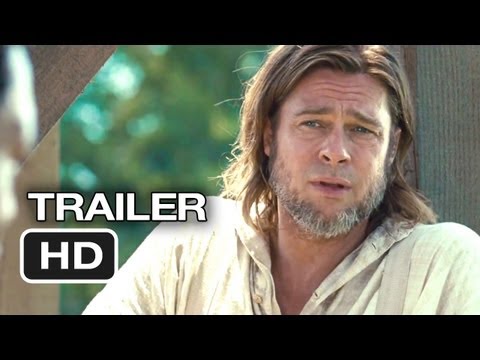 The trailer promises a great deal. Fassbender has got his cruel face on as the slaveowner. Ejiofor gets a chance to stretch that magnificent voice. The picture seems to be poking around in every corner of plantation life. The overpowering music is a little bit of a worry. Before you start hammering in a fury, I am well aware that this is not the music from the film. One piece is from Inception. Another is from The Thin Red Line. But both tunes are by Hanz Zwimmer, composer of the score for 12 Years, and they remind us what a bully he can be at times. Let's hope he contains himself.
There are challenges here for Steve McQueen. Superb as his first two films were, neither Hunger nor Shame had much in the way of story. As a result, McQueen could employ the same muscles he used for his gallery-based art. Both films featured many long, exquisitely filmed tableaux, during which little plot was forwarded. He did not have to do the narrative spade work that more conventional movies demand. I have no doubt that he will depict the horror of slavery with pungent verisimilitude. The troughs and peaks of the story's emotion will be explored in satisfactory depth. It's the other stuff that remains a worry.
Oh let's not be silly. McQueen is a very bright fellow and he's surrounded by equally capable professionals. There is more good news. A report in Deadline tells that, following very positive advance screenings, the release date has been dragged forward from December to October. Expect a premiere in Toronto or Venice shortly before then. Fassbender won the acting prize at the Italian event for Shame. So, I'm betting they'll return to the scene of that triumph.