Run & Jump triumphs at the Galway Film Fleadh
Steph Green's first feature takes the big prize. David Coverdale fans were also rejoicing.
The awards are in at the 25th Galway Film Fleadh and the main prize — that for Best Irish Feature — went to Steph Green's Run & Jump. President Michael D Higgins, a longtime supporter of the event, presented a special Galway Hooker award to Miriam Allen, CEO and driving force of the Fleadh. The gong recognises her achievement in helping coax a new festival into one of the essential dates on the cultural calendar. Loud cheers should ring out.
We'll be offering you a more in-depth examination of the Irish features in Tuesday's paper. But we will here note that Run & Jump confirms the promise shown in Ms Green's Oscar-nominated short New Boy. The picture deals with interactions between a long-suffering woman, her husband, who has recently suffered a stroke, and an American neuroscientist. Its blend of drama and humour is well worth savouring.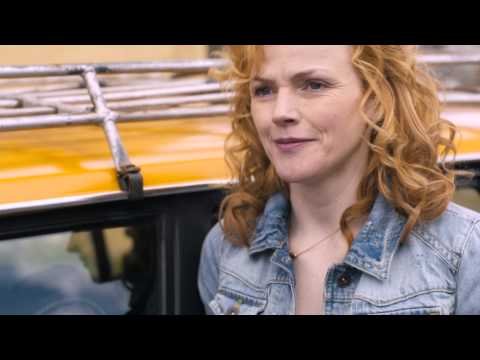 Also acknowledged in the feature prizes were Vico Nikci's Coming Home, which won best Irish documentary, and Ektoras Lygizos's Boy Eating The Birds Food, which grabbed best international first feature. Our tip from yesterday, Donal Foreman's remarkable Out of Here, came second to Run & Jump in the competition for best first Irish feature. We hope that Foreman's film gets some sort of distribution. Nag your local distributor. You know it's worth it.
Feel free to explore the short film winners on vimeo and YouTube. The joy of these things is that they are often available instantly to the eager viewer.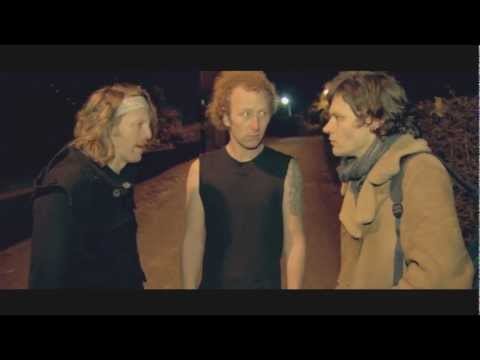 We also feel the need to give a shout out to the hugely enjoyable Discoverdale. Starring comedy troupe Dead Cat Bounce, the mock-rock-documentary follows the band about Europe after they discover that the lead singer's dad may be Mr David Coverdale. (There's a sort of pun in the title.) I laughed like a person who found something funny. Ha ha ha! And so forth. Obviously, it owes quite a bit to a certain comic rock film that rhymes with "final crap". Don't hold that against it. Somehow or other, despite appearing in the New Irish Cinema section, the picture won best international feature here. Good for it. Seek out Discoverdale.
Here is the full list of awards. Excuse the slightly messy formatting, but they have been cut and pasted from a press release.
GALWAY HOOKER AWARDS:
Saoirse Ronan
Saoirse had captivated an audience earlier in the day with an engaging public interview with Sean Rocks at the Town Hall, and received a rapturous ovation from the crowd.
James Morris
The former Chair of the Irish Film Board was given the award for his inspiring and enduring legacy with the Irish film industry.
Miriam Allan, Managing Director & Co Founder of the Galway Film Fleadh
Miriam received a surprise award from the President of Ireland Michael.D.Higgins for her on-going commitment and dedication to the Irish Film Industry. 
SHORTS JURY AWARDS
The Donal Gilligan Award for Best Cinematography in a Short Film:
Winner: D.O.P. James Mather for The Girl
The James Horgan Award for Best Animation in Association with Telegael
***Winner eligible to enter Short Film competition for Academy Award ****
Special Mention: Coda
Director: Alan Holly
Producer: Ciaran Deeney
Winner:  The Missing Scarf
Director: Eoin Duffy
Producer: Jamie Hogan
Best First Animation Award in Association with Cartoon Saloon
Special Mention: The Ledge End of Phil (from accounting)
Director: Paul O Muiris
Producer: Pearse Cullinane
Winner:  That's Not Supposed to Happen
Director: Rory Kerr
Producer: IADT
THE BEST FIRST SHORT DRAMA IN ASSOCIATION WITH MAZARS
Special Mention: Unfold
Director: Steven Daly
Producer: Oisin O'Driscoll
Winner: Rubai
Director: Louise Ni Fhiannachta
Producer: Gemma O' Shaughnessy
The Tiernan MacBride Award for Best Short Drama in Association with Network Ireland Television
Special Mention: Rubai
Director: Louise Ni Fhiannachta
Producer: Gemma O'Shaughnessy
Winner: Mechanic
Director: Tom Sullivan and Feidhlim Cannon
Producer: Tom Sullivan, Suin O'Connor and Derek O'Connor
The Best Short Documentary Award in Association with Teach Solas
Special Mention: Town
Director: Orla Murphy
Producer: Orla Murphy, Orla McHardy
Winner: The End of The Counter
Director: Laura McCann
Producer: Aisling Ahmed
The winner of the 30 Minute Film Festival, the minute-long shorts fest within the festival was won by Robert Gaynor for his film, The Canon.
The International Federation of Film Societies presented the Don Quijote Prize in the animation short film category to director Alan Holly and producer Ciaran Deeney for their short animation, Coda. There was a special mention for Two Wheels Good.
Features Audience Awards:
The Best Irish Feature Award
Second place: Life's A Breeze
Director: Lance Daly
Producer: Macdara Kelleher
Winner: Run & Jump
Director : Steph Green
Producer : Tamara Anghie and Martina Niland
Best International Feature
Second Place: Ernest et Celestine
Director: Benjamin Renner, Stephane Aubier, Vincent Patar
Producer: Didier Brumner and Stephan Roelants
Winner: Discoverdale
Director: George Kane
Producer: James Dean and Chris Carey
The Best First Irish Feature in Association with Crowe Horwath
Second Place: Out of Here
Director: Donal Foreman
Winner: Run & Jump
Director: Steph Green
The Best International First Feature
In Second Place: Closed Season
Director: Franziska Schlotterer
Winner: Boy Eating The Birds Food
Directed: Ektoras Lygizos 
Best Irish Feature Documentary
Second Place: Close To Evil
Director: Gerry Gregg
Producer: Gerry Gregg
Winner: Coming Home
Director: Vico Nikci
Producer: David Collins
Best International Feature Documentary
Second Place: The Search for Emak Bakia
Director: Oskar Alegria
Producer: Oskar Alegria
Winner: Plot for Peace
Director: Carlos Agullo' and Mandy Jacobson
Producer: Mandy Jacobson
The Best Human Rights Documentary in Association with Amnesty International
Winner: Coming Home
Directed: Vicki Nikci
Producer: Viko Nikci & David Collins
The Galway Film Fleadh Pitching Award
Winner: Jacinta Owens for her project, C-Me 2020.
The Bingham Ray New Talent Award in association with Magnolia Pictures
Winner:  Kelly Thornton for her portrayal of Emma in Life's a Breeze.