It's the 1,000 best films of all time
The excellent They Shoot Pictures, Don't They? web resource has compiled a definitive list of the world's finest films
I have, over the last few months, repeatedly forgotten to point you towards the magnificently exhaustive list, compiled by They Shoot Pictures, Don't They?, of the best 1,000 films of all time. The inestimable Bill Georgaris works hard at trawling through a clutter of charts to compile a poll of polls. Obviously, the recent, expanded Sight and Sound Poll — to which your correspondents contributed — does a lot of this work already. But Bill has reached far beyond to gather opinions from the most obscure corners. Oh, let's allow him to speak for himself. He explains:
"This year's task of putting together TSPDT's list of the 1,000 Greatest Films has certainly been the most time-consuming, and at times arduous, to date. Courtesy of Sight & Sound's mammoth 2012 poll, a total of 1,204 top-10 lists (846 critics and 358 directors) were added to the TSPDT database. Additional lists were also added from various sources including The Skuriels poll, Slant Magazine's poll and more top-5's from Rotten Tomatoes. The total list of critics/filmmakers polled has risen sharply from 2,161 to 3,194. An increase of 1,033 critic/filmmaker lists (please keep in mind that many voters that participated in the 2012 Sight & Sound poll already had ballots in the TSPDT database from previous polls). Compared to the measly 23 ballots that were added in 2011, 2012 was certainly a momentous year for movie-list-making."
Here are words to conjure with: "a momentous year for movie-list-making". At the end of it all, however, you couldn't say the top 10 offers any enormous surprises. Brett Ratner has yet to make a breakthrough. The intricacies of Stop or My Mom Will Shoot still seem to elude the world's film critics. Citizen Kane reasserts itself after being knocked from the top of the Sight and Sound list by Vertigo. Here are the reigning pictures (with their previous position in brackets):
1. Citizen Kane (1)
2. Vertigo (2)
3. 2001: A Space Odyssey (4)
4. The Rules of the Game (3)
5. Tokyo Story (11)
6. 8½ (6)
7. Sunrise (12)
8. The Godfather (5)
9. The Searchers (8)
10. The Seven Samurai (7)
Bill's analysis of the larger list does produce some interesting insights. We should, almost certainly, celebrate the fact that more and more US films are being replaced by movies in languages other than English. A full 40 films from North America have vanished to have their spots taken by European and Asian pictures. But the biggest climber was an African film. Are you a big fan of Djibril Diop Mambéty's Touki Bouki? Then rejoice. Your favourite film has risen from 921 to 201. To put that in perspective, the Senegalese film now sits between Sergei Eisenstein's Ivan the Terrible Part 2 and Robert Weine's The Cabinet of Dr Caligari. Those are some classy, classy neighbours.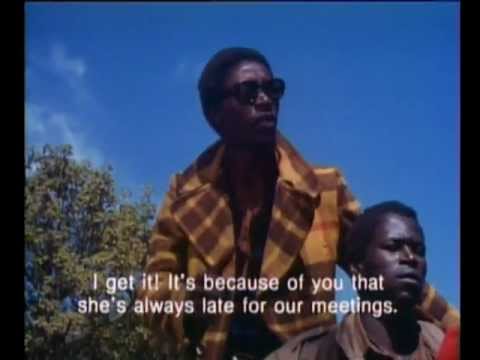 When such a list emerges, somebody somewhere will start complaining that it is too elitist and that The Dark Knight should be at number one. (It's nowhere in the top 1000, incidentally.) As I argued when the Sight and Sound list came out, these people should simply be ignored. There are no shortage of corners in the electronic ether that cater to populist tastes. There is little else out there. Lists such as Shoot Pictures' epic should be treasured.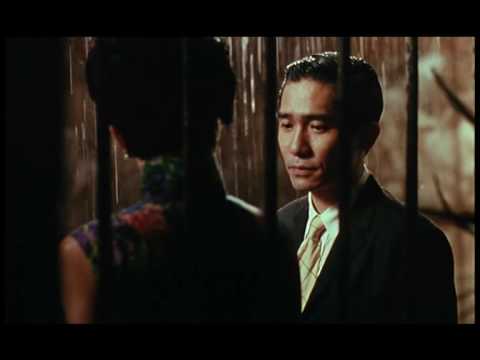 Still, it is interesting to note how few recent films make the grade. When Sight and Sound widened its electorate to include more web-based critics, many suspected that the resulting list would look a little more up-to-the-minute (not that that is necessarily desirable). In the end there was no such change. Indeed, more silent films than ever made it into the top 10. Unless I've got this wrong, the highest ranking film from this century in the TSPDT chart is In the Mood for Love at 59 (and it was released in 2000). Nothing makes it in from last year, which is fair enough, but four do register from 2011. Hats off to Lars Von Trier's Melancholia, Terrence Malick's Tree of Life, Bela Tarr's The Turin Horse and Asghar Farhadi's A Separation. You are, it seems, the new masterpieces.
To get a better sense of where we're going have a glance at the chart of the top-ranking directors of the new century. Now, this really is interesting. Here's the top 10:
1. Wong Kar-wai
2. David Lynch
3. Michael Haneke
4. Apichatpong Weerasethakul
5. Paul Thomas Anderson
6. Lars von Trier
7. Béla Tarr
8. Jia Zhangke
9. Clint Eastwood
10. Terrence Malick
Now, there are quite a few older gentlemen here. It seems as if Michael Haneke, Clint Eastwood and Béla Tarr have become more tasty with age. At 56, Wong Kar-Wai is not exactly young. But I will happily leave the future to the 43-year-old Paul Thomas Anderson and the 42-year-old Apichatpong Weerasethakul. Both have directed masterpieces. Neither is really very much like any other director.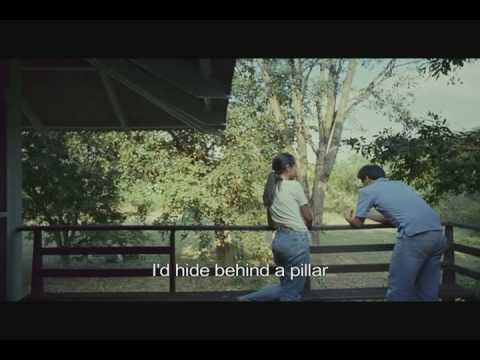 Enjoy your explorations.