The first footage from Lars Von Trier's Nymph()maniac
The latest film from Von Trier stars Charlotte Gainsbourg, Stellan Skarsgard and Shia La Boeuf in a tale of lifelong debauchery
Well, it wouldn't be Lars Von Tier if it didn't intrigue and annoy in almost equal measure. Still, it is, even for him, an achievement to manage that feat with just one minute of footage. The latest film from the Danish master stars Charlotte Gainsbourg as a young woman who, yes, seems just a little bit too fond of the old in-out. (That's a quote from Clockwork Orange by the way. I wasn't being gratuitously horrid.) This clip comes from the opening section of the film which, bizarrely, seems to be named for Izaac Walton's The Compleat Angler. Stacy Martin plays the younger version of Gainsbourg. You can see what's about to happen for yourself. It looks far from charming.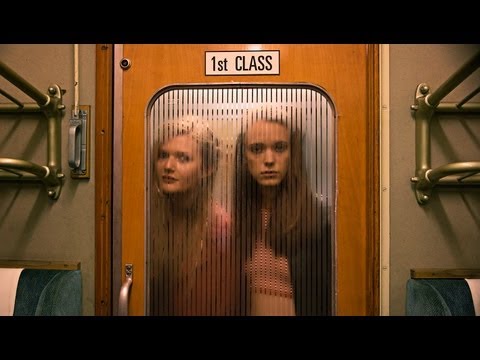 Von Trier's films do not please everyone. Indeed, there are perfectly sensible people who find him utterly unbearable. I can only say that, for all their occasional childishness, they have grown on me as the years progress. His caprices seem more forgivable. His innovations seem more striking.
There are potential problems here. It's one thing for a woman to engage with female sexuality in this fashion. A man will almost inevitably scare up accusations of inappropriate prurience. Mind you, Lars will probably savour (and is probably courting) such controversy. If it doesn't annoy people then it probably won't be any good.
One thing. There does seem to be a suggestion that the film — making graphical allusions to the female pudenda — may actually be called "nymph()maniac". Now, that's already slightly irritating. It looks as if we won't see the film until the end of the year.