In praise of Julian Cope
Julian Cope, former Teardrop Explode, has just released his 947th album and it's a corker.
We join the New Yorker in raising a cheer for that great English eccentric Julian Cope. There are, I'm sure, legions of forty-somethings who, sometine fans of the Teardrop Explodes, remain unaware that the band's charismatic lead singer has been producing records consistently for the last 30 years. Like his exact contemporary Prince, Cope continued to churn out LPs long after the mainstream had stopped paying attention. (The funkier 55-year-old has, finally, gone quiet of late.)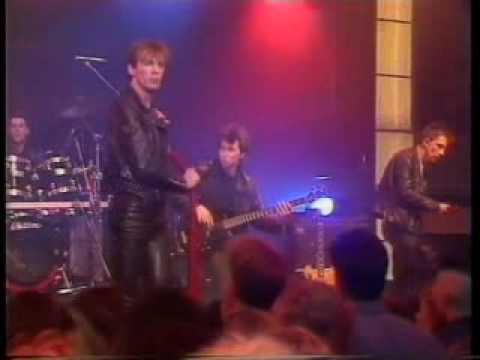 The music was always worth attending to. In his recent, utterly essential book Electric Eden, Rob Young locates the Welshman (and Liverpudlian) in a tradition of earth eccentrics that goes back through the Incredible String Band and Peter Warlock to Percy Grainger and beyond. Such is his love of Krautrock and Japrock that he wrote fine books on both those subjects. But his music could hardly be more English if it were written for men who dance while jangling bells. Recently obsessed with stone circles and other remnants of England's more ancient peoples, Julian Cope makes records that seem ever-so-slightly caked in medieval mud. (Among other gifts to the world, he curated a Scott Walker compilation named The Fire Escape in the Sky when all that artist's greatest records were deleted.)
Given how many are the records — and how bloody long each one tends to be — the quality of Julian's work has inevitably been somewhat variable. But not all that variable. Every record has something worth listening to on it. And I would argue that Revolutionary Suicide, his latest, is among the best he has made in his long, peculiar career. The LP has the familiar sprawl, the much-loved nods to psychedelia and the lingering sprigs of anger we Copists have come to savour. Where else are you going to find a 16-minute tribute to the "Armenian Genocide"? Nowhere, that's where. This is music utterly undiluted by commercial concerns, but still perfectly accessible. "They Were on Hard Drugs" argues, in surprisingly melodic, genuinely funny fashion, that everybody that mattered in history was a bit intoxicated. Russian Revolution imagines "Mao and Nixon sitting in a tree, K I S S I N G" The 11-minute "Destroy Religion" urges us to do just that.
If you can be bothered, buy his new record. If that's asking too much then seek it out on Spotify. You won't regret it. One should, of course, also seek out the Teardrop Explodes' two LPs: Kilimanjaro and Wilder. They summon back an odd time. Punk was over. Rock was starting to become ideologically unsound as the "new pop" gathered proto-Marxist authority (or whatever it was Paul Morley told us to think). In Liverpool The Explodes, Echo and the Bunnymen and Wah! somehow managed to bridge the gap. They played something like rock music, but you couldn't imagine any of them marrying Bianca Jagger or wearing a codpiece in the shape of J R R Tolkien's beard. The general consensus is that Kilimanjaro is the Teardrops album to go for. I disagree. Wilder was a bit less focussed, but the melodies were stronger and the words were that bit less mannered. Check out Tiny Children or The Great Dominions as a taster before committing to the whole LP.
We declare today CopeDay. We dance nakedly around standing stones to celebrate it.