Irish science fiction flick makes it into Cannes Directors' Fortnight
Ruairi Robinson's feature debut — co-financed by the Irish Film Board — will play in the prestigious sidebar.
The films competing in the Directors' Fortnight at Cannes were announced today. Irish interest emerges in the form of Ruairi Robinson's Last Days on Mars. You may recognise that name. A decade ago, Ruairi received an Oscar nomination for his superb animated short Fifty Percent Grey (see below). His debut feature stars Liev Schreiber and Romola Garai in the tale of a perilous mission to the red planet. Adapted from a story by Sydney J Bounds, the picture, partly financed by the Irish Film Board, features visual effects from a team based at Screen Scene in Dublin. Robinson commented: "Having my film selected for Directors' Fortnight is very exciting and a wonderful endorsement of the creative talents of my cast and crew. My head just exploded." The picture is shot by the extraordinarily gifted Irish cinematographer Robbie Ryan and co-produced by domestic genre specialists Fantastic Films.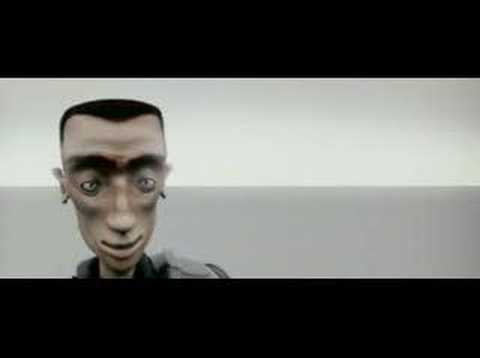 The Directors' Fortnight is a semi-official strand run in parallel with the main competition. Conceived in 1969 by the French Directors Guild — in response to political furore surrounding the 1968 Festival — it has gone on to discover a great many tasty, offbeat talents. Lenny Abrahamson's Garage graced the event in 2007.
This year's line-up looks to include more mainstream fare than in previous seasons. Edouard Waintrop, festival director, commented: "In 2012, we ended up with a strong selection of films, but I felt that we needed a larger U.S. presence This year, we're right where we need to be."
It is a very, very tasty looking programme. Events kick off with Ari Folman's animated drama The Congress. Folman made his name at Cannes with the well-remembered Waltz with Bashir. Frank Pavich's Jodorowsky's Dune deals with the great Chilean director Alejandro Jodorowsky's efforts to film that popular Frank Herbert science-fiction novel. More exciting still, Alejandro, director of El Topo and Sante Samgre, returns with The Dance of Reality, his first feature in 23 years. Jim Mickle's We Are What We Are remakes a notoriously gruesome Mexican cannibal thriller that — rather nearly — premiered at Directors' Fortnight in 2010.
This year's Quinzaine des Réalisateurs really does look hotter than ever. Young Ruairi is in good company. The full list of competitors is below:
A Strange Course of Events by Raphaël Nadjari
Les Apaches* by Thierry de Peretti
Ate ver a luz* by Basil Da Cunha
Blue Ruin by Jeremy Saulnier
The Congress by Ari Folman
La danza de la realidad by Alejandro Jodorowsky
L'Escale* by Kaveh Bakhtiari
La Fille du 14 Juillet* by Antonin Peretjatko
Henri by Yolande Moreau
Ilo Ilo* by Anthony Chen
Jodorowsky's Dune by Franck Pavich
Last Days on Mars* by Ruairi Robinson
Les Garçons et Guillaume, à table !* by Guillaume Gallienne
Magic Magic by Sebastian Silva
On the Job by Erik Matti
The Selfish Giant by Clio Barnard
Tip Top by Serge Bozon
Ugly by Anurag Kashyap
Un voyageur by Marcel Ophuls
El verano de los peces voladores by Marcela Said
We Are What We Are by Jim Mickle