Inside the first trailer for Inside Llewyn Davis
Oh man. If this ends up being no good I will happily volunteer to saw my own head off live on YouTube. Actually, that's not quite right. It's not so much that I expect the next film from the Coen …
Oh man. If this ends up being no good I will happily volunteer to saw my own head off live on YouTube. Actually, that's not quite right. It's not so much that I expect the next film from the Coen brothers to rule — though I do expect that — it's that I greatly hope it succeeds. This rather splendid trailer tells us a great deal that we need to know and asks a few further delicious questions. The movie stars up-and-coming Oscar Isaac as a folk singer seeking fame among the clubs that gathered around MacDougal Street in Greenwich Village during the early 1960s. I talked to John Goodman about the picture during the London Film Festival, but couldn't find space for his comments in the subsequent interview. "It looks great," he said. "It's about the cusp of the folk boom, right before Dylan got mentioned in the New York Times. A famous article  on his performance changed everything. It's about a character that was around then. I play a musician that gave him a lift to Chicago. I just happen to have a valet that drives for me and a heroin habit."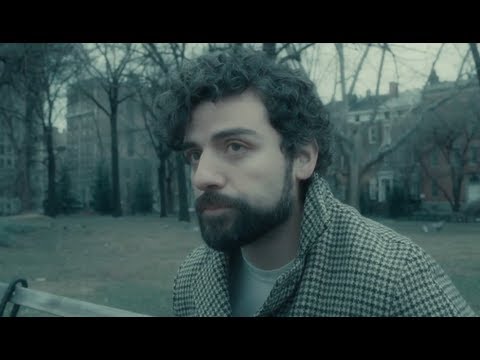 Well, the trailer seems to support that notion. There's John. There's the car. A further glance at the promo might suggest — even to serious music buffs — that the protagonist is based on Dylan himself. After all, that's the great man singing his sideways take on the Leaving of Liverpool in the background. But another inspiration fires the movie. The Coens have looked to a non-fiction book by the late
Dave Van Ronk
entitled
The Mayor of MacDougal Street
for their source. Van Ronk, born six years before Dylan, was a pioneer of the new folk. By all accounts, he happily encouraged the like of Bob and Joni Mitchell without ever properly breaking through himself. Among this impressive individual's claims to fame is that he was one of those arrested at the Stonewall Riots.
If you are in any doubt as to the brothers' intentions here then have a glance at this…
…and then mark the LP cover that F Murray Abraham cherishes at 1′ 45″. Inside Llewyn Davis is Inside Dave Van Ronk. Mind you, his cat does seem to have changed colour. We can't see the moggy on the LP sleeve in the trailer. But the one he cradles earlier in the trailer is a rather splendid shade of marmalade.
The tone of ILD is hard to judge. The picture clearly tends towards comedy. But we can't quite tell if it is the intense comedy of A Serious Man or the whacky comedy of The Big Lebowski. A blend of the two would do very nicely. Bruno Delbonnel, who shot so many of Jean-Pierre Jeunet's films, seems to have come up with a gorgeous smoky look for the piece. Carey Mulligan and Justin Timberlake are also along for the ride. (Do we think that's Justin standing beside Carey in a Peter, Paul and Mary variation at 1'33″?)
We can't wait. But we may have to. To this point a release date has not been announced (ignore that February crap on IMDb). The film was shot a long time ago. Indeed, there was, at one stage, a faint chance that it might have been ready for the current Oscar season. So, we'll see it soon. Right? Here's my bet. I wouldn't be altogether surprised if Studio Canal premieres the picture at Cannes in May and then delays its release until next Oscar season. In other words, the poor public might not get to see the damn thing for close to a year. I could be wrong. I hope I'm wrong. They will almost certainly wait for Cannes. But they might then do the decent thing and bung it our in late spring. Let's hope so.