Good Grief. Is Lincoln now favourite for best picture?
In a column on Friday, I made the case that, for the first time in quite a while, the race for the best picture Oscar is — as Christmas looms — still in a state of vigorous flux. For a …
In a column on Friday, I made the case that, for the first time in quite a while, the race for the best picture Oscar is — as Christmas looms — still in a state of vigorous flux. For a while Silver Linings Playbook was the favourite. Then it was Argo. Then Les Misérables raced into the lead. At time of writing that piece, Zero Dark Thirty looked to be making a lunge. On Thursday, however, after accumulating seven nominations at the Golden Globes, Steven Spielberg's Lincoln gained favourite status. I won't go on too much about how the Globes — despite journalistic rabbiting elsewhere — repeatedly fail to predict the Oscars. But it is worth pointing out that, were the Hollywood Foreign Press Association  to select Lincoln for best dramatic picture, it would look as if they were, once again, straining to pick the most Oscary film. That's not a good plan. (Of course, Les Misérables could well win musical or comedy and give them a useful hold card.)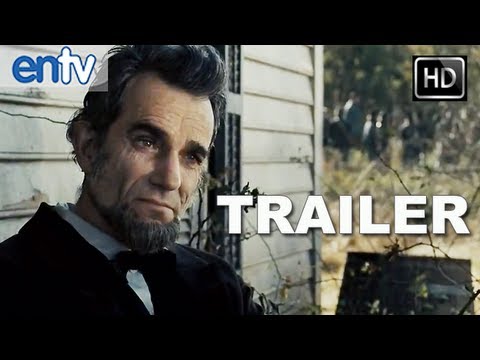 All that noted, it must be grudgingly acknowledged that the Globes have managed to alert us to another potential winner that has been slightly under-discussed to this point. Lincoln is sure to get an Oscar nomination for best picture. It might just be a little too much like an Oscar Movie to actually win the prize. Of course, you could say the same thing about Les Misérables. Yikes. For the first time in years, I really have no idea what will win. The nominations are, however, a little easier to line up. Here is our latest punt at the likely best-film shortlist. The top six or so are all absolutely certain, but we will still drop in the phrase "in order of likelihood". Come to think of it — as in 2010 — I find it hard to imagine any of this nine dropping out.
LINCOLN
It is a rare year that a Spielberg movie doesn't get nominated and his study of America's most-admired President has been receiving very strong reviews across the board. Daniel Day-Lewis is strong favourite to become the first man to grab three best actor Oscars.
LES MISERABLES
The advance reviews have not been nearly as strong as early sneaks suggested they would be. But the film has unquestioned strong points: a scorcher from Anne Hathaway, a strong turn from Hugh Jackman. As ever with such adaptations, if voters don't like the show, they won't like the film. Fading already.
ZERO DARK THIRTY
Karthryn Bigelow's take on the hunt for Osama Bin Laden has received fantastically strong reviews and has already snatched a bunch of critics' prizes. It will, however, be lucky to take a cent (Kathryn's The Hurt Locker  is, by some estimations, the least successful Oscar-winner ever). And liberal voices are already muttering about the attitude to CIA-sponsored torture.
ARGO
A Zero Dark Thirty for mainstream viewers and worried liberals? Everyone likes Affleck's adventure romp set in post-revolutionary Iran. But it may be a little too light to take the really big prize. Still, there is no possibility of the film failing to receive a best-picture nomination. Could walk away with nothing, however.
SILVER LININGS PLAYBOOK
At one stage, this so-so serious comedy somehow achieved the status of favourite. That already seems like an awfully long time ago. Now unlikely to win. But Jennifer Lawrence should triumph easily — over Zero's Jessica Chastain — in the race for best actress.
LIFE OF PI
Okay, okay. In my last attempt to predict this list I did not include Ang Lee's take on Yann Martel's allegorical novel. Stupid, stupid, stupid! I can only say that I was still overcome by a delusion that it sounded like this year's The Lovely Bones. In fact, it's going down very well. If it continues to play in cinemas it could — just could — become the latest film to take favourite status. Unlikely, though.
THE MASTER
Sorry, PTA fans. After all the excitement at Toronto, the extraordinary film is slipping fast in the Oscar Derby. It will take a miracle for it to win now. But Philip Seymour Hoffman probably retains the yellow jersey (is this right, cycle fans?) in the race for best supporting actor.
DJANGO UNCHAINED
Quentin has surprised doubters by delivering a film that has appealed to most early critics and Twitter-nuts at sneak screenings. It is still probably too noisy and juiced-up to win best picture, but Leonardo DiCaprio could slip past Hoffman to snag best supporting actor.
BEAST OF THE SOUTHERN WILD
It's now down at the bottom of my list. But I still fully expect the dazzling southern drama to figure in the final tally. Quvenzhané Wallis is, however, looking shaky for best a best actress nomination. Get behind this odd film, voters. You'll feel better about yourself if you do.
IN: Django Unchained, Life of Pi.
OUT: Hitchcock, Anna Karenina.
If there is a 10th nominee, I pick one of: Amour, Flight, Anna Karenina or Moonrise Kingdom.