Larry Hagman shot JFK
Dallas was a strange show in many ways. To that point — the occasional mini-series such as Peyton Place aside — American soap operas were an afternoon affair. Shot on sets that shook whenever a truck went past, programmes such …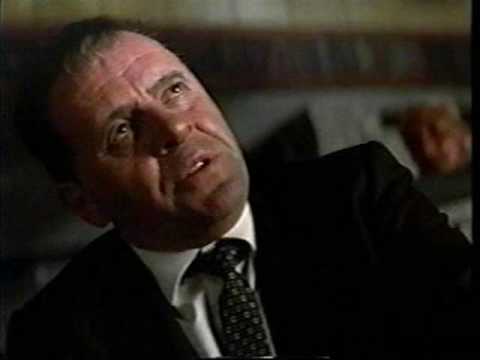 Dallas was a strange show in many ways. To that point — the occasional mini-series such as Peyton Place aside — American soap operas were an afternoon affair. Shot on sets that shook whenever a truck went past, programmes such as General Hospital combined absurd plot lines with overwrought emotions in a style rarely seen since the days of Jacobean tragedy. Dallas wasn't all that different. But it was a little bit less preposterous. The budget was a tad more forgiving. The story may have been loosely based on that of George Stevens's Giant. We were, however, still in Young and the Restless territory.
Still, the series did have its achievements. Readers of a certain age will recall that, until the show's debut in 1978, Dallas only meant one thing to overseas punters: the assassination of John F Kennedy. Thereafter, it would also be associated with greed, drinking at lunchtime, murder, unlikely resurrections and hair-dos that would have given Elsa Lanchester pause for thought. (Incidentally, in his excellent recent novel, 11/22/63, Stephen King paints the city as an absolute dump, something he refused to apologise for in the afterword.)
It also put Larry Hagman back on TV. The great character actor, who has died at the age of 81, was, to that point, best known for playing an astronaut with a magic companion in I Dream of Jeannie. The son of Mary Martin — who originated the role of Nellie in South Pacific — Hagman was one of those actors who didn't fit into any obvious niche. He was good looking, but in a slightly oily way. He was funny, but with a slightly aloof reserve. I don't remember any girls longing to marry the star of Jeannie.
Let us not mince words. J R in Dallas was one of the great villains of contemporary culture. He was allowed a few rare moments of weakness, but, for the most part, he encapsulated the very spirit of capitalism unbound. It has emerged that Nicolae Ceausescu, lovably psychopathic ruler of Romania, was so impressed by the "satire" that he quite literally gave Larry a bag of money for permission to use J R's image on state propaganda. The wheels within wheels fairly clog up the brain. A slice of rampant capitalist wish-fulfillment works so well as an argument against shameless acquisition that the biggest thug in the Eastern Bloc becomes a financial supporter. Sometimes I miss the Cold War.
Anyway, it was a crying shame that Hagman — a decent liberal, incidentally — didn't get more character work. I am not a great fan of Oliver Stone. Hats are, however, doffed to the bombast king for featuring Hagman during a key scene in the vulgarly enjoyable Nixon. There are all kinds of lovely inter-textual games afoot here. Hagman plays a Texan oil-man who tries to persuade Nixon to run for president against John F Kennedy. The suggestion is that — if Nixon won't biff JFK — they might find their own way of getting rid of him. The character is clearly a version of J R and the lingering suggestion is that maybe the eldest Ewing son really did conspire in the President's assassination (an event conspicuously ignored throughout Dallas).
There are the makings of a cracking post-modern novel there.