Run away! The first Oscar nap of the season.
November is looming. Hooray. It's time to bore everybody senseless with an absurdly early attempt to predict the nominations for the 2013 Oscars. I say "absurdly early", but, such is the way of these things, we can usually take a …
November is looming. Hooray. It's time to bore everybody senseless with an absurdly early attempt to predict the nominations for the 2013 Oscars. I say "absurdly early", but, such is the way of these things, we can usually take a very decent stab at the winners from this great distance. Last year, posting on November 10th, I named eight films, seven of which ended up getting nominated. Of course, following the absurd rules change that makes the number of nominees uncertain, one needs a slide rule as well as a copy of Variety to construct a likely short list.
It hardly needs to be said that the great imponderables are the candidates that have yet to screen. Every now and then a late entry to the race really  whacks everyone upside the head. Last year, for instance, few people reckoned Martin Scorsese's Hugo was in the running. Then it opened to rave reviews and its passage to the runners' enclosure was assured. Such is the nature of surprises that we can't really tell what might pull off that trick this year. Sacha Gervasi's Hitchcock certainly looks like a potential spoiler: in a move that reeks of confidence, a few weeks back, Fox moved the Psycho chronicle forward into Oscar season. Who the heck knows what the Academy will make of Quentin Tarantino's Django Unchained? For some reason (trying to seem hip by picking a director even older than me?) that body does seem to have decided that QT is an Oscar director. But it does look a bit too funky for them.
Still, one film that has yet to screen — Tom Hooper's Les Miserables — is on virtually every pundit's shortlist for best picture. Another film, Steven Spielberg's Lincoln, that has had only semi-screenings is also considered a dead cert. What a strange game this is. Searching for the Higg's Boson involves less esoteric speculation.
It should be said that, even if the possible nominees are narrowing, there is still nothing like a consensus on what will win. Over at Gold Derby, the first nine experts select six different films (and none of those is The Master or Lincoln). By this time last year, The Artist and The Descendants were way out in front (with a few nods towards The Help).
Anyway, here is my punters' nap in order of likelihood. Taking last year as a guide, I have gone for nine films and added a bunch of outriders at the bottom. As ever, I should wearily explain that these are far from my favourite films of the year. This is what I think will be selected, not what I think should be selected.
1. SILVER LININGS PLAYBOOK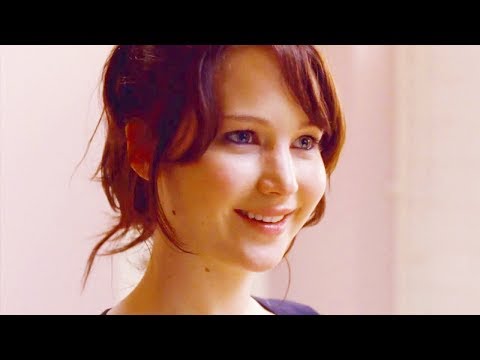 Having won the audience prize at Toronto and picked up raves from the American critics, David O Russell's serious comedy looks certain to make the running. The reviews from European scribes have been less laudatory, but Jennifer Lawrence remains strong early favourite for the best actress gong. This year's The Descendants?
2. LES MISERABLES
This is a very weird one. Nobody has seen the picture. Hollywood has struggled to convert any of the post-Lloyd Webber event musicals into hits. (Remember Nine? Remember The Producers?)  So, if initial reviews are poor, this could drop off the chart like the proverbial stone. But everyone likes the trailer; it is a good show and Tom Hooper has Oscar form. Anne Hathaway (again largely unseen of course) is current favourite for best supporting actress.
3. ARGO
The Academy has a slightly dubious habit of overly rewarding actors who turn to directing. Robert Redford and Kevin Costner have the statuettes to prove it. Still, Ben Affleck's crowd-pleasing story of the 1979 Iranian hostage crisis is probably a little bit too much of a romp to take the very big prizes. Dead cert for a best pic nomination though.
4. THE MASTER
When Paul Thomas Anderson's film premiered triumphantly in Venice earlier this year many pundits rather prematurely marked it down as the favourite for best picture. Now that pulses have slowed, most observers think it might be a little too recherché to go the whole way. But, again, the picture is sure of a place among the finalists. Joaquin Phoenix has also been knocked back to second-favourite for best actor. On which topic…
5. LINCOLN
Steven Spielberg is rarely at his most interesting when directing historical pieces. Remember Amiszzztad? Advance word has, however, been reasonably positive on this long-gestated biopic. Daniel Day Lewis has, in particular, surprised pundits by finding something new to do with a pretty overworked historical character. He is now favourite to take best actor and become the first man to win three such awards.
6. BEASTS OF THE SOUTHERN WILD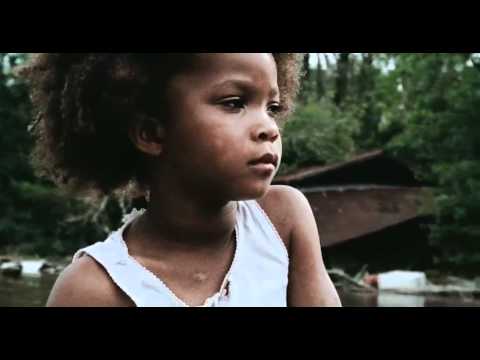 Ah, the little indie that could! In previous years, films such as Winter's Bone, Precious and Little Miss Sunshine have kept the flag flying for Sundance-friendly oddball cinema at Oscar time. Beasts is probably better than any of those films and its reputation has only grown as it has moved into commercial distribution. Quvenzhané Wallis should become the youngest ever nominee for best actress.
7. ZERO DARK THIRTY
Mark all the above as certs. This is where it gets interesting. Nobody has any idea how Kathryn Bigelow's take on the hunt for Osama Bin Laden is going to work out. Don't forget that everybody thought Charlie Wilson's War was a lock in 2007 — until they actually saw it. The pedigree is good. The cast is strong. But, having had to change tack after the US plugged Osama, the project has a slightly uneasy history. Could still become the favourite or vanish from sight.
8. ANNA KARENINA
A bit of a Hail Mary punt here, but one should not underestimate the Academy's passion for "quality" fare — that's to say pictures based on 19th century novels featuring nice English girls in nice frocks. On the downside the film has had only modestly positive reviews. But, in comparison to both The Reader and Extremely Loud and Incredibly Close, Joe Wright's adaptation received raves. Mind you, those flicks had the Weinsteins behind them.
9. HITCHCOCK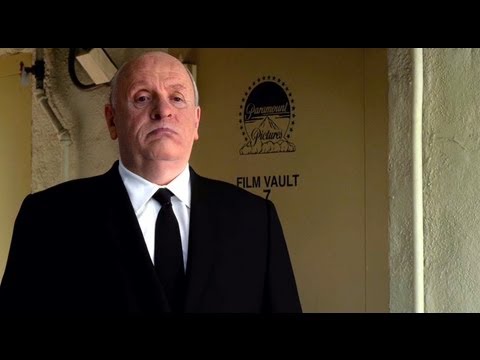 What the heck am I basing this on? Sacha Gervasi, the director, didn't get the nod for Anvil: The Story of Anvil. No critics have seen it. Well, the Academy loves movies about movies — Hitchcock focusses on the making of Psycho — and 20th Century Fox has shown great confidence by moving the release forward. Anthony Hopkins (AH plays AH) is surely well positioned for an acting nod. Helen Mirren, playing the long-suffering Mrs H, only has to be passable to get a supporting place.
Bubbling under (in rough order of likelihood):  Life of Pi, Django Unchained, Flight, The Impossible, Moonrise Kingdom, Amour, The Dark Knight Rises,