Richard Nixon didn't shave
You know what bugs me about American elections? Huh? Huh? Well, not much really. Obviously, the whole thing is a farce. It is so difficult to effect real change that it doesn't much matter who wins. Think about it. Obama …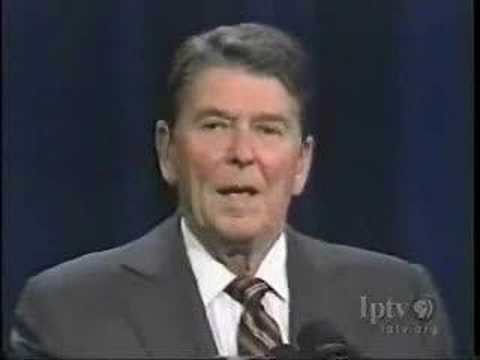 You know what bugs me about American elections? Huh? Huh? Well, not much really. Obviously, the whole thing is a farce. It is so difficult to effect real change that it doesn't much matter who wins. Think about it. Obama had to break his butt to get the health care reforms through. They are far less significant than his more liberal — and sicker — supporters desired. But those limited gains still caused many people who live in shacks and eat possum to conclude that Barack was the walking reincarnation of Rosa Luxembourg (or some communist they'd actually heard of). This is not to say the candidates don't believe different things. Mitt Romney really does seem like the sort of fellow who'd scowl over the fence if your kids dared to build a Wendy House without asking permission. Obama comes across a reasonable sort of fellow (too f**king reasonable perhaps). But, working with that complex, powerful bifurcated Congress, the President rarely gets to achieve much of consequence.
Where was I? Oh, yeah. Despite all this, I still feel a massive rush of adrenaline whenever the primaries get underway. Before too long, Professor McBoffin of Bongo Falls University will be pointing knowingly at charts. Then some expert on Gaffology will appear to explain how, by pushing an infant in front of a milk float, Rick Perry has lost the mountain regions of Ohio. It's like sport — only better,
Oh, yeah. Here's one thing that does annoy me. Can we get through just one electoral cycle without hearing about Richard Nixon's late afternoon shadow? Tonight we have the first debate of the election. Most everybody agrees that the conversation will have little effect on the result. If Mr Obama were to finally own up that he follows tribal religions and once murdered a nun then there might be a slight swing towards Mr Romney. Then again, Fox News has been saying such things for the last four years and the President has still managed to rack up a pretty substantial lead in the polls.
That's not to say the debates serve no purpose. They allow news broadcasters to yet again drag up all those legends surrounding the debate between John F Kennedy and Richard Nixon in 1960. If you've read this far (don't you have things to do?) you will already know what I am talking about. So I'll summarise.
1) Nixon sweated.
2) Nixon had a nasty pallour.
3) Nixon's heavy facial hair showed through.
4) Kennedy had a strong colour (possibly caused by Addison's disease rather than tanning).
5) Kennedy remembered to wear make-up.
6) Nixon's appearance suffered after banging his gammy knee on the way into the studio.
Conclusion: As a result of this Kennedy won among TV viewers while Nixon triumphed with radio listeners.
But — at the risk of sounding like an online version of QI — that crucial conclusion has long ago been debunked. It rather reminds me of the gorgeous myth put about in (the still brilliant) documentary When We Were Kings concerning the 1974 fight between Mohammad Ali and George Foreman. Most people who have seen that film believe — not least because George Plimpton tells us so — that, after a strong start, Ali retreated to the ropes and appeared to be drifting to defeat before rallying with a leap from the dead. Some of that is true. He did make a sudden comeback. But, if you watch the contemporaneous commentary, you will discover that most experts felt the two men were level on points until Foreman finally went down. Never mind. The film still tells a better story.
The same is true of the encounter between Kennedy and Nixon. The notion that TV and radio audiences were divided tells us great lessons — lessons that might even be worthwhile — about the way broadcast media works. But it just isn't true. So stop bloody saying it every four years.
I don't know why I bother.