Seth MacFarlane is the Oscar Guy
Oscar, Oscar, Oscar. It's the Oscariest night of the year! Well, it will be in a few months. For once, we have to offer unqualified praise to the show's organisers. After the fiasco that was Anne Hathaway and James Franco in …
Oscar, Oscar, Oscar. It's the Oscariest night of the year! Well, it will be in a few months. For once, we have to offer unqualified praise to the show's organisers. After the fiasco that was Anne Hathaway and James Franco in 2010 and the water-tredding that was Billy Crystal last year, Craig Zadan and Neil Meron, this year's producers, have come up with a very interesting, potentially game-changing choice of host. Okay, Seth MacFarlane does — in his animated TV series — have a habit of slipping into familiar habits. As we noted in the last post, Family Guy, American Dad and The Cleveland Show, all of which he created, are not the three most dissimilar series on the block. But he is a great joke writer and — unlike so many Hollywood drones — has a genuinely cynical take on popular culture. If he's allowed full rein, he could direct some properly sharp rapiers towards the grinning talent in the front row. Ricky Gervais has a lot to answer for. It's hard to imagine the Oscar boys taking this route if the G-man had not done his stuff at the Golden Globes (well, the first time anyway).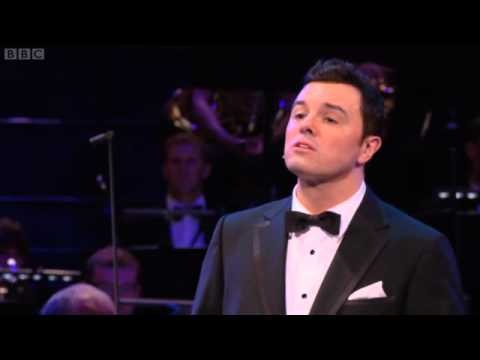 More to the point, he is a genuine showman. Seth loves show tunes (I know, darling), the sleek side of Hollywood and the great joke tellers of yore. Well able to hold a tune while wearing a dinner jacket, he recently sold out several shows at the BBC Proms with his rat-packy standards act. Still two years short of his 40th birthday, Seth also remains — by the standards of the Oscars anyway — a pretty young guy. (He's actually pretty much the same generation as Franco, come to think of it.) In truth, I can't see anything wrong with the choice. He will annoy some purists. But that's a good thing. Right? " It's more about getting out there and letting the audience know as soon into the show as you can that you're having a great time and they should have a great time," Seth mused. Quite right. But make sure you annoy a few of them while you're at it.
All that noted, it must be acknowledged that this involves a break with a whole array of traditions. Seth is, after all, primarily an animator (of all things). It is the first time since 1974, when John Huston co-hosted, that somebody from behind the camera has been offered the role (and Huston had the unbeatable David Niven on his team). Variety further argues — with some justification — that Seth is the least well-known person to host the Oscars in its 85-year history.
"This has been a whirlwhind and it's all been fairly recent, but it's the greatest call that I could have gotten as far as this business is concerned," MacFarlane went on. "I was thrilled to take it on — and very oddly comfortable with the whole thing. I think it's going to be a blast."
No pressure then.
The end of this one always makes me blub…