In Praise of Pointless
One upside of the end to the Olympics is the return of the superb daily quiz show Pointless. Am I alone in being utterly, hopelessly addicted to the BBC1 series? I think not. All kinds of celebrities seem to have warmed …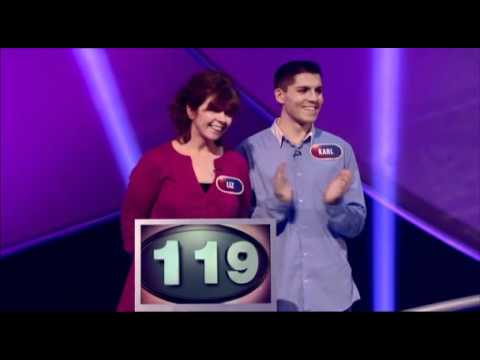 One upside of the end to the Olympics is the return of the superb daily quiz show Pointless. Am I alone in being utterly, hopelessly addicted to the BBC1 series? I think not. All kinds of celebrities seem to have warmed to its eccentric structure and amiable tone. The world is not really divided into fans of Countdown and fans of Pointless, but I like to think it is.
If you don't know what I am talking about, the show is based around the notion of finding the most obscure answers to a series of general knowledge questions. Before the show kicks off, the organisers put the question to 100 people and then tabulate the number of folk who give each chosen answer. If the guest then names a very popular answer he or she gets a high score. If they name an obscure one they get a low tally. The object (well, duh!) is to score as few points as possible.
The show profits greatly from an amusing double act between Alexander Armstrong (question master) and Richard Osman (spectacled boffin). Mr Osman — who, you may not know, is the brother of Mat Osman, bassist for Suede — has an agreeably dry turn of phrase and a gift for the gentle, but withering, putdown. Armstrong does good posh-funny.
So, it's got a clever concept and it features engaging hosts. The real reason to watch the show, however, is to pump up one's own sense of worth while shouting the word "idiot!" at the screen. Whereas Countdown tends to feature consistently bright contestants, Pointless draws from a much wider spectrum of intellects. That is to say some people are geniuses and many are idiots. It is extremely interesting to observe the things that people don't know. I have ranted before about the fact that even bright people — University Challenge contestants, for instance — now seem to remember nothing whatsoever about any film made before 1980. This is often the case on Pointless. In an incident that became a tiny  YouTube phenomenon (see above), six out of eight contestants  proved unable to name a single Robert Redford film. Among the answers given were The Seven Samurai and Prince of Persia. IDIOTS! WHAT THE HELL IS WRONG WITH YOU? There was also a fabulous one involving U2 singles. Just have a look at this. It seems as if you really can become the biggest band in the world while still bypassing most of the great British public. We trust Bono wasn't watching. Actually, we rather hope he was.
But unquestionably the most conspicuous sphere of ignorance is the politics of the United Kingdom. Nobody knows anything. In one recent episode, asked to name a post-war Conservative chancellor of the exchequer, a finalist said "Gordon Brown". Asked to name cabinet minsters in the current coalition, virtually everybody hummed and hawed. Eventually a contestant suggested "Peter Mandelson". I don't know why I care. But it is astonishing. Indeed, it does make one wonder whether there is any point to democracy.
Anyway, if you have nothing better to do with your time, the show screens on BBC1 at 5.15pm each week day.