Quentin Tarantino's 12 favourite films
The latest issue of Sight & Sound magazine details the top 10 suggestions submitted by voters in the directors' poll of greatest ever films. The full lists are not officially available on the magazine's website. But a few of them …
The latest issue of Sight & Sound magazine details the top 10 suggestions submitted by voters in the directors' poll of greatest ever films. The full lists are not officially available on the magazine's website. But a few of them have floated out onto the electronic ether. Love him or hate him, you must admit that Quentin Tarantino does have an original taste in movies. He is forever digging around in grubby corners and coming up with neglected (justifiably or not) oddities. Here is his list for this year's poll.
The Good, The Bad & The Ugly (1966, dir. Sergio Leone) [1]
Apocalypse Now (1979, dir. Francis Ford Coppola)
The Bad News Bears (1976, dir. Michael Ritchie)
Carrie (1976, dir. Brian DePalma) [8]
Dazed And Confused (1993, dir. Richard Linklater) [10]
The Great Escape (1963, dir. John Sturges) [7]
His Girl Friday (1940, dir. Howard Hawks) Jaws (1975, dir. Steven Spielberg) [4]
Jaws (1975, Steven Spielberg)
Pretty Maids All In A Row (1971, dir. Roger Vadim)
Rolling Thunder (1977, dir. John Flynn) [5]
Sorcerer (1977, dir. William Friedkin)
Taxi Driver (1976, dir. Martin Scorsese) [3]
I don't have Quentin's notes in front of me. But it looks as if he has (as he did in 2002) nominated The Good the Bad and the Ugly as his favourite and (unlike in the previous instance) listed the rest in alphabetical order. The positions of the films on the earlier chart are listed in square brackets.  Weirdly, he seems to have been permitted 12 films, whereas everybody else gets just 10. Maybe they only counted the top 10. Go figure.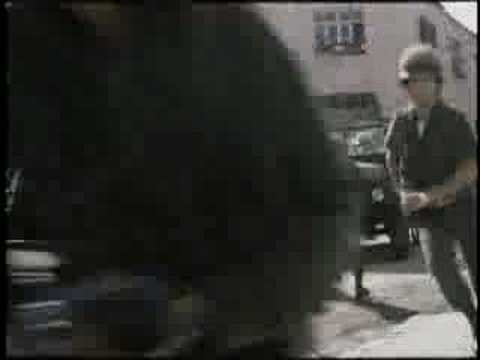 Anyway, as expected, the new entries are worth pondering. Sorcerer has, it must be said, been steadily building a reputation since its disastrous release in 1977. This is William Friedkin's beautiful, exciting version of Henri-Georges Clouzot's Wages of Fear. Talking to me recently, Friedkin admitted that, had he cast Steve McQueen — who made all kinds of mad demands — the film may very well have turned out a hit. As it was, Star Wars blew everything else out of the water that summer. It's a fine film and — though named for a Miles Davis LP — deserves note for its Tangerine Dream soundtrack alone.
We don't need to say much about Apocalypse Now and Jaws — though I would like to express surprise that so many people still overlook the philosophical mumbo jumbo that seasons so much of the Coppola film. It's enormously impressive, but very hard to take seriously (despite its own ardent efforts to do just that).
Now, The Bad News Bears. One could just glance at Mr Tarantino's year of birth and, noting that he was about 13 when the family film emerged, mark this down to pure unfiltered nostalgia. But this is a very nippy picture, featuring lovely, complementary performances from Tatum O'Neal and Walter Matthau. Remember, also, that Michael Ritchie was once a very highly regarded film-maker. In later years, he found himself directing diverting slush such as Fletch and The Golden Child. But his first two features — The Candidate and Downhill Racer — bear comparison with the best films from the then blossoming new Hollywood. They also did unusually interesting things with the often rather dull Robert Redford.
The really intriguing one here is Roger Vadim's Pretty Maids all in a Row. Okay, let's not mess about. If I have seen the thing I can't remember doing so. It is hard to adequately express how unfashionable Vadim now is. From the late 1950s to the early 1970s, with films such as And God Created Woman and Barbarella, Roger promoted a class of sexual liberation that, as was often the case in this era, seemed to rely heavily on the crass objectification of women. Pretty Maids all in a Row finds the French director taking a relatively rare lunge into the American studio system. In an amusing discussion of the piece, John Landis describes the plot thus: "Rock Hudson (no irony intended) … seduces high school girls and, when they get too needy, kills them." A great many minor stars of the era turn up. Telly Savalas plays the high school principal. Angie Dickinson gets all naughty. "I kind of like it because it's so outrageous," Landis continues.
It looks absolutely awful. But I will give it a go. Tarantino does genuinely have  a nose for these things. We will report back in a day or so. If anybody else has seen it, feel free to comment.