The Hobbit is going to be three films (and a confession)
The rumour had been floating around for a while. So canyons did not shake when Peter Jackson confirmed that The Hobbit is to appear as not one, not two, but three films. Parse the details and the news seems even …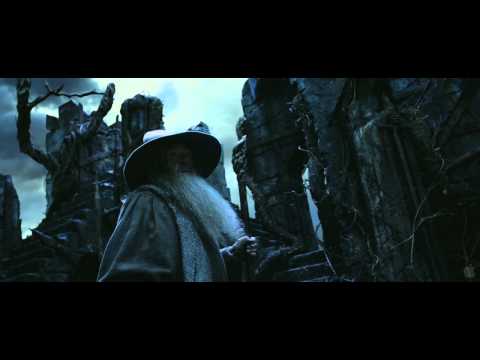 The rumour had been floating around for a while. So canyons did not shake when Peter Jackson confirmed that The Hobbit is to appear as not one, not two, but three films. Parse the details and the news seems even stranger. Back in the third century, when Jackson hired Guilermo del Toro to direct two Hobbit pictures, the notion was that the first film would be drawn from J R R Tolkien's book and the second would be an entirely new story, bridging the gap between the Hobbit and The Lord of the Rings. It now seems that the Hobbit trilogy (as we must call it) will be almost entirely drawn from the 1937 novel. Some material will be extracted from (how unimaginably thrilling) the appendices to The Lord of the Rings. But we are essentially looking at a six-hour plus adaptation of a very modestly sized book.
I see no way of putting a positive spin on this. The plan is either motivated by manic obsession or by unforgivable cynicism.  Either Jackson has been taken over by a compulsive desire to cram every comma, hyphen and dash from Tolkien's book into his films or he is trying to find ways to extract even more money from a gullible public. Let us be frank. Jackson's The Lord of the Rings — based on a book in excess of 1,000 pages — was a remarkable logistic achievement, but you wouldn't say that it rattled along at a great pace. All that walking along shrouded mountain paths? All those encounters with pipe-smoking sages? The new film will, by my calculation, progress at about a third that speed. Glaciers are racier.
Here is my confession. I make it humbly and under no compulsion. I have sat through (and savoured) massive epics by Theo Angelopoulos, Béla Tarr and Andrei Tarkovsky. I can think of few more pleasurable ways of eating up a weekend than diving into all 312 minutes of Ingmar Bergman's Fanny and Alexander. I got on better with Heaven's Gate than many contemporaneous critics. But I have yet to make it through The Lord of the Rings movies. I read the books as a teenager and, even then, felt that this was the sort of semi-serious twaddle that only teenagers liked. No, that's not fair. They are very fine entertainments that should not be devalued because too many nutters think them profound classics. But the films? The first one was fine. By part two I was beginning to feel like I had, myself, trekked all the way to Mordor with a satchel on my little Hobbit shoulders. I didn't have to review Return of the King and couldn't find the eight hours to watch it in the cinema. Attempts to get through it on TV have been defeated by boredom, discomfort and, eventually, by actual slumber. The presence of Orlando Bloom didn't help much either. Unless I am mistaken, it is one of only three winners of the best-picture Oscar that I have yet to see. I may get round to it before I catch up with Wings or Cimarron. Then again, life is short and Peter Jackson's films are not.
Come to think of it, I suppose, out of professional duty, I will have to watch Return of the King before part one of The Hobbit comes along. The prospect does not attract me. The films, though brilliant in their aspic-incased way, feel more like efforts to bottle Tolkein's essence than develop an original project. There will be no "essence" in The Hobbit. This sounds more like an attempt to inflate rather than reduce the source material. The book is the stock cube. The films are the bathtubs of Middle-earth soup. I now almost wish that the useless Lovely Bones had been a hit. Had that been the case, Peter might have found something else to do with his time.
This is, of course, all empty speculation. The Hobbit trilogy could be terrific. Yes, it's better to travel hopefully, especially when the journey (there and back again) is a very, very long one.