Notes on Makoto Shinkai and Berberian Sound Studio
Be aware that on Monday, the Japanese Film Festival, in association with Access Cinema, will be welcoming Makoto Shinkai, director of the  gorgeous She and Her Cat, to Dublin for a screening of his new film Children Who Chase Lost Voices From …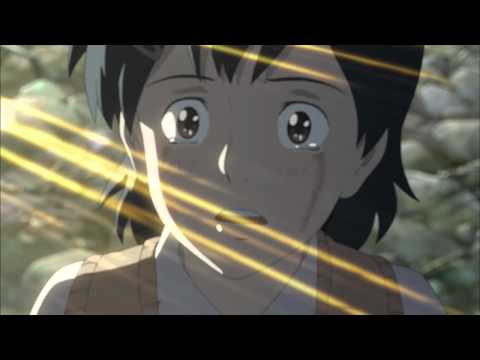 Be aware that on Monday, the Japanese Film Festival, in association with Access Cinema, will be welcoming Makoto Shinkai, director of the  gorgeous She and Her Cat, to Dublin for a screening of his new film Children Who Chase Lost Voices From Deep Below. Our own Tara Brady, Asian-film boffin, will be hosting a Q and A after the event with the talented Japanese animator. The bash takes place at the Light House and should offer a barrel of surreal fun.
While discussing this event, Dave O'Mahony of Access, pointed us towards a film that sounds almost unimaginably exciting. One of our favourite movies from 2009 was Peter Strickland's superb Katalin Varga. Mr Strickland, raised in Reading, somehow found his way to making the best Transylvanian rape-revenge thriller you've ever seen. His new film, Berberian Sound Studio, sounds like an absolute corker. Toby Jones stars as a sound engineer who encounters any amount of weirdness while working on a gruesome Giallo. Crazy title. Crazy scenario. Crazy guy.  The picture just played in Edinburgh to some ecstatic reviews and a clip can be found on the Guardian's website. We can't wait. But we'll have to. Berberian Sound Studio doesn't open here until August.
Strickland really is an extraordinary fellow. Like Gareth Evans, director of The Raid, he seems perfectly confident directing in another country with a very different film culture. After inheriting some money, he pondered the notion of buying a flat in the home counties, but, happily, decide to make Katalin Varga instead. Seek it out as soon as possible.