Tara Brady investigates the Directors' Fortnight
Tara Brady writes: Seasoned Cannes punters couldn't help noticing that many of the films in this year's Directors' Fortnight selection were – whisper it – superior to most of the titles in the higher ranked Un Certain Regard. These are …
Tara Brady writes:
Seasoned Cannes punters couldn't help noticing that many of the films in this year's Directors' Fortnight selection were – whisper it – superior to most of the titles in the higher ranked Un Certain Regard. These are the Irish Times contingent's official top three DF picks. Sightseers – Ben Wheatley's superb follow-up to Kill List – is due to be released in the UK and Ireland this autumn. Everything else is still TBC. Here's hoping….
ROOM 237

Directed by Rodney Ascher
102mins, Directors' Fortnight
****
Fans of Liverpudlian film artist Rob Ager's wonderful video dissections of The Shining will already be familiar with the thriving subculture surrounding Stanley Kubrick's endlessly fascinating 1980 film. The uninitiated may think it's just a movie about Jack Nicholson getting cabin fever and going postal. But these innocents would do well to consider the codes and secrets hidden around the Overlook Hotel.
Clearly, the film is a confession from the director wherein he finally owns up to faking the moon landing for NASA.  Have you seen Danny's Apollo 11 jumper? And don't you realise the average distance from the Earth to the Moon is 237,000 miles?
Ha. No, you fool, it's actually all about the Holocaust and Kubrick's inability to depict or dwell on the Final Solution. Danny is wearing a T-shirt with a '42' on it. Know what the sum of the numbers from 237 are multiplied together? That's right: 42.
Right idea, maybe, but wrong genocide: from the chanting motif in the opening credits to the final photograph dated July 4th, 1921, Kubrick's film replays the slaughter of Native Americans by European settlers. Haven't you ever noticed the tin of Calumet baking soda behind Halloran when he first talks telepathically to Danny? The one with the iconic Native American chief logo?  Huh? Huh?
Rodney Ascher's documentary chronicles all these competing theories into a compelling, entertaining film about meaning and what Roland Barthes, long ago, called the death of the author. The actor-director, whose previous history of the Screen Gems logo (The S From Hell) ploughed through similar folk testimony, isn't simply out to poke fun at fanboys and internet maniacs.
On the contrary, most of the interviewees in Room 237 are academics or scholars or respected journalists like ABC News' Bill Blakemore. Their various hypotheses are, generally speaking, beautifully articulated and obsessively thought throughout. By definition, the film arrives at no concrete conclusions regarding Kubrick's intentions. Just as well. Everybody knows The Shining is a reworking of the Oedipus myth.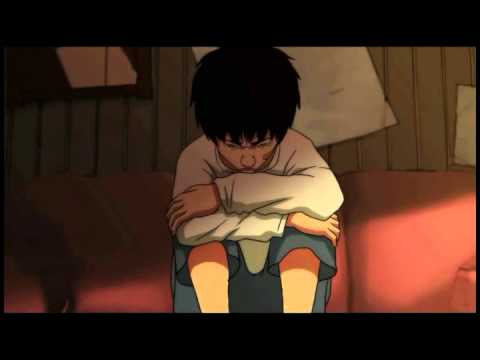 THE KING OF PIGS
****
Directed by Yeun Sang-ho
Featuring Yang Ik-june, Oh Jung-se, Kim Hye-na, Kim Kkobbi Flowerain, Park Hee-von
97mins, Directors' Fortnight
If OldBoy director Chan wook-Park made cartoons, they'd likely look like this brilliantly caustic anime.
Jong-suk, a frustrated ghost-writer, is surprised when gets a call from former school chum Kyung-min. The latter, now CEO of his own business, wants to talk about old times, especially their formative middle-school years. Sadly, these recollections are far from golden. Both boys were bullied – physically, sexually, emotionally – in a playground where they were 'pigs' to the 'dogs' of a more privileged social class.
It requires a genuine psychopath to stand up to the bigger boys: enter Kim Chul, an impoverished new kid, and a bottom-feeder by the rigid standards of the schoolyard hierarchy. Charismatic and troubled, he rushes in to defend weaker classmates but thinks nothing of doing horrid things to a stray cat. In order to defeat monsters, reasons Kim, one must, in turn, become monstrous.
The adult Jong and Kyung's reminiscences coalesce into a compelling drama but, from the get-go, we're aware, that there's something awful they aren't telling us.
Korean cinema may, in recent years, have overtaken nearby Japan on the festival circuit. K- mation, however, generally lags behind Japanese anime. Until now, that is. The stark lines and haunting facial expressions that define King of Pigs are far from Ghibli pretty. But they do offer a brutal poetry that's all their own.
The style compliments the content. Writer-director Yeun's coruscating tale of schoolyard bullies and childhood traumas, recreates the sensation of recovering traumatic, repressed memories. Violent and operatic, King of Pigs has bigger things to say about social inequality and masters and slaves. But it's the little details, like the ghastly aftermath of mistakingly wearing girls' trousers to school, that linger.
Imagine that common recurring dream of realising you're naked at a school desk played on a loop.
SIGHTSEERS
*****
Directed by Ben Wheatley
Starring Alice Lowe, Steve Oram, Eileen Davies, Richard Glover, Jonathan Aris, Monica Dolan
96mins. Directors' Fortnight
Nobody seems entirely sure how Sightseers, one of the best films in any competition at this year's Cannes ended up in Directors' Fortnight as a special screening outside the official selection. Director Ben Wheatley, having made his mark with two splendid feature films (Down Terrace and Kill List) surely warrants a spot in Un Certain Regard at least?
"Dear mum, Yorkshire is lovely and not like you said at all: they do have my pasta sauce." Knitting enthusiast Tina (Horrible Histories' Lowe) is 34-years-old and lives at home with her manipulative, cranky mother when she takes a caravanning holiday, her first, with balding, ginger-bearded Chris (Oram), a plastics enthusiast she met at Capoeira class one month earlier.
Despite her mother's protestations, Tina packs up the essentials ("I don't think I could cope without pot pouri") and sets out for the Lake District in Chris' Abbey Oxford caravan. The midlands romantics are travelling with Chris' meticulous itinerary, an odyssey around such hot-spots as Crich's National Tramway Museum, the Keswick Pencil Museum and the Ribblehead Viaduct.
Sadly, things do not go according to plan. Between the litterbugs, the smug sophisticates, and heritage site busybodies, Chris decides there's only one thing for it: murder.
Lowe and Oram have spent years improvising around these characters so, unsurprisingly, as the bodies pile up, the deadpan dialogue and timing is impeccable. Director Wheatley invests the material with a uniquely unhinged tone that falls somewhere between ancient pagan Wicker Man evil and Nuts in May's celebration of all things naff. A subplot involving possible canine reincarnation and a tragic, earlier incident with a terrier and knitting needles only adds to certainty that this is the best British horror-comedy since Shaun of the Dead.
Everyone involved should feel pleased with themselves, especially Smurf and Ged, the film's two terriers and joint winners of this year's coveted Palm Dog.
AND THE WINNERS …
Chile's Pablo Larrain was the overall winner of the Art Cinema Award, with No, starring Gael Garcia Bernal as an advertising executive working during the Pinochet regime.
The Repentant (El Taaib), an Algerian-French co-production about Islamic fundamentalism saw director Merzak Allouache take home the Europa Cinemas Label for the Best European Film in Directors' Fortnight.
And the rest – The Prix SACD for a French-language project: Noemie Lvovsky's Camille Rewinds; Premier Prix Illy for Short Filmmaking: Fyzal Boulifa's The Curse (UK); Special Mention: Basil da Cunha 's The Living Also Cry (Os vivos tambem choram).