Hats off to Mike Sheridan and the Brave Trailer
The movie community reels in awe at the achievements of Mike Sheridan. The film johnny for Entertainment.ie joined Brian Maher of Spin 1038  to run 126 miles — the equivalent of five marathons — in order to raise money for Special …
The movie community reels in awe at the achievements of Mike Sheridan. The film johnny for Entertainment.ie joined Brian Maher of Spin 1038  to run 126 miles — the equivalent of five marathons — in order to raise money for Special Olympics Ireland. Jesus! That's like running all the way from Limerick to Dublin. Hang on a moment. It says here that they actually did run all the way from Limerick to Dublin. They're properly hard, like. If you want to contribute go here.
Gosh, Mike is very brave. Speaking of Brave, let's have a look at the new trailer for Pixar's latest picture. Do you see what I did there? Wasn't that enormously clever?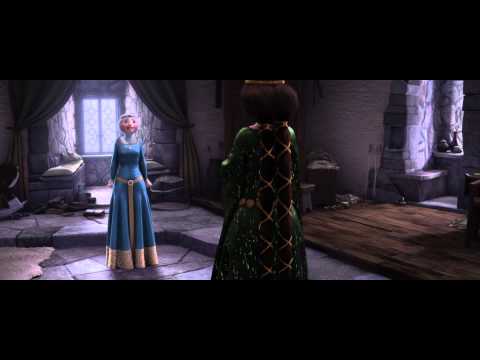 Now this is very definitely an interesting one. Throughout its history, Pixar Studios have moved from one smash to the next. With Cars 2, they finally encountered a relative disappointment. The film was one of the 10 biggest of 2011, but it still underperformed by the studio's standards. Keep in mind that Toy Story 3 was easily the biggest film of the previous year and, indeed, remains the seventh biggest picture of all time. Cars 2 also received very indifferent reviews from high- and low-brow critics.
So this is as close to a crisis as Pixar has come. A lot rests on Brave. There have been some kerfuffles during production. Following "creative disagreements", Mark Andrews replaced Brenda Chapman as director. But I rather like the look of the thing. The backgrounds do, admittedly, call to mind the landscapes from fantasy video games such as Skyrim. But the characters seem pretty feisty and it appears to have a fairly original tone. I wouldn't worry to much about the caricatured version of Scotland on display. This is, after all, a cartoon world. Who knows? The Irish Times film team hopes to see Brave at the Edinburgh Film Festival in June. We'll let you know.