Moments at the Oscars
By now you will know that The Artist has triumphed at the Oscars. Scratch that. You knew that was going to happen about six months ago. As I suggested in The Ticket last Friday, the Oscar watcher really has to …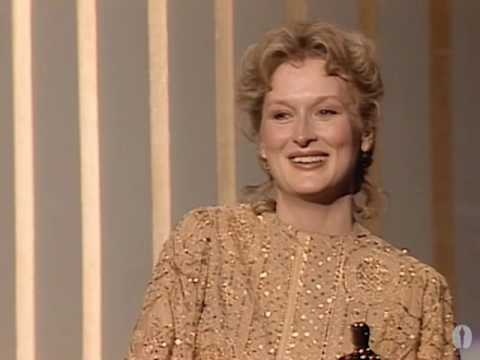 By now you will know that The Artist has triumphed at the Oscars. Scratch that. You knew that was going to happen about six months ago. As I suggested in The Ticket last Friday, the Oscar watcher really has to talk himself or herself into believing that the ceremony is worth staying up for. You know what? For all the bitching that I have indulged in here, I still wouldn't miss them for the world. I suppose I feel about them the way certain people feel about the Oxford vs Cambridge boat race. It doesn't establish the world's best rowers. It follows the same stretch of river every year. It all ends with a small man or lady being thrown into the river. (Okay, the last sentence has no power as a metaphor, but you can make sense of the rest.) For all that, the event feels like something worth enduring.
What were the moments to savour this year?
1. Nick Nolte's interview on the red carpet.
He seemed awfully, well, confused. The nicely spoken girl from Sky might as well have been speaking Swahili for all the sense Nick made of her questions.
2. Terry George and Oonagh George winning for The Shore.
Yeah, okay, I am playing home advantage here. But the Belfast man gave, I think, the most touching speech of the evening.
3. A Separation winning best foreign language picture.
For once, this notoriously badly organised award went to the best film on the list. After several decades of breaking new ground, Iranian film has finally grabbed its first golden statue.
4. Sacha Baron Cohen on the red carpet.
Okay, by turning up dressed as The Dictator, he was promoting his own film. But we were grateful for some disruptive irony.
5. Meryl Streep makes with the humility.
"I could hear half of America saying: 'Not her again,'" she said. Yeah, right. We all know that it's been 30 years since you last won. The Iron Lady stank. But we don't begrudge you a third Oscar.
6. Nick Moran going bananas about John Williams.
Oh Lord. I'm already getting desperate. The Sky broadcast was enlivened by a festive Nick Moran, actor and director, going on a rant about the hopelessness of the world's most honoured film composer.
7. Billy Crystal's strange inflated face.
Nothing in his monologue was as funny as his peculiar man-boy cheeks. There was something of Mad magazine's Alfred E Neuman about those rosy chops.
8. Miss Piggy and Kermit the Frog in Statler and Waldorf's seat.
What was going on there? We know which Muppets belong in the box at the side of the stage.
9. A nice, vintage performance by Christopher Plummer.
"You're only two years older than me," Plummer said to his award.  "Where have you been all my life?" By some calculations, they are actually the same age. But we'll let him off on a technicality.
10. The best film won.
Of the nominees, I mean. The Tree of Life was a little too philosophically banal. Hugo was a bit short on narrative drive. Yes, that'll do nicely.