A belated word on Christopher Hitchens
By now, you have probably had enough of Mr Hitchens. The great polemicist had barely been transported to the mortuary before lesser writers — a category that includes almost all of the tribe — began questioning his worth and wondering …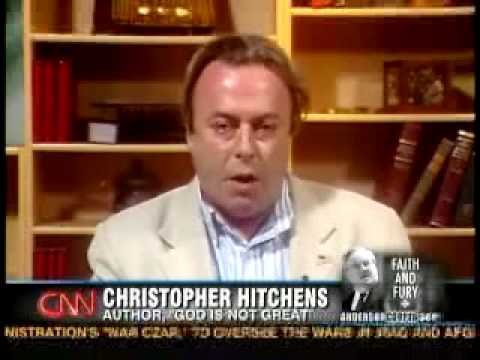 By now, you have probably had enough of Mr Hitchens. The great polemicist had barely been transported to the mortuary before lesser writers — a category that includes almost all of the tribe — began questioning his worth and wondering whether his jottings would endure. It hardly needs to be said that Hitchens would not expect his critics to hold fire simply because he had recently passed into nothingness. The clip above, featuring priceless comments on Jerry Falwell, makes that abundantly clear.
Happily, most sensible commentators, many of whom remained baffled by his support for the Iraq War, used the occasion to celebrate one of the greatest essayists Britain has ever produced. No other contemporary writer exhibited such talent for making elegant poetry out of strong opinions. Earlier this year, Martin Amis, perhaps his best friend, noted that he had never met another person who was so little at home to L'esprit de l'escalier. That is to say he never, hours or days after an argument, stopped up short and realised what he should have said. The correct phrase was always waiting expectantly on his epiglottis.
He was enjoyable when he was wrong. But his work was even more pleasurable to read when it chimed with ones own opinions. I always felt on safe ground when reading him on English literature. Anybody who loved Evelyn Waugh, Anthony Powell and P G Wodehouse as much as he did was surely worth taking seriously.
I have only one, fairly unimpressive story to tell of a personal interaction, but it does illustrate certain admirable aspects of the man very nicely. A few years ago, I phoned him to talk about Michael Moore's Fahrenheit 9/11. We differed on Moore's attitude to the War on Terror. But we were both annoyed at the way the director's fans seemed so willing to ignore the half-truths, mad speculations and outright misdirections in the film. His wife answered the phone to tell me that he was busy. I sensed a brush off. Not a bit of it. Having read my introductory  email, he was, she stressed, extremely keen to talk to me. I was ordered — on pain of death — to phone back in an hour or so.
Mel Brooks tells a great anecdote about first meeting Cary Grant upon his arrival in Hollywood. Initially, he was immeasurably excited that Grant replied to his phone calls. A few weeks later, unable to escape Grant's attentions, he found himself telling his assistant to inform Cary that he wasn't in. (If you can't understand why this might be funny then go here.)
Well, it wasn't very much like that. I would happily have talked to Hitchens if he'd ever phoned back. But his enthusiasm was quite daunting. I introduced myself and this newspaper. "Oh, I am well aware of your fine organ," he replied and then got stuck into Moore, the anti-war lobby, "Islamo-fascism", the religious mob and a dozen other subjects that passed peripherally into the conversation. His daughter offered him a slice of (I think I recall this correctly) key lime pie that she had made. Glugging and puffing noises intervened. "Never apologise for your questions, dear boy," he said when I began in a query in half-hearted form. His wife was told he'd be along in a moment. He got on to misrepresentations of Tony Blair. More glugging and puffing. An hour and a half later, I realised that — he was in Washington DC remember — it was now getting on for two o'clock in the morning. I started to make withdrawal noises. "Ah I sense you edging towards the door," he said, slightly disappointed. Eventually, he allowed me to lie on the couch and have my own reviving glug on the whiskey bottle. The next day he sent me an email disagreeing politely (no really) with my assertion that, for all his unreliability, Michael Moore was a hugely talented montage artist.
Okay, it's not much of a story. But I am at least glad to have a Hitchens anecdote of my own. We shall not see his like again.