A certain ratio…
Andrea Arnold's Wuthering Heights has stirred up a fair degree of critical noise. Quite a few pundits adore the thing. Plenty others find its stripped-down aesthetic a little too austere. One (ahem, ahem) aspect of the picture that has, however, …
Andrea Arnold's Wuthering Heights has stirred up a fair degree of critical noise. Quite a few pundits adore the thing. Plenty others find its stripped-down aesthetic a little too austere. One (ahem, ahem) aspect of the picture that has, however, been largely ignored is the director's decision to continue using the cramped 1.37:1 aspect ratio. The casual cinema-goer might shrug uninterestedly at the last sentence. Jeez. You may as well be talking to us about the brand of tripod. Who cares about such technicalities?
There is, however, no way that you can fail to notice Arnold's decision. Contemporary film-makers use a series of ratios. The most commonly applied is the reasonably roomy 1.85:1. (These figures refer to the ratio between width and height). When you see a film in "widescreen" it is, most likely, being projected in 2.39:1. If you have an old telly you will note that, when almost any contemporary film is being shown, either big lumps of the image are missing or black bands appear above and below the screen. Your 1956 PartyTime 2000 is, you see, the wrong size to accommodate a theatrical image.
You probably already know this. But, if you're not following, allow Martin Scorsese and Sydney Pollack, wiser men than me, to explain it to you.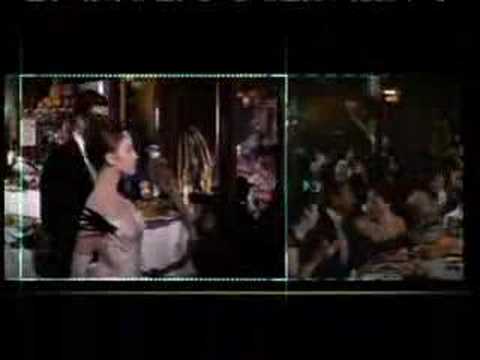 Now, the key phrase in this clip is from Scorsese. Towards the beginning, he says: "All films made since 1953 … have been made in one wide-screen form or another." To get some sense of how eccentric Arnold is being, ponder the unequivocal nature of that statement. Martin doesn't say "most films". He says "all films". Well, not quite.
If you haven't seen the movie (and you really should) then, just to clarify what we're on about, it looks like this: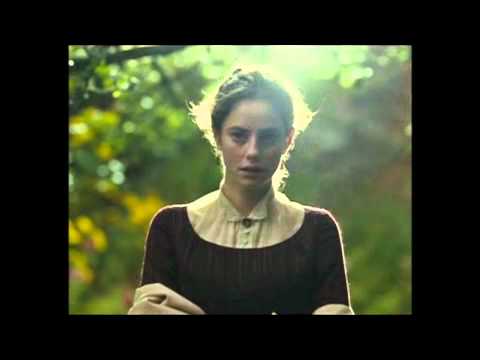 As you can see, the image is so narrow it is somewhat dwarfed by YouTube's own aspect ratio. One could be forgiven for thinking there was some sort of error with the presentation. There isn't. The film really is offered in that ancient shape. There's something of an irony here. Arnold's preferred ratio is the traditional one — often called Academy — that was used for almost all films up to the mid-1950s. For years TVs were of a similar ratio. Widescreen was brought in as a sort of gimmick: here's something you can't get at home. Now, however, most folk have a widescreen TV. As a result, Ms Arnold's films will be the ones broadcast between large lumps of black space.
Hats off to Andrea and her fantastic cinematographer Robbie Ryan (wrongly called Ritchie in last week's Ticket — apologies). Feeling that Academy is the best ratio for representing faces, they have stubbornly offered two fingers to convention and gone their own way. This is, these days, an even rarer move than shooting your film in black and white. Their integrity is impressive.
Explaining her relationship with her DoP, Arnold recently said:
"We have developed our own language, almost. Of course, every film is different and each time we start a new film we talk about how it will be. We do tests. That's how we decided this time on the 4:3 ratio which I love so much. It's the prefect frame for a person."
Check out the film's eccentric shape — and eccentric ambience — at a cinema near you.