Liam Neeson is a good sport
You may have read a bit about Ricky Gervais recently. The chatty comic got himself in trouble for using a dodgy word — look it up, I'm not going there — repeatedly on some sort of social networking thing. This …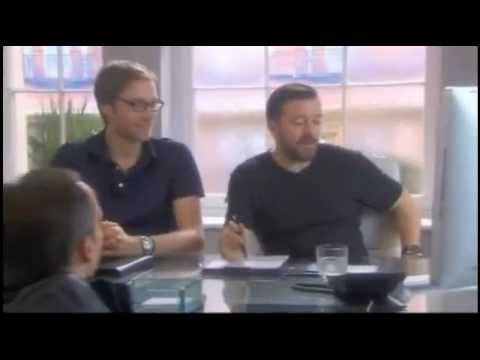 You may have read a bit about Ricky Gervais recently. The chatty comic got himself in trouble for using a dodgy word — look it up, I'm not going there — repeatedly on some sort of social networking thing. This writer was not alone in basing a facetious column on the controversy. Most pieces were critical. A few were supportive. Some of the sillier ones argued that Gervais has already demonstrated an unacceptable attitude to disability in his work and that his new series, Life's Too Short, looks set to offer further enormities. This strikes me as utter nonsense. The jokes about wheelchair users in The Office and about people with Down's Syndrome and Cerebral Palsy in Extras were always directed at the insensitivity of those without such disabilities. We haven't yet seen Life's Too Short, which deals with a dwarf in the entertainment industry, but, given that it was devised and co-written by the admirable Warwick Davies, himself a dwarf, it seems unlikely that the gags emerge from ignorance. I'll certainly be tuning in (what a quaint phrase) when it emerges on the BBC next month.
Anyway, today's subject is not Gervais, but the inestimable Mr Liam Neeson. Raised in lovely Ballymena, Liam does not have a reputation as a particularly ebullient interviewee. Now, I must say that I've met him twice and found him to be  real charmer. Obviously, being a Northerner,  he doesn't exactly chatter like Quentin Tarantino. But, if encouraged, he gives good anecdote and is dryly amusing about the complications of growing up as a Catholic in a Protestant-dominated area. Nonetheless, after being interviewed recently by Mark Kermode and Simon Mayo, he was the subject of much good-natured ribbing by that pair. Given any opportunity, they would go into a muttery impersonation of the great Antrim man. Mind your bleeding manners.
The good news is that he seems to recognise his reputation and is prepared to take the mickey out of himself. I just love his appearance at about 1′ 16" in this (oddly murky) promo for Life's Too Short. Nobody will ever again say he doesn't have a sense of humour. Good for you, old man.