Trailerspotting considers J Edgar
Okay, let's get the most obvious complaint out of the way first. Where's the footage of Leonardo DiCaprio prancing around in a pink frock shouting "Chase me! Chase me!"? Seriously! I know that the stories about J Edgar Hoover's cross …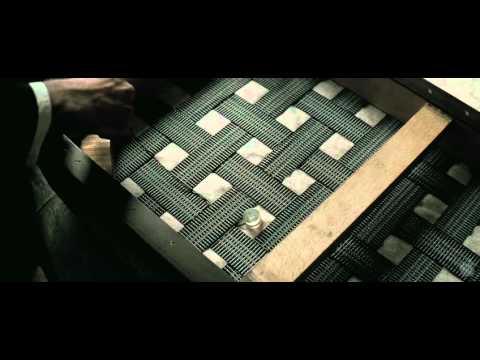 Okay, let's get the most obvious complaint out of the way first. Where's the footage of Leonardo DiCaprio prancing around in a pink frock shouting "Chase me! Chase me!"? Seriously! I know that the stories about J Edgar Hoover's cross dressing are often dismissed as urban myth, but this is one of those myths that all decent people will — noting the galloping ironies — stubbornly choose to believe.
Oh, never mind. Old Clint Eastwood is a strange film-maker . As everybody knows, he famously just points the camera at the actors and, as long as it doesn't fall over, does little else until until the bell goes for tea time. No criticism is intended. Sometimes he ends up with a film as fine as High Plains Drifter or Gran Torino. We can forgive thim the odd Firefox.
Scored to Max Richter's oft-trailered November (almost certainly not in the film), this promo doesn't do a great job of allaying suspicions that we're dallying in HBO territory. As is too often the case with such back-of-an-envelope psych assessments, the origins of the patient's difficulties look to concern his relationships with hizzz mozzer. Given that the old lady is played by nice Judi Dench, this seems most implausible. Then again, maybe it's Judi Dench out of Notes on a Scandal. Ooo! We forgive you Edgar.
My real problem with this is DiCaprio. I don't mind him so much in the early scenes. Just as we've got used to seeing the young Henry VIII in recent years — avast trim Rhys Meyers! — we should, perhaps, remember that Edgar was once as fresh and beautiful as your current correspondent. But the later fat stuff looks really dodgy. Is that make up or is it digital jiggery pokery? Either way it doesn't seem terribly state of the art.
As always, we clarify that it's just a trailer. But I still need convincing that this is going to work. We won't see it until January 20th. Thanks, Hollywood.