Silly Season 3: Screenwriter's favourite (ahem) female actors
Fan yourself. Have a nice cool drink. Enjoy a contentious list.
Blah, blah, blah. Once again, we don't mean "greatest". We mean "favourite". This should explain why neither Helen Terry nor Paris Hilton make it in. That said, there are, once again, a few indisputable greats here alongside the Rutherfords and the Ritters. The preponderance of older actors should not be altogether surprising. It takes a while for performers to set in and establish their indisputable greatness. It would not be an altogether terrible idea to prohibit entries from the past decade when assembling any "best of" list. A degree of perspective is useful when assessing such important matters. Cult inclinations argue for the inclusion of Barbara Steele and Ingrid Pitt. A taste for oddballs inclines one towards Beryl Reid and Kathy Burke. But they'll just have to wait for a less comprehensive category.
1. BETTE DAVIS (1908-1989)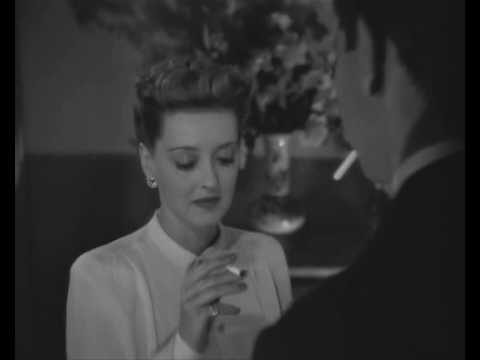 Absolutely no contest. Many guardians of the golden age argue that Katharine Hepburn belongs in this spot. It's not an outrageous suggestion. But Davis seems to me to be the more versatile and the more stompingly charismatic. She had the capacity to switch between the epically theatrical and the touchingly intimate with the blink of an enormous eye. And, of course, she was a survivor. One of the biggest stars on the planet through the 1940s, she transformed herself into a master of camp Grand Guignol in the 1960s. Set The Letter alongside Whatever Happened to Baby Jane for firm proof. Here's the end of the very greatest, blubby melodrama of the Dream Factory's era of magnificence. It's Now Voyager. Don't let's ask for the moon…
2. BARBARA STANWYCK (1907-1990)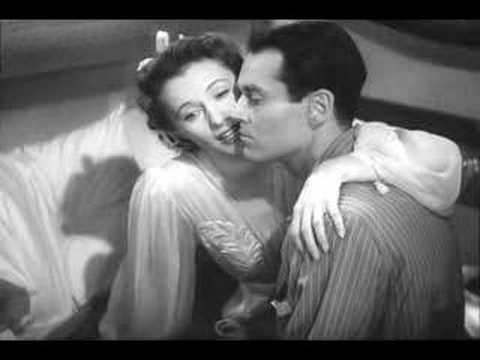 Cooler than a polar bear in sunglasses, Stanwyck was the master of the sly witty barb. She also did good melodrama in Stella Dallas and top-flight noir in Double Indemnity. Here's some fantastic disingenuousness from the magnificent The Lady Eve. Dig the cod-melodramatic Wagner on the soundtrack.
3. KATHARINE HEPBURN (1907-2003)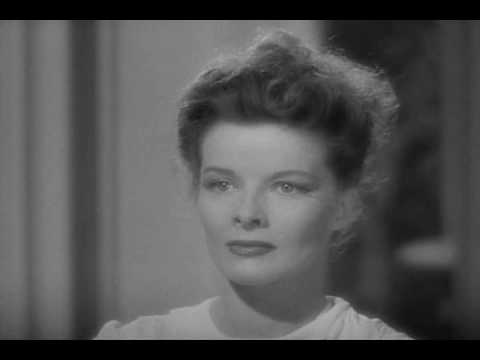 Obvious, I know. But nobody else has quite that degree of flinty astringency. For somebody so cerebral, she was, perhaps surprisingly, always at her best in comedies. Come to think of it, she was funny even in her serious roles. You can't beat The Philadelphia Story.
4. THELMA RITTER (1902-1969)
What do you mean "who?"? Simply the greatest maid, confidante, factotum and grump of her generation. Brilliant in All About Eve, Rear Window and the hilarious Pillow Talk. See above. Sorry about the screwy ratio.
5. LIV ULLMANN (1938- )
The voice of Bergman. She doesn't say much in the great man's Persona, but her still presence enhances every weird scene.
6. CATHERINE DENEUVE (1943- )
The spirit of French cinema during the 1960s, Catherine illuminated Les Parapluies de Cherbourg, Belle de Jour and Tristana. But my favourite Deneuve turn remains that in Polanski's mighty Repulsion.
7. MARGARET RUTHERFORD (1892-1972)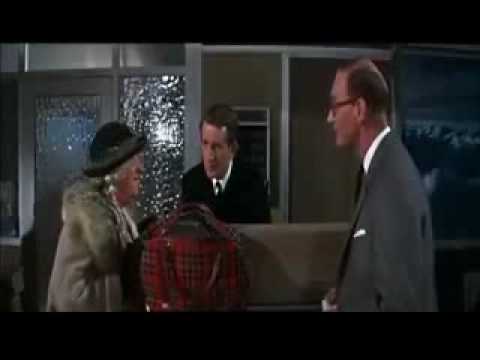 Even writing her names cheers one up somewhat. Adorned many of the very best British comedies. She won an Oscar for the soapy — but still very enjoyable — The VIPs. Enjoy. Neither Lance Purcival nor Richard Wattis seems impressed.
8. GLORIA GRAHAME (1923-1981)
Nobody was better at playing damaged women. Check out this great scene from Nicholas Ray's great In A Lonely Place.
9. JUDY HOLLIDAY (1921-1965)
Incredibly funny. Her dumb blonde act — from a very smart woman — was surely the inspiration for Diamond Joe Quimby's girlfriend in The Simpsons. Here's a great bit from Born Yesterday.
10. ANNA KARINA (1940- )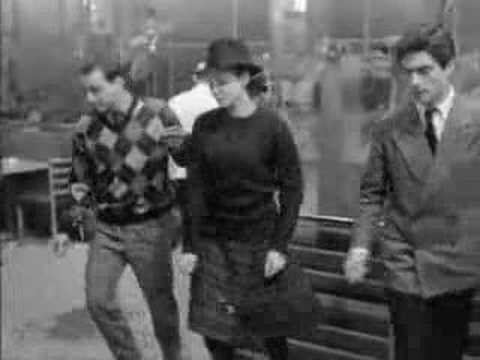 A slightly tricky one this. The collectable Karina was really a creation of Jean-Luc Godard. We'll leave the gender debates for another time and enjoy the most famous scene from JLG's great Bande à Part. She was equally cool in Vivre sa Vie and Alphaville.