Ape week and the Cheeta hoax
In a few days, you can enjoy the bumper ape edition of The Ticket. The distributors of James Marsh's Project Nim, an excellent documentary on efforts to educate a chimp in the 1970s, glanced at the schedule and, rather cannily, …
In a few days, you can enjoy the bumper ape edition of The Ticket. The distributors of James Marsh's Project Nim, an excellent documentary on efforts to educate a chimp in the 1970s, glanced at the schedule and, rather cannily, decided to release their film on the same day as Rise of the Planet of the Apes. The Nim people, presumably, felt that reviews of the doc would go something like this: "Ignore the crass, lumpy prequel in Screen One and savour a more nuanced, subtle study of relations between ape and man in your local Hoity Toity Cinema." As it happens, Rise of the Planet of the Apes (despite that hopelessly clumsy, "of the"-stuffed title) turns out to be a real stormer. Rupert Wyatt's film — which features unmistakable allusions to the real Nim story — is easily the best mainstream blockbuster of the summer. Go and see both, but not before you've read T Brady on James Marsh and D Clarke on Andy Serkis (back to his ape-aping in Rise).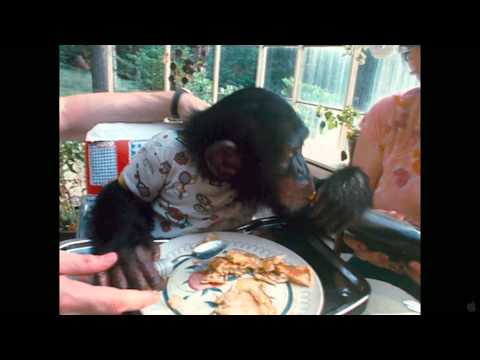 Anyway, my aim is not — or not solely — to promote our fine supplement. While doing a bit of research on ape-related matters, I encountered a story that I somehow missed a few years ago. In 2008, I reviewed a smashing book entitled Me Cheeta for this newspaper. The mock autobiography by a then uncredited James Lever was inspired by the heart-warming news that the second ape to play Cheeta in the Tarzan films was still alive and well in Los Angeles. Having long ago been declared the oldest chimp ever by The Guinness Book of Records, Cheeta, then in his seventies, spent his days walloping the piano and painting abstract art. On his 76th birthday, Johnny Weissmuller's daughter turned up to pass on congratulations.
Well, we won't begrudge him his cake.
Lever's book — a kind of monkey The Moon's a Balloon — depicted its hero as a suave reprobate who had made hay with all the great stars from Hollywood's golden era. Serious points were made about the mistreatment of animals in movies, but the book worked best as a sideways study of the Dream Factory's underbelly. It was a deserved tribute to an unlikely survivor.
Now I learn that, as long ago as 2009,  R D Rosen, a journalist with the Washington Post, proved that Cheeta was not what his minders pretended. Born as recently as 1960 (still old for a chimp, it should be said) he had never appeared as Tarzan's mate nor, indeed, as any other Hollywood ape. Rosen's article demonstrates how trusting we can be of a story if it warms our heart sufficiently (my review of Me Cheeta, for example, is now seen to be packed with untruths).  Rosen's suspicions were raised by an insecure incident right at the start of the story told by Tony Gentry, Cheeta's keeper. Gentry claimed that he smuggled Cheeta on a transatlantic flight from Liberia in 1932. Hang on. There were no transatlantic flights in 1932. That service commenced in 1939. The story unravelled from there.
Surprisingly, despite the success of Lever's book, the debunking story was not well publicised at the time. Perhaps, we all just preferred to keep printing the legend. Anyway, enjoy ape week and, when you've finished with the movies, read Me Cheeta. It's still a cracker.