Silly Season 2: Screenwriter's favourite male actors
Now, first things first. Once again, it is important to stress the word "favourite". An attempt to objectively assess the "greatest" actors of all time would — despite the impossibility of the task — yield 10 very different personalities. When …
Now, first things first. Once again, it is important to stress the word "favourite". An attempt to objectively assess the "greatest" actors of all time would — despite the impossibility of the task — yield 10 very different personalities. When attempting such a list, one would, for example, feel some sort of compulsion to cover all the bases. We'd better have somebody from the silent era. What about the French? That sort of thing. In constructing this preposterous chart I have merely tried to list the actors that I most enjoy looking at. Please feel free to contribute your own lists.
The Screenwriter top 10 reveals a bias towards a particular class of urbane character actor. No apologies are issued. Cinema would be a great deal poorer without well-spoken types such as Robert Donat and Alistair Sim. There is also a inclination towards older performers. Indeed, sad to relate, only of of these people seems to be still above ground (and he's 82). Oh well. This place has always been a haven for old fogies. Turn that music down! Is that a man or a woman? You're not going out of the house dressed like that, young lady.
1. ALISTAIR SIM (1900-1976)
A private man from a middle-class Scottish background, Sim somehow managed to combine a certain unearthly moroseness with a surprising degree of warmth. He is the greatest comic actor Britain has ever produced. Only occasionally the lead, he enhanced such classic films as The Belles of St Trinians, An Inspector Calls and Scrooge (the best ever version of A Christmas Carol). The clip here is from one of my very favourite films: The Happiest Days of Your Life. When I get round to doing (thanks Irish Times Stylebook) female actors, Margaret Rutherford will, with dulling inevitability, figure near the top.
2. GEORGE SANDERS (1906-1972)
Offering an interesting contrast to Sim, George Sanders, one of those Englishman who became absorbed by America, made a virtue of almost never giving into warmth. The lugubrious performer is, without question, the most beguiling of all cinema cads. The story goes that his suicide note — keeping in character to the end — spoke of his terminal boredom with life. He's great in Rebecca, Roberto Rossellini's Journey to Italy and — as a beastly children's author — the superb The Ghost and Mrs Muir. The clip shows him in full flow during All About Eve. I don't know who the blonde lady on the lower stair is.
3. CARY GRANT (1904-1986)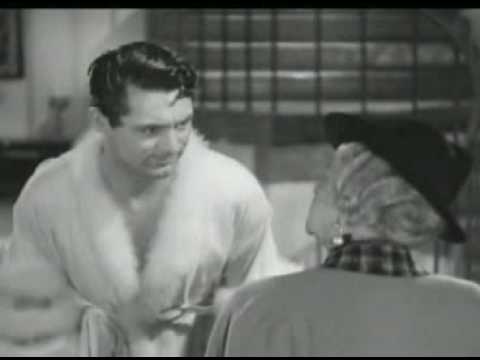 A return to the obvious. You might argue that Grant, born in Bristol, always played some version of the same character. So what. Getting that right requires true genius. Here's a great bit from Bringing Up Baby. "Gay all of a sudden?" Hmm?
4. PETER LORRE (1904-1964)
One of those great European actors whose sheer foreignness enlivened Hollywood during its golden period.Here's a superb clip from the original German version of Fritz Lang's M. As you are almost certainly aware, he is playing a murderer of children. Chilling.
5. ROBERT DONAT (1905-1958)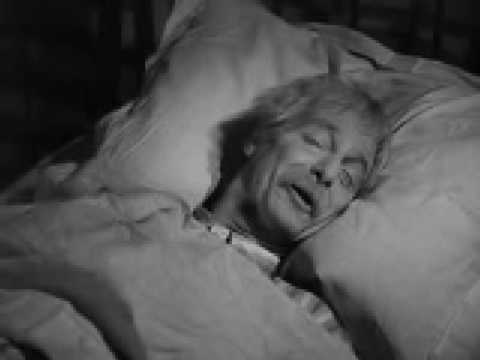 What an incredibly sweet presence Donat had. Apparently that slightly raspy voice resulted from serious asthma. He was smashing in The 39 Steps, The Winslow Boy and Goodbye Mr Chips. If you haven't seen that last film then look away now. If you have, treasure the saddest of all endings above.
6. KLAUS KINSKI (1926-1991)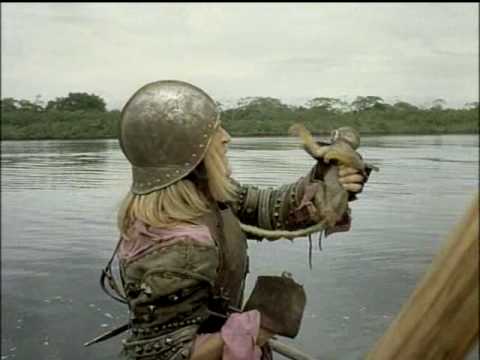 Always mad, always charismatic, always great. We could be clever and pick something that wasn't by Herzog, but then we wouldn't be able to enjoy the great monkey scene from Aguirre: Wrath of God. Poor monkey.
7. SPENCER TRACY (1900-1967)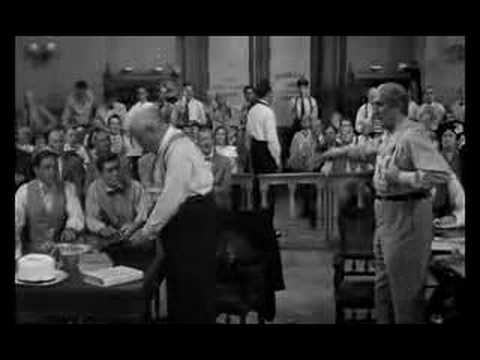 Tracy could be warm and avuncular, but there was always a hint of simmering discontent beneath the tweedy exterior. Here's a good bit from — the slightly clunky, but compelling — Inherit the Wind.
8. JACK LEMMON (1925-2001)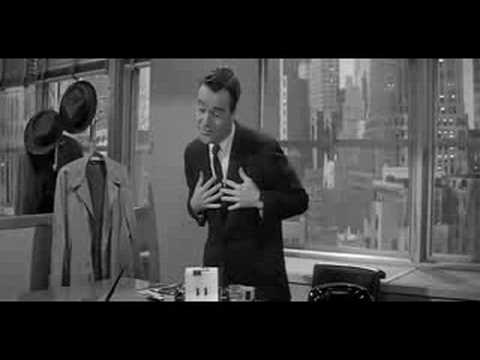 One of the great sad men of cinema. Deserves his place for The Apartment alone. See above.
9. ERNEST THESIGER (1879-1961)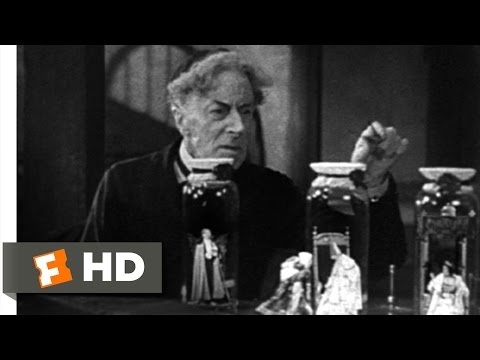 Not that well known a personality, but an absolute master of the art of applied camp. Check out The Man in the White Suit, The Old Dark House and, of course, Bride of Frankenstein. Have a potato!
10. MAX VON SYDOW (1929- )
He's 82 now, but hasn't Max Von Sydow always been old. He's great in The Exorcist and Hannah and Her Sisters, but the most entrancing Von Sydow is the one who mutters his way through those great Bergman dramas. The Virgin Spring might be the best of the lot.