Cannes actually DISOWNS Lars Von Trier
If there was any question that the Cannes authorities weren't taking Lars Von Trier's recent indiscretions seriously, it was dispelled by an extraordinary email from the Board of Directors that has just arrived at our inboxes. As you will be …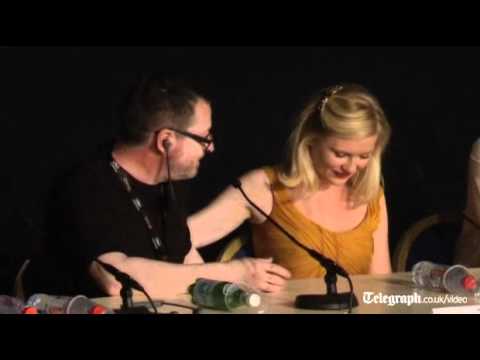 If there was any question that the Cannes authorities weren't taking Lars Von Trier's recent indiscretions seriously, it was dispelled by an extraordinary email from the Board of Directors that has just arrived at our inboxes. As you will be aware, when answering a question about his German roots, Lars said that he was "a Nazi" and expressed some sympathy for Hitler. It was clearly a joke, albeit one in very poor taste. Uncharacteristically, he subsequently apologised. But that doesn't seem to be enough for the Cannes big wigs.
Just get a load of this:
Statement from the Board of Directors of the Festival de Cannes
The Festival de Cannes provides artists from around the world with an exceptional forum to present their works and defend freedom of expression and creation. The Festival's Board of Directors, which held an extraordinary meeting this Thursday 19 May 2011, profoundly regrets that this forum has been used by Lars Von Trier to express comments that are unacceptable, intolerable, and contrary to the ideals of humanity and generosity that preside over the very existence of the Festival.
The Board of Directors firmly condemns these comments and declares Lars Von Trier a persona non grata at the Festival de Cannes, with effect immediately.
I am not usually in the business of defending Nazis. But this does seem like an absurd over-reaction. If you invite Lars Von Trier to your festival then you surely expect a bit of controversy. What does "persona non grata" mean in this context? Have they taken away his badge? Will it be formally removed in the same way that Alfred Dreyfus's decorations were publicly ripped from his uniform?
One thing has, at least, been cleared up. A spokesperson from Cannes confirmed that Melancholia, Von Trier's intriguing apocalyptic drama, will remain in the competition for the Palme d'Or. Ice lollies in Hades are currently attracting shorter odds.