Trailerspotting glances at Gulliver's Travels
A few months ago, when putting together our Autumn movie preview, I wondered if the upcoming version of Jonathan Swift's Gulliver's Travels would — like virtually every other adaptation — focus exclusively on Lilliput and ignore saliter satirical adventures in Glubbdubdrib …
A few months ago, when putting together our Autumn movie preview, I wondered if the upcoming version of Jonathan Swift's Gulliver's Travels would — like virtually every other adaptation — focus exclusively on Lilliput and ignore saliter satirical adventures in Glubbdubdrib and Luggnagg. The trailer makes me look like an idiot (not for the first time). It seems unlikely that the Swift Society will warm much to the film.
Here we go…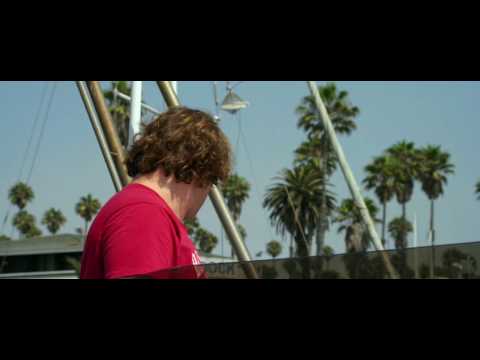 I think it's fair to say that nobody is attempting a faithful adaptation of Gulliver's Travels. Actually, it doesn't look as if anybody is attempting any sort of adaptation of that book. As has usually been the case, the film-makers have flicked through the tome and, ignoring any of the more savage undercurrents, pondered how cool it would be to be, like, way huger than all these little dudes. That would rock. It's as if they had read Dostoyevsky's The Idiot and elected to make a film about some dumbass or other. (Actually, there's an idea. Has any translation of Fyodor's book been titled The Dumbass?)
Anyway, as I have said over and over again, fidelity to the source material is not a virtue in itself. The film-makers appear to be attempting a family entertainment in the style of Nights at the Museum. There are worse things. Jack Black plays a very Blackish character who, in the modern day, sets off to investigate the Bermuda Triangle, but ends up trapped in a weird alternative universe where people are very small and Chris O'Dowd has a Hollywood career. Don't get me wrong. I love Chris O'Dowd. He merely has to crease an eyebrow in The IT Crowd and I howl. Encountering him in a big-budget Christmas film is, however, a little like encountering Gerry Adams at a cricket match.
Anyway, there are some funny things here. Don't be a square. It might be okay.