Somewhere re-opens the Lost in Translation debate
The  trailer for Somewhere, the latest film by Sofia Coppola, has finally come our way. Ms Coppola's picture was one of many that the organisers of the Cannes Film Festival desperately — and ultimately vainly — hoped would be ready …
The  trailer for Somewhere, the latest film by Sofia Coppola, has finally come our way. Ms Coppola's picture was one of many that the organisers of the Cannes Film Festival desperately — and ultimately vainly — hoped would be ready in time for their event. Sadly, along with the latest Darren Aronofsky and Terrence Malick pictures, it never made to La Croissette. The trailer is every bit as vague and dreamy as you might have expected. Or hoped. Or feared.
Indeed, after the odd mess that was Marie Antionette, it looks as if Ms Coppola has gone all-out to recapture the spirit of her breakthrough hit Lost in Translation. The film is largely set in a hotel. It features a strung-out celebrity. And so on.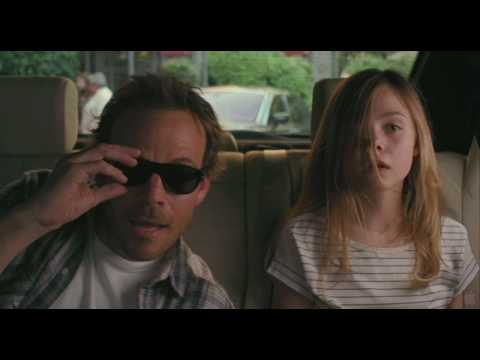 In case you don't get the message, the distributors have plastered the title of Sofia's second film prominently across the promo for her fourth. Don't worry. The picture is just like Lost in Translation. That film won an Oscar for best original screenplay and a became a touchstone for a particular type of blurred, casually spaced-out film-making. The new movie — starring Stephen Dorff as a film star adrift in a version of LA's Chateau Marmont Hotel — will win over the millions of people who worship at Translation's altar.
But here's the thing. People hate Lost in Translation. No review I have ever written has attracted so many angry emails as did my 5-star notice for that picture. Years later, email correspondents were still citing it as an example of my undeniable slope-headed idiocy. At the end of last year, I girded my loins and included Lost in Translation in my list of the best films of the decade (at number 11). Sure enough, no other film stirred up quite so many objections in the subsequent correspondence.
I do accept that there is a problem with certain, arguably xenophobic takes on Japanese culture in the picture. If you have lived in that country and feel offended by the film then I offer no argument. However, only a small number of people cited such issues when condemning me and the many other critics who listed Lost in Translation in their films of the decade. To put it in perspective, They Shoot Pictures Don't They?, that excellent movie site, after drawing together lists from all over the world, reckoned that Translation was the fifth most admired film of the noughties.
It's not about being snooty or elitist. Few people whined about the inclusion of Michael Haneke films in the list. So, what's going on? Why do so many punters hate Lost in Translation when so many critics adore it? You're a punter. You should have the answer.