St Patrick's Day versus Π Day
ΠSorry about the lack of posts lately, but I've been getting work put away, prior to fleeing the country from the annual festival of petty (small 'n') nationalism, professional vomiting and silly hat-wearing that is St Patrick's Day. If you've …
ΠSorry about the lack of posts lately, but I've been getting work put away, prior to fleeing the country from the annual festival of petty (small 'n') nationalism, professional vomiting and silly hat-wearing that is St Patrick's Day.
If you've been following this "blog", you won't be surprised to hear that I am exactly the sort of joyless sandcastle-kicker who regards everything about the national holiday as a filthy inconvenience. There's that awful sickly shade of green — similar to the one that grows on cheese — that suddenly covers every hitherto exposed street lamp and telephone pole. There's the enormously depressing parade with its pathetic, gyrating majorettes and floats promoting Credit Unions in unknown midlands towns. People say, of course, the parade's got better in the last decade. But when I see tropical dancers wearing massive papier maché heads they only serve to remind me how far I currently am from Rio de Janeiro. (Not that I much fancy the notion of Mardi Gras either. That sounds like a sweaty, crowded pain in the bunda.)  There's the way the entire national project — government, state broadcasters, railway stations — suddenly embraces the most gruesomely sentimental depictions of Ireland and allows Leprechauns, shamrocks and shilelaghs a prominence only usually tolerated in the sentimental drinking dens of South Boston.
Nice one, Chicago. That's really tasteful.
Lest you get the impression that I am some sort of self-hating Irishman — or, worse, that horrible Ulster protestant roots are showing through — let me make it very clear that I dislike most form of collective "fun" and abhor all displays of patriotic fervour. On the latter point, it always strikes me as odd that liberals (like me) so often furrow their brows at any display of nationalism abroad while finding our own patriotic displays charming (or at least tolerable). Serbian nationalists, English nationalists, Israeli nationalists are all a bit scary. Overly fervent American patriots seem distinctly unsettling. The southern liberal, quite rightly, finds the 12th July shenanigans horrid (you should try living there, mate).  The St Patrick's Day festival is, however, a bit of a boozy lark. Well, I'm not having it. I'm off for a few days in a less begorrah-friendly European capital.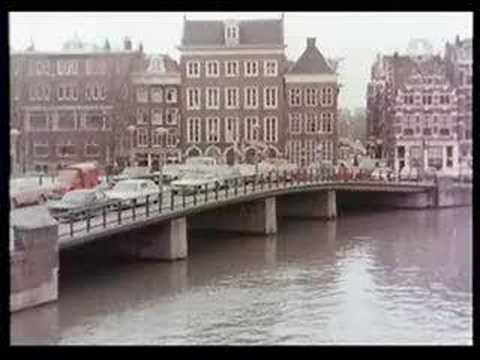 What a contrast the restrained celebrations for Π Day make with the St Patrick's Day nonsense. Today is, you see, (using the American notation) 3/14/10. It is, thus, quite appropriate that we should stop to celebrate the various geniuses and maniacs who have tabulated, exploited and investigated the ratio between a circle's circumference and its diameter. That number is easily expressed. It's 3.1415926535897932384626433832795028841971… Ha, ha. Only joking. Π is an irrational number and cannot be reduced to a series of figures or a simple numerical ratio. If you've nothing better to do on Wednesday — and, I assure you, you don't — then you might like to see how many places to which you can memorise Π.
This week, Screenwriter has been reading: The Book of the New Sun by Gene Wolfe. Having met too many people with cats called Gandolf, I have always been wary of the fantasy genre. But this is very good stuff.
This week, Screenwriter has been listening to: Xerrox Vol 2 and anything else by Alva Noto. Excellent austere German electronica.
This week, Screenwriter has been watching the following telly: Vanessa Engle's Women on BBC4. An excellent documentary on the women's movement from the maker of the equally good Lefties.