Trailerspotting Considers The Wolfman
It's ominous. It's an evil omen. Wooooo! What's an evil omen? Being shuffled around the schedule like a veruca patient at an emergency ward during a hideous bus crash. That's what. If my memory serves me, The Wolfman was originally …
It's ominous. It's an evil omen. Wooooo!
What's an evil omen? Being shuffled around the schedule like a veruca patient at an emergency ward during a hideous bus crash. That's what. If my memory serves me, The Wolfman was originally supposed to be released in 1618, but was cancelled due to the unexpected outbreak of the Thirty Years' War. Since then its movements about the calendar have been so frequent and complex that ascertaining its current release date has become as difficult as accurately assessing longtitude on a Viking drekar.
Anyway, after toying with a November outing, it now seems reasonably certain that the the hairiest of the classic monsters will return just before Valentine's Day. KISS AND HELL! FANCY A WOLFWHISTLE THIS VALENTINE? Okay, so those are all appalling. Who made you secretary of state at the Department of Taglines, anyway? Shut up and watch the trailer…
Could you be any more negative. It could be okay. Yeah, so it does look eerily (eerie in a bad way) like the cataclysmically frightful Van Helsing. True, it's hard to shake the notion that the film only exists because somebody looked at a photograph of Benicio del Toro and realised they wouldn't need all that much makeup for this Wolfman. Okay, we appear to be back in the era where horror films — or at least their trailers — were scored with a singularly unfrightening class of Belgian moron metal. But Hugo Weaving's shaved fetus-like werewolf seems pretty scary, doesn't it? No? Oh, I don't know why I bother.
In any case, we all know who should play The Wolfman. This guy…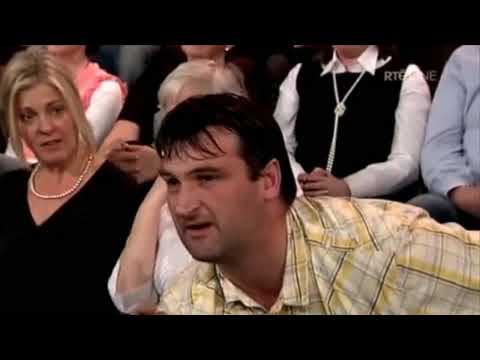 If you look up stamina in the dictionary Shouty McDiatribe's YouTube video will be there. Nice bellowing, sir. By Tuesday lunchtime you will be bigger than Jedward.