PopLives #97: Lian Bell
Every week this Q&A finds out what interesting people in music, film, fashion, theatre, literature, performance, tech stuff, and whatever else are consuming.
Lian Bell is a freelance arts manager and set designer who has been instrumental in the WakingTheFeminists campaign for equality for women in the theatre.
(Photo by Roise Goan)
What are you reading?

A Room Of One's Own by Virginia Woolf, appropriately enough. Ironically, I don't know that much about the history or theory of feminism, so I bought myself a small stack of classics. It's great so far.
Last film you saw and your verdict?
Carol – I thought it was absolutely gorgeously shot. The colours, the lighting were really very beautiful. I didn't like the Audrey Hepburn-ness of Rooney Mara's styling, though I thought both she and (especially) Cate Blanchett were superb in it.
Last gig/concert you went to and your verdict?
Can't remember at all. I've never been that into music gigs – I love live performance and I love music, but I just never really got into doing the two at the one time.
Last stage production you saw and your verdict?
A production of sorts – Your Only mBan, a magical Nollaig na mBan event for WakingTheFeminists, celebrating some of our brilliant women artists, and organised by theatre directors Maeve Stone and Dan Colley. Lots of great short acts like Alison Spittle doing stand up, Olwen Fouéré reading poetry, Sonya Kelly absolutely slaying us with a story about going on holiday with her mother. Actually, The Evertides played beautifully at it as well, so that probably answers the question above too.
Last gallery / museum / exhibition you visited and your verdict? 
I honestly can't remember – I normally drop in to galleries and museums fairly regularly, but these past couple of months have been overwhelmingly busy.

You have a golden ticket to Easons, what magazine is first on your list?
Probably some good house porn like World of Interiors.

What are your most clicked bookmarks? 
yr.no – the best weather predictor site that I know of. And the Slack page for the WakingTheFeminists campaign group discussions.
Do you have a favourite podcast or radio programme? 
Oh so, so many – I'm a huge radio listener. In the last couple of days I've listened to Fugitive Waves, BBC Women's Hour, Cerys Matthews, Radio Diaries, and Kermode & Mayo. A great source of interesting radio is the Third Coast Festival's programme Re:sound. I still mourn RTE's discontinued The Curious Ear by producer Ronan Kelly.
Give us a tip for 2016…
I'm glad to say that the artists and projects chosen to be part of the Arts Council's 2016 programme are a really good line up. I'd suggest being wary of over-exposure to Rising-related events, but definitely seek out as many of these artworks as possible. I think they'll give audiences a refreshingly different perspective on what commemoration can be.

When you fall into a YouTube hole what's the general subject matter of the videos you're watching?
Vintage live music TV shows – things like Shindig, This Is Tom Jones, Shebang. Anything with backing singers and backing dancers. And the line dances on Soul Train – as much for the outfits as anything.

What song should we listen to right now?

'Done' by Frazey Ford (the video is good too).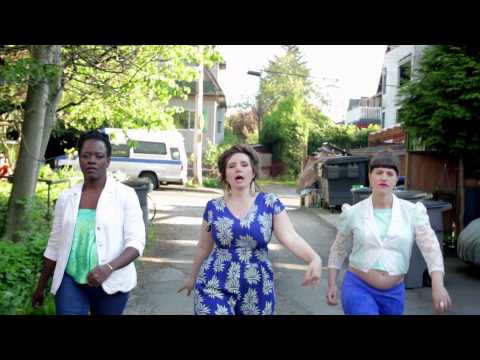 Then dance to all 13 minutes of 'Kiss Me Again' by Dinosaur – written by Arthur Russell with guitar by David Byrne.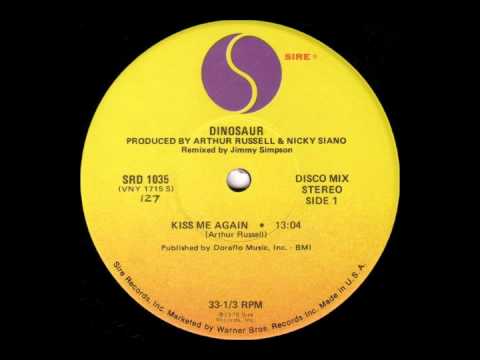 Which boxset/TV series do you have on the go at the moment?
I'm between series at the moment, though I did speed through all of This Is England recently and went straight out and bought Docs for the first time in nearly 20 years.


Which app do you use the most?
Twitter, Dropbox and Stitcher.
Do you play video games or mobile platform games, and if so, what's your favourite at the moment?
A couple of times a year I download a handful of free game apps to my phone, get sucked into a vortex of addiction and depression for a week or two and delete them all again. My phone is currently game-free.
What is your favourite club night of all time?
I've never really gone to clubs enough to have a favourite. I think I've done most of my dancing in living rooms and kitchens.
What was the last country you visited and what were you doing there?
Portugal. It was an enforced laptop-free holiday at the end of December after working on the WakingTheFeminists campaign for every moment of the previous 6 weeks. I spent it eating and digesting, mostly.
If you could transport one international cultural outlet to your home town, what would it be and why?
I love old, dusty and slightly creepy museums. Probably from spending a lot of my childhood at the Dead Zoo. My mother and I stumbled across a tiny museum of mechanical music in Paris when I was about 9. I remember it being full of automated figures who played eerie plinky music. I'd like that.

And finally, if you see one theatre production this month make it…
One? Yikes. Can I do a regional roundup? If you're near Dublin: Olwen Fouéré's Lessness at Project Arts Centre (I'll see you there). If you're near Galway: the always-brilliant storytelling and music of Little John Nee at the Town Hall Theatre. If you're near Limerick: any (or all) of Pat Kinevan's trio of excellent shows in the Belltable. If you're near Sligo (and have kids): Me, Mollser is on briefly at the Hawk's Well – the only play by a woman playwright in the Abbey's 2016 programme (so far!). If you're near Cork, definitely check out the lineup for Quarter Block Party, and go to the whole weekend if you can.
Previously on PopLives: Matt Smyth, Gavin Elsted, Jessica Hopper, MayKay, Leagues O'Toole, Aoife Woodlock, SOAK, All We Are, Dan Finnegan, Roisin Agnew, John Leo Gillen, Eoin Cregan, Bronagh Gallagher, Martin Sharry, Zoe Ni Riordain, Evan Webber, Caitriona Ni Mhurchu, Kris Nelson, Eleanor Tiernan, Philip Connaughton, Tanya Tagaq, Richie Egan, Alison Spittle, Rex Ryan, Charlene Lydon, Avril Stanley, Mary Nally, Colm Mac Con Iomaire, Anna Rodgers, Tara Flynn, John Butler, Don Wycherley, Maser, Rubberbandits, James Wolf, Sinead Gleeson, Olwen Fouéré, Le Galaxie, Cian O'Brien, Cian Ó Ciobhain, Katie Holly, Elaine Mai, Aisling Farinella, Brendan Canty, Melanie Morris, Taylor Mac, Temper-Mental MissElayenous, Fez Fa'anana, Chris Judge, Xnthony, David Mullane, Jo Mangan, Derek O'Connor, Beardyman, Lynnette Moran, Rob Delaney, Julie Chance, Conor O'Brien, Nial Conlan, Wallis Bird, Adrian Crowley, Tegan Quin, Ellie Macnamara, Steve Ryan, Mumblin Deaf Ro, Rick O'Shea, Grace Dyas, Mark O'Halloran, Amy Conroy, Louise McSharry, Maeve Higgins, Ray Yeates, Nialler9, Jeanie Finlay, Kevin Barry, Brigie De Courcy, John Scott, Willie White, Niall Muckian, Phil Boyle, Angela Dorgan, Roise Goan, Joshua Gordon, Mick Minogue, Eilis Boyle, Annie Mac, Ben Frow, Michael McDermott, Sinead O'Connor,  Shane Langan, Kathy Scott, Eoghan Kidney, Michael Roe, and Phillip McMahon.