PopLives #96: Matthew Smyth
Every week this Q&A finds out what interesting people in music, film, fashion, theatre, literature, performance, tech stuff, and whatever else are consuming.
Matt Smyth is an Irish producer working in the fields of theatre, comedy, opera, festivals and education in Dublin and beyond, and perhaps best known for his work with Collapsing Horse, ANU Productions and Dead Centre.
What are you reading?
For the 6th time in a row, the 1st chapter of Wolf Hall. If the rest of the book is as good as the first chapter seems to be, I'll eventually be in for a treat.
Last film you saw and your verdict?
Leon: the Professional. I'm going through a period of being a knob and watching a lot of foreign films. I can confirm now that just because Jean Reno is in it does not make it a foreign film. It is, however, very good.
Last gig/concert you went to and your verdict?
The Mountain Goats played Whelans recently. Their back catalogue is so big that when they took requests they spent half the time figuring out the chords. But it was an absolutely brilliant gig – they still gots it.
Last stage production you saw and your verdict?
I saw Damon Albarn's Wonder.Land in the National Theatre (UK) and it was absolute pants. Considering 'Best of Blur' is one of the greatest albums of all time – this came as a huge blow.
Last gallery / museum / exhibition you visited and your verdict?
The Science Gallery's Trauma is pretty excellent and is still going.
You have a golden ticket to Easons, what magazine is first on your list?
The Economist. Rivalling only Wolf Hall in its inability to be read fully through.
What are your most clicked bookmarks?
The Onion. The only way to keep up with world politics.
Do you have a favourite podcast or radio programme?
I'm pretty useless at both but I could listen to South Wind Blows on RTE forever.
Give us a tip for 2016…
Google Bitcoin. Then buy it. Then sell it again. It's a great talking point. Also the shows that ANU Productions will be putting on across the year tying in with the 1916 commemorations – they'll all be class.
When you fall into a YouTube hole what's the general subject matter of the videos you're watching?
I actually tend to use old movie clips and quotes to answer emails to friends or serious work acquaintances (like accidentally sending the 'Consider it Revoked' line from Lethal Weapon II to my landlord once during a squabble). This tends to lead me down a vortex of scenes from classic films – ever building my arsenal of annoying answers to send to people who ask me direct questions.
What song should we listen to right now?
Apart from anything by Bieber? Then Ratatat's tune 'Rome'.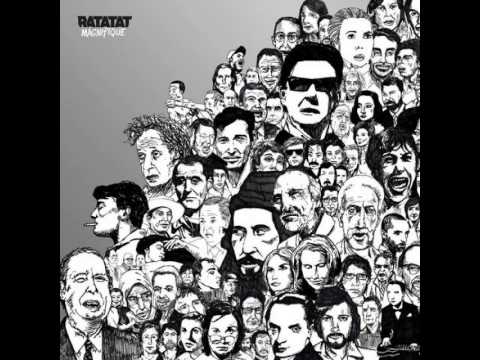 I also recently discovered that Eddie Vedder (of Pearl Jam fame) has a ukulele album, which is terrific. And also Dave Van Ronk, one of the fathers of the American folk revival, he's just recently got all his stuff up on Spotify (or some visionary has, he's pretty dead so I doubt it was literally him). Perfect music if you're stuck in work late.
Seriously though, Bieber – who knew?
Which boxset/TV series do you have on the go at the moment?
I'm pretty useless at this but I tend to catch a few episodes of whatever the flatmates are watching. So I can attest that Mr. Robot and Making A Murderer have some brilliant episode even when totally watched out of sequence and from a different room in your flat.
Which app do you use the most?
Spotify.
Do you play video games or mobile platform games, and if so, what's your favourite at the moment?
I tend to get my ass handed to me at Mario Cart at my mate's house. Bowser until I die.
What is your favourite club night of all time?
Antics in Crawdaddy. It's not wasted youth when alco-pops are that cheap.
What was the last country you visited and what were you doing there?
I'm in New York at the moment at a theatre festival called Under the Radar seeing shows and having meetings. These are things I very much do at home. It's not a massive departure.
If you could transport one international cultural outlet to your home town, what would it be and why?
The South Bank Centre in London is one of the most inspiring places I've ever had the opportunity to work. It educates, inspires and targets demographics, age groups and boroughs that don't engage with the arts in London. It's the only arts institution I've ever seen that properly compliments all other ones in a city rather than competing. It's mission statement is to be the world's leading arts centre and I'd say it must be.
And finally, if you see one theatre production this month make it…
Dublin Old School at Project Arts Centre in January. Kill for a return ticket.
Previously on PopLives: Gavin Elsted, Jessica Hopper, MayKay, Leagues O'Toole, Aoife Woodlock, SOAK, All We Are, Dan Finnegan, Roisin Agnew, John Leo Gillen, Eoin Cregan, Bronagh Gallagher, Martin Sharry, Zoe Ni Riordain, Evan Webber, Caitriona Ni Mhurchu, Kris Nelson, Eleanor Tiernan, Philip Connaughton, Tanya Tagaq, Richie Egan, Alison Spittle, Rex Ryan, Charlene Lydon, Avril Stanley, Mary Nally, Colm Mac Con Iomaire, Anna Rodgers, Tara Flynn, John Butler, Don Wycherley, Maser, Rubberbandits, James Wolf, Sinead Gleeson, Olwen Fouéré, Le Galaxie, Cian O'Brien, Cian Ó Ciobhain, Katie Holly, Elaine Mai, Aisling Farinella, Brendan Canty, Melanie Morris, Taylor Mac, Temper-Mental MissElayenous, Fez Fa'anana, Chris Judge, Xnthony, David Mullane, Jo Mangan, Derek O'Connor, Beardyman, Lynnette Moran, Rob Delaney, Julie Chance, Conor O'Brien, Nial Conlan, Wallis Bird, Adrian Crowley, Tegan Quin, Ellie Macnamara, Steve Ryan, Mumblin Deaf Ro, Rick O'Shea, Grace Dyas, Mark O'Halloran, Amy Conroy, Louise McSharry, Maeve Higgins, Ray Yeates, Nialler9, Jeanie Finlay, Kevin Barry, Brigie De Courcy, John Scott, Willie White, Niall Muckian, Phil Boyle, Angela Dorgan, Roise Goan, Joshua Gordon, Mick Minogue, Eilis Boyle, Annie Mac, Ben Frow, Michael McDermott, Sinead O'Connor,  Shane Langan, Kathy Scott, Eoghan Kidney, Michael Roe, and Phillip McMahon.
(Photo by Dave Meehan)