PopLives #95: Gavin Elsted
Every week this Q&A finds out what interesting people in music, film, fashion, theatre, literature, performance, tech stuff, and whatever else are consuming.
Gavin Elsted is Adultrock, and also one of three (along with Nialler9 and Simon Roche of State.ie) behind the new Dublin club night Lumo at Bar Tengu.
What are you reading?
I'm reading the history of 4AD, Facing The Other Way. I love reading about the behind the scenes stuff at record labels and having finished books on Creation and Rough Trade in the last few months I'm giving this one a go. Lots of Cocteau Twins as a readalong soundtrack, highly recommended.
Last film you saw and your verdict?
I'm hopeless when it comes to watching films, I don't have the attention span. I think the last movie I might have watched was Shut Up and Play The Hits again. Or maybe it was the Creation Records documentary Upside Down.
Last gig/concert you went to and your verdict?
Girl Band, Altered Hours and Paddy Hanna in The Pavilion in Cork. Three Irish bands at the top of their game, worth the trip.
You have a golden ticket to Easons, what magazine is first on your list?
Probably something along the lines of Future Music for synth nerdy stuff. Those magazines are 80% ads so if you can ignore the surface noise theres usually some interesting bits and bobs in it.
What are your most clicked bookmarks?
Reddit, Soundcloud and BBC Sport for when I need to pretend to know stuff about football for work the following day.
Do you have a favourite podcast or radio programme?
Yes I do – in fact I have two. Both on the Earwolf network of podcasts – Comedy Bang Bang which is an interview show with Scott Aukerman who was a writer on Mr Show amongst others and features guests in and out of characters, for example Nick Kroll as El Chupacabra,a Latin American radio DJ or Paul F. Tompkins as Werner Herzog. Second is Spontaneanation with Paul F.Tompkins, a podcast where he interviews a guest and based off that interview and a location supplied by the guest,he and three other comedians improvise a story. Very funny stuff.
Give us a tip for 2015…
Are You Talking U2 To Me? – another podcast that more Irish people should be aware of.
When you fall into a YouTube hole what's the general subject matter of the videos you're watching?
Last few weeks leading up to Lumo it's generally been a disco hole – mainly regular disco but some Italo excursions have taken place so I should have a few curveballs for the opening night up my sleeve.
What song should we listen to right now?
'Slyd' by !!! – it never fails to slay a dancefloor and it's pretty good for pretending you're cool at home as well.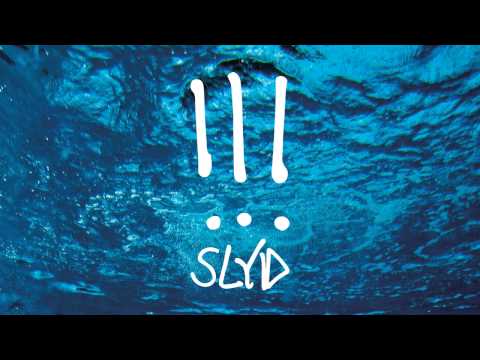 Which boxset/TV series do you have on the go at the moment?
Back to Twin Peaks again because it's so good. I can't wait to see what the new series is going to be like. I get The Walking Dead spoiled on me routinely every week so I don't even need to watch it to know what's going on, it's a great system.
Which app do you use the most?
Is Football Manager an app? I know it's a game but if it could be considered an app, that one. Days, months, years wasted on trying to sort my beloved Liverpool out. If that doesn't qualify, Twitter or probably Viber for some entertaining group chats/slagging matches.
Do you play video games or mobile platform games, and if so, what's your favourite at the moment?
I am the proud owner of a Sega Megadrive, so while working on music I tend to down tools every so often and have a bash through Streets of Rage or NBA Jam. I discovered you could play as Bill Clinton the other day, that was pretty great. No sign of the saxophone though. I have FIFA for my phone so that gets a solid work out too.
What is your favourite club night of all time?
Because I can't say Lumo, I'm gonna go for Sunday Times. Those Cork lads know what they're at.
What was the last country you visited and what were you doing there?
I went to Berlin in Germany to celebrate my 30th birthday. Tried to be both tourist and clubber and after a fairly spectacular failure to navigate my way home after Watergate, I stuck to the tourist trail. Will be back very soon though with a bit more cop on.
If you could transport one international cultural outlet to your home town, what would it be and why?
We have a pretty good one in the Riverbank Arts Centre to be fair, I just wish more local acts would make use of it. At a push, I really like the Cork Opera House – was in there for the Sounds From a Safe Harbour festival and its such a beautiful space, at a packed show the atmosphere is amazing.
And finally, if you listen to one new record this week make it…
Underprotected by Paddy Hanna. Not really Lumo material but I think Paddy is an excellent songwriter and he's getting better with each release.
Previously on PopLives: Jessica Hopper, MayKay, Leagues O'Toole, Aoife Woodlock, SOAK, All We Are, Dan Finnegan, Roisin Agnew, John Leo Gillen, Eoin Cregan, Bronagh Gallagher, Martin Sharry, Zoe Ni Riordain, Evan Webber, Caitriona Ni Mhurchu, Kris Nelson, Eleanor Tiernan, Philip Connaughton, Tanya Tagaq, Richie Egan, Alison Spittle, Rex Ryan, Charlene Lydon, Avril Stanley, Mary Nally, Colm Mac Con Iomaire, Anna Rodgers, Tara Flynn, John Butler, Don Wycherley, Maser, Rubberbandits, James Wolf, Sinead Gleeson, Olwen Fouéré, Le Galaxie, Cian O'Brien, Cian Ó Ciobhain, Katie Holly, Elaine Mai, Aisling Farinella, Brendan Canty, Melanie Morris, Taylor Mac, Temper-Mental MissElayenous, Fez Fa'anana, Chris Judge, Xnthony, David Mullane, Jo Mangan, Derek O'Connor, Beardyman, Lynnette Moran, Rob Delaney, Julie Chance, Conor O'Brien, Nial Conlan, Wallis Bird, Adrian Crowley, Tegan Quin, Ellie Macnamara, Steve Ryan, Mumblin Deaf Ro, Rick O'Shea, Grace Dyas, Mark O'Halloran, Amy Conroy, Louise McSharry, Maeve Higgins, Ray Yeates, Nialler9, Jeanie Finlay, Kevin Barry, Brigie De Courcy, John Scott, Willie White, Niall Muckian, Phil Boyle, Angela Dorgan, Roise Goan, Joshua Gordon, Mick Minogue, Eilis Boyle, Annie Mac, Ben Frow, Michael McDermott, Sinead O'Connor,  Shane Langan, Kathy Scott, Eoghan Kidney, Michael Roe, and Phillip McMahon.