PopLives #94: Jessica Hopper
Every week this Q&A finds out what interesting people in music, film, fashion, theatre, literature, performance, tech stuff, and whatever else are consuming.
Jessica Hopper is a music journalist, critic, author, and a senior editor at Pitchfork. She is the author of The Girls Guide to Rocking (2009) and The First Collection of Criticism by a Living Female Rock Critic (2015). She recently spoke in Dublin at Hard Working Class Heroes.
What are you reading?
Right now I am working through a few books at the same time – Carrie Brownstein's forthcoming memoir which is a perfect and satisfying book, Ta-Nehisi Coates' Between the World and Me (I am reading about 4 pages at a time and then thinking for a few days and the doing another few because there is so much to think about and consider and witness to receive in each sentence.) I am also reading this book that caught my eye on the shelf at the library called Dark Goddess: Dancing with the Shadows and it's this self-published feminist quasi-self-help book from the early nineties that is about divining goddess and female figures from mythology and incorporating them into your life through rituals that invariably involve a hand drum, sharing emotions and dancing. I'm into it as someone who loves mythology and fable, but also I love work that fulfills the cliche of what we think feminist work is like. I like imagining women doing these rituals together with masks and scarves and dances in a suburban basement and feeling empowered.
Last film you saw and your verdict?
Training Day, on the flight over. I have seen this movie maybe seven or eight times and was always riveted by Denzel, but I had not seen it in years and then this is first time I noticed this movie is in fact crazy cheesy, that at one point in the fight scene Denzel throws Ethan Hawke face first into wind chimes and Ethan Hawke howls like someone stomped him. My verdict is I wondered who I was at 25, when this was one of my favorite movies, and why.
Last gig/concert you went to and your verdict?
I have not seen a show in months because I have been on book tour almost non-stop since May.
Last stage production you saw and your verdict?
Last stage show was seeing opening night of This Is Our Youth at Steppenwolf Theatre in Chicago. My then-boss Tavi Gevinson was staring and I was floored by her performance.
Last gallery / museum / exhibition you visited and your verdict?
Bowie exhibit at the Museum of the Moving Image in Melbourne. I loved it but was frustrated–I just wanted to try on the costumes and read the whole diaries, not just the page we see under glass.
You have a golden ticket to Easons what magazine is first on your list?
I am always searching foreign newsstands for my dream of a magazine: a magazine that treats it's female readers are as savvy, intellectual and curious as GQ treats men. This magazine doesn't exist and I will probably just have to try and make it myself one day.
What are your most clicked bookmarks?
Local weather, Facebook, rookiemag, Bandcamp
Do you have a favourite podcast or radio programme?
I really love when my friend Jon Caramanica hosts the NY Times Popcast. I also love Longform. Both of them really stir my thinking. My favorite radio show that is also a podcast is Nerdette, which is akin to the description of my dream magazine above.
Give us a tip for 2015…
The Lemons.
When you fall into a YouTube hole what's the general subject matter of the videos you're watching?
Usually I am listening – moreso than watching – bootleg Linda Ronstadt recordings from the early mid-seventies or women in rap playlists.
What song should we listen to right now?
"Sugar Hiccup" by Cocteau Twins, the BBC session version not the album, though.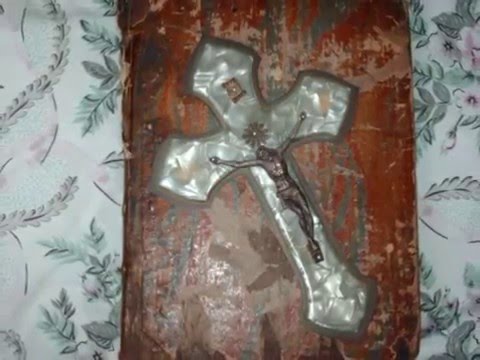 Which boxset/TV series do you have on the go at the moment?
Season 2 of Empire
Which app do you use the most?
When I am home: Instagram / When I am traveling: Uber
Do you play video games or mobile platform games, and if so, what's your favourite at the moment?
I have never actually played a video game save for the one time I tried to drive backwards in MarioCart and gave up because you couldn't.
What is your favourite club night of all time?
Always more of a parties girl than a nights regular. I have sense memories of DJing in Chicago warehouses, middle of the winter, see your breath level cold, and what it felt like to drop certain records and songs and have the whole room scream. But my favorite night is Chances Dances in Chicago, a radical non-profit queer night that always has the best vibes, best DJs and best looks.
What was the last country you visited and what were you doing there?
Canada. I was there speaking and looking at the ocean and riding a water taxi listening to the leak of the Lana Del Rey record thinking about how the success of my book has turned my life into a strange thing I didn't expect to be.
If you could transport one international cultural outlet to your home town, what would it be and why?
I'd move the legendary club Berghain from Berlin to Chicago and turn it into an all classic Chicago house music club, and turn the downstairs into an accessible safe-space all ages venue. Because Chicago needs this and I think the acoustics are perfect for such a thing.
And finally, if you listen to one new act this week make it…
Mick Jenkins' – The Waters. It can probably tell you more about Chicago than any album made since Curtis Mayfield passed.
(Photo via @JessHopp)
Previously on PopLives: MayKay, Leagues O'Toole, Aoife Woodlock, SOAK, All We Are, Dan Finnegan, Roisin Agnew, John Leo Gillen, Eoin Cregan, Bronagh Gallagher, Martin Sharry, Zoe Ni Riordain, Evan Webber, Caitriona Ni Mhurchu, Kris Nelson, Eleanor Tiernan, Philip Connaughton, Tanya Tagaq, Richie Egan, Alison Spittle, Rex Ryan, Charlene Lydon, Avril Stanley, Mary Nally, Colm Mac Con Iomaire, Anna Rodgers, Tara Flynn, John Butler, Don Wycherley, Maser, Rubberbandits, James Wolf, Sinead Gleeson, Olwen Fouéré, Le Galaxie, Cian O'Brien, Cian Ó Ciobhain, Katie Holly, Elaine Mai, Aisling Farinella, Brendan Canty, Melanie Morris, Taylor Mac, Temper-Mental MissElayenous, Fez Fa'anana, Chris Judge, Xnthony, David Mullane, Jo Mangan, Derek O'Connor, Beardyman, Lynnette Moran, Rob Delaney, Julie Chance, Conor O'Brien, Nial Conlan, Wallis Bird, Adrian Crowley, Tegan Quin, Ellie Macnamara, Steve Ryan, Mumblin Deaf Ro, Rick O'Shea, Grace Dyas, Mark O'Halloran, Amy Conroy, Louise McSharry, Maeve Higgins, Ray Yeates, Nialler9, Jeanie Finlay, Kevin Barry, Brigie De Courcy, John Scott, Willie White, Niall Muckian, Phil Boyle, Angela Dorgan, Roise Goan, Joshua Gordon, Mick Minogue, Eilis Boyle, Annie Mac, Ben Frow, Michael McDermott, Sinead O'Connor,  Shane Langan, Kathy Scott, Eoghan Kidney, Michael Roe, and Phillip McMahon.