Catherine Hardwicke on… the hustle
The director speaks in Dublin.
Catherine Hardwicke gave a talk in Dublin last Friday – who knew? I got an email on day from Limelight Communications about the event, but hadn't heard anything until then. Women in Film and Television Ireland were also part of the event. I'm not sure if they got the news out to their networks, but there seemed to be little awareness that it was happening. It also clashed with Culture Night events. It's a real shame, because Hardwicke was generous with her time, thoughts, and advice. The small numbers in attendance weren't helped by the location – a mezzanine level room at the side of a hotel lobby – where with no PA, sound from chatty hotel guests bled into the room. I don't know if this talk was a last minute thing, or whether it was kept deliberately low key, but I'd imagine if people knew Hardwicke was in town for a talk, there would have been plenty of interest.
Leaving all that aside, the talk itself was fantastic, with Keelin Shanley doing a brilliant job interviewing Hardwicke, who was in town to promote her new film, Miss You Already, starring Drew Barrymore and Toni Colette.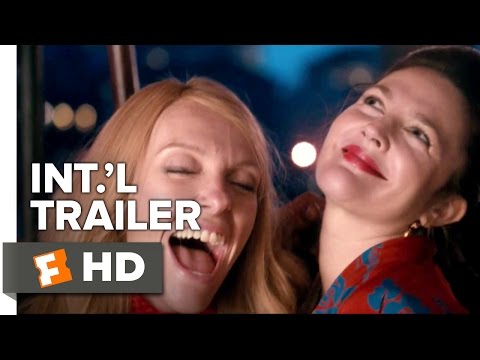 Hardwicke has a very interesting career on the go. Her directorial debut Thirteen earned Holly Hunter an Oscar nomination. There was Lords Of Dogtown, a skateboarding film that effectively dramatised the Dogtown and the Z-Boys documentary. Then there's Twilight, which became the biggest opening weekend ever for a film directed by a woman.
So, what did she talk about in Dublin? Here are some things I learned from her conversation with Keelin Shanley.
On growing up
She grew up on the Mexican border where the local cinema showed "a couple of Clint Eastwood movies" and some Mexican films.
On being an architect
She didn't like repeating herself as an architect, her first profession. "I don't like the same thing," she said, "I don't like sequels either."
On learning on set as a production designer
So she became a production designer working on Richard Linklater and David O. Russell films. One thing she did on set, was learn, "Each movie I worked on, I tried to see what cool things the directors were doing."
On working between films
She worked hard. Very hard. In between films, she would work on short films of her own, work on storyboards, take screenwriting classes, writing shorts, and so on, "Between every job, I was just working so hard."
On the genesis of Thirteen
"An idea just came to me," she said of observing the issues of a 13-year-old friend. "We wrote the script, and I said that if I got to make it, I'd be the director and she'd [Nikki Reid] be the star… five months later we were shooting the film… It was an act of sheer determination. I decided nothing was going to stop me."
On getting Holly Hunter on board
Hunter read the script and Hardwicke went to meet her, learning an important lesson. "Actors love specificity and read details." Hunter initially said that she didn't trust first time directors and said there was something missing from the script. "Do not be defensive of something negative someone says about a script," Hardwicke advised, "Whatever she said, I wrote it down." Hunter offered some suggestions and acted out some scenes. On the flight home, Hardwicke wove her suggestions into the script and send it back to Hunter.
On changing a script fast when someone gives you good advice
"She [Hunter] said 'you listened to me, you care what I said… I'm going to do the movie." Hardwicke said she didn't wait three weeks to make those changes to the script, she didn't even wait a day. She did it straight away.
On earning pretty much nothing from her first film
She made $3 from Thirteen. 
On gender bias amongst distributors
Hardwicke referenced the Sundance Institute and Women In Film study on the careers of female directors, giving out about the fact that when films get into Sundance, regardless of the director's gender, they're at something of a parity, but even if the reviews come out equally good, "Then the distributors take the men's movies," and male-directed films end up getting in more theatres and seen by more people.
On gender bias amongst sales agents
Hardwicke said a sales agent told her boyfriend, Jamie, that because his name is gender neutral, if his name was attached to a film as 'James' "it'll sell better."
Leading by example isn't enough
She said she thought she could lead by example and do the work and thus make a difference as a female director, "But that does not work," she said of breaking the gender bias in film, "We have to talk about it… we do have to make noise about it… if we guilt them out, if we pass laws, if we sue. We should be up in arms."
On the Twilight sequel
Hardwicke never directed the second Twilight movie, and she didn't want to, "I like to be challenged, I like to do something different, I don't like sequels. I want to see something new… To be  honest, I really liked the first book best, it had something pure in it, it had a spark… I didn't connect with the other books."
On the big studio blockbuster pressure
"There are bizarre levels of pressure, and merchandising and all that," she said of blockbuster films. "Maybe Christopher Nolan has creative freedom, but not many others."
The scriptwriter of Miss You Already is Peppa Pig's mum
Well, she's the voice of Peppa Pig's mum, Morwenna Banks.
The overriding sentiment from Hardwicke's talk was about the hustle, about how hard she worked – and continues to work, I would imagine – taking opportunities when they presented themselves, learning constantly, trying every aspect of filmmaking, and pushing for what she wanted. Her energy was inspiring.