Arcade Fire: The Reflektor Tapes
A new film from the idiosyncratic band.
It's feels as though music documentaries are incredibly popular at the moment, with a constant stream of theatrical and festival releases in a genre that a decade ago was previously pretty stagnant.
Next up, Arcade Fire with The Reflektor Tapes.
Reflektor is an album that really grew on me over time. I was initially a little cool towards it because I wasn't a big fan of The Suburbs, but it's a good album. What really expanded the album though, was the live show, which was a more sophisticated and at times bizarre accompaniment to a record than the band had made previously. This documentary seeks to bring that along further by colouring the film with the Reflektor tour, interviews, and insights into how the album came into being.
The film is directed by Kahlil Joseph, who you'll know from the amazing Flying Lotus short 'Until The Quiet Comes'. More recently, he directed FKA twigs 'Video Girl'. He has also made this video ahead of the film's release: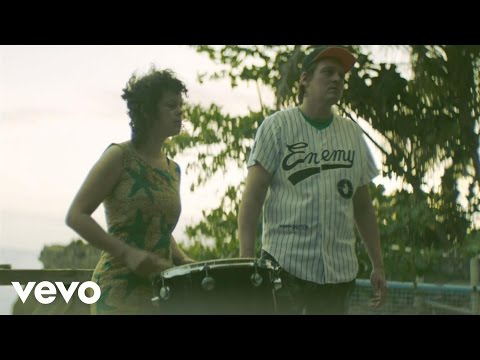 The Reflektor Tapes will be shown in some Irish cinemas from September 24th, a decade after the band performed one of their most significant Funeral-era shows at Electric Picnic. Both the Light House Cinema and the Workmans (Dublin) and the Eye Cinema and the Roisin Dubh (Galway) will be hosting parties for film screenings.