PopLives #92: Leagues O'Toole
Every week this Q&A finds out what interesting people in music, film, fashion, theatre, literature, performance, tech stuff, and whatever else are consuming.
Leagues O'Toole is a music promoter, which is probably selling him short given his influence on the Irish music scene as a putter-onner-of-gigs, TV presenter, writer, and other things, as well as having an excellent nose for new talent and quality artists. If it's a Leagues gig, it'll probably be a good one.
What are you reading?
Honestly, I'm not reading anything. I'm spending most free time obsessively listening to podcasts. Also, I am writing a little bit. And when I write I tend not to read.
Last film you saw and your verdict?
I watched Boyhood by Richard Linklater on a flight back from States. What I didn't realise was that it was shot over 12 years with the primary cast, literally capturing these different stages of adolescence. It takes the idea of a 'coming-of-age' drama to the next level. It only seeped in towards the end how Linklater made the movie and it was a very disorienting, melancholic experience. The last film I really enjoyed was Creative Control, second feature by Ben Dickinson, a satire on the advertising and technology industries, specifically about creatives working within a capitalist framework.
Last gig/concert you went to and your verdict?
I was at the Roddy Doyle celebration, Barrytown Meets Musictown at Vicar Street. It was a convergence of mostly local musicians and actors and writers connected to Roddy's work and his Barrytown trilogy. It was very enjoyable. I guess you could say beyond that it was a celebration of Dublin, the Northside, and its vernacular. As the co-curator Aoife Woodlock noted, it was probably the filthiest night ever in Vicar Street.
Last stage production you saw and your verdict?
The Caretaker by Harold Pinter at the Gate, directed by Toby Frow. I am a big Pinter fan so I'll try to grab any chance to catch a production. Typically of a Pinter play, the Caretaker is an intense and uncomfortable experience. It was a good production.
Last gallery / museum / exhibition you visited and your verdict?
Mark Garry in the RHA, 'A New Quiet'. He's absolutely brilliant. I can't properly articulate what he is doing here but the works are these meticulously constructed arrangements made of various media and craftsmanship that generate light movement and sensory effects within the gallery space. It feels very transformative. It's also very thoughtful and for me has a strong sense of refocus, like he's saying 'c'mere, stop what you're doing, look at what's happening here.'
You have a golden ticket to Easons, what magazine is first on your list?
Little White Lies film magazine but honestly I would probably use a golden ticket on crappy kids comics as I've lost interest in the world of printed magazines.
What are your most clicked bookmarks?
Twitter / Guardian – Football pages / Open Culture
Do you have a favourite podcast or radio programme?
I don't listen to the radio but subscribe to many podcasts, most of which are either comedy or culture based. Bill Burr's Monday Morning podcast, All Things Comedy, By the Way, In Conversation with Jeff Garlin, Fresh Air on NPR, The Champs, The Moth, The Nerdist, WTF with Marc Maron, The Truth, The Best Show on WFMU…
Give us a tip for 2015…
Bibi Bourelly.
When you fall into a YouTube hole what's the general subject matter of the videos you're watching?
UFOs / Illuminati
What song should we listen to right now?
Predictable one for you: Kendrick Lamar 'King Kunta'.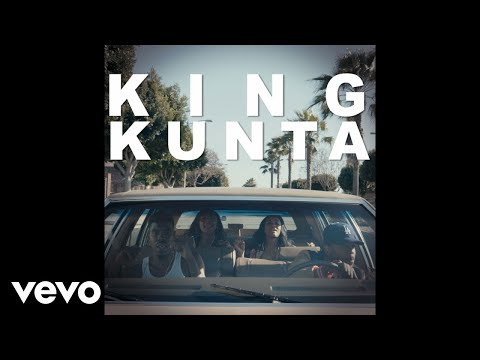 Which boxset/TV series do you have on the go at the moment?
VEEP, Louis, Broad City, Silicon Vally, Togetherness, Mr. Robot, Better Call Saul… This golden age of television and this golden age of comedy have conspired to make to some amazing television.
Which app do you use the most?
Hailo / Twitter
Do you play video games or mobile platform games, and if so, what's your favourite at the moment?
No, I have deliberately avoided. I downloaded FIFA on my iPad a few years ago. I spent a lot of time on it. I was killing it but ultimately I had to delete it.
What is your favourite club night of all time?
Panic @ McGonagles
What was the last country you visited and what were you doing there?
USA – annual trip SXSW to soak up as much new stuff as possible.
If you could transport one international cultural outlet to your home town, what would it be and why?
Largo in LA.
And finally, if you listen to one new act this week make it…
Maria Sommerville.
Previously on PopLives: Aoife Woodlock, SOAK, All We Are, Dan Finnegan, Roisin Agnew, John Leo Gillen, Eoin Cregan, Bronagh Gallagher, Martin Sharry, Zoe Ni Riordain, Evan Webber, Caitriona Ni Mhurchu, Kris Nelson, Eleanor Tiernan, Philip Connaughton, Tanya Tagaq, Richie Egan, Alison Spittle, Rex Ryan, Charlene Lydon, Avril Stanley, Mary Nally, Colm Mac Con Iomaire, Anna Rodgers, Tara Flynn, John Butler, Don Wycherley, Maser, Rubberbandits, James Wolf, Sinead Gleeson, Olwen Fouéré, Le Galaxie, Cian O'Brien, Cian Ó Ciobhain, Katie Holly, Elaine Mai, Aisling Farinella, Brendan Canty, Melanie Morris, Taylor Mac, Temper-Mental MissElayenous, Fez Fa'anana, Chris Judge, Xnthony, David Mullane, Jo Mangan, Derek O'Connor, Beardyman, Lynnette Moran, Rob Delaney, Julie Chance, Conor O'Brien, Nial Conlan, Wallis Bird, Adrian Crowley, Tegan Quin, Ellie Macnamara, Steve Ryan, Mumblin Deaf Ro, Rick O'Shea, Grace Dyas, Mark O'Halloran, Amy Conroy, Louise McSharry, Maeve Higgins, Ray Yeates, Nialler9, Jeanie Finlay, Kevin Barry, Brigie De Courcy, John Scott, Willie White, Niall Muckian, Phil Boyle, Angela Dorgan, Roise Goan, Joshua Gordon, Mick Minogue, Eilis Boyle, Annie Mac, Ben Frow, Michael McDermott, Sinead O'Connor,  Shane Langan, Kathy Scott, Eoghan Kidney, Michael Roe, and Phillip McMahon.