PopLives #91: Aoife Woodlock
Every week this Q&A finds out what interesting people in music, film, fashion, theatre, literature, performance, tech stuff, and whatever else are consuming.
Aoife Woodlock is co-curating with Roddy Doyle Barrytown Meets MusicTown, a musical and literary celebration happening in Vicar Street on Sunday April 12 as part of One City One Book. The gig will feature Richard Hawley, Imelda May, Glen Hansard, Colm Meaney, Aidan Gillen, Colm Mac Con Iomaire, Damien Dempsey, Peter Coonan, Cait O'Riordan, The Trouble Pilgrims, Ger Ryan, Neili Conroy, Paul Mercier, and Eoin Moore.
Aoife is also the music producer of Other Voices, which returns to RTE 2 for its 13th series on April 12.
What are you reading?
The Barrytown Trilogy for obvious reasons, great to rediscover this hilarious, truthful and charming document of the Rabbitte family. Also, Music and Madness by inspiring Irishman Ivor Browne – it gives his insights into human development, referencing the over use of medicating mental health and how humour is central to your health with an overriding positive message that there is always hope and healing.
Last film you saw and your verdict?
In-flight 'entertainment' Gone Girl. Utter tripe. I frowned so much I got off the flight with wrinkles. At home, I watched Under The Skin, not for the faint hearted. Dark, very dark, odd, very odd and brilliant film. The soundtrack is a must. Scored by Brittish musician Mica Levi, an electronic fittingly creepy vibe to the beautifully weird visuals.
Last gig/concert you went to and your verdict?
Hard one, I'm just back from SXSW in Texas, so 2,500 reviews? The Irish bands that travelled were superb. It was heartwarming to see Girl Band closing the British Embassy gig, the energy was amazing for them. As music producer of Other Voices, Irish music is priority. In Ireland the industry shines a light on what it can, when it can, but there's so much more we can do. Sometimes you need to go away to see what you have.
Last stage production you saw and your verdict?
Branar's production of BLATH in the Axis Theatre in Ballymun. Beautiful puppetry, an enchanting show where a young boy learns the joy of bringing a flower to life. Takes you away, and it's not just for children!
Last gallery / museum / exhibition you visited and your verdict?
Yorkshire Sculpture Park is pretty unique. I saw an incredible lighting installation there by James Turrell 'Deer Shelter" and it has stayed with me till this day. Also there Frabrcic-Ation by Yinka Shonibare MBE, – fabric sculptures with underlying political messages. Amazing how you think you're just looking at something, but the artist has a subliminal inside line to you.
You have a golden ticket to Easons, what magazine is first on your list?
Vogue, I've always loved this. I buy Q/Mojo when travelling but tend to find my music in other places, bloggers mainly, and old fashioned conversations! Irish Times Ticket on Fridays, of course!
What are your most clicked bookmarks?
Aer Lingus, Hakuna Matatta (Lion King) Peppa, Rudolf (still!)… for little one… she loves to fly Aer Lingus!
Do you have a favourite podcast or radio programme?
Yes ALL DAY Sunday! Mary Anne Hobbs, Cerys Mathews, Guy Garvey's finest hour, Philip Kings South Wind Blows, Annie Mac and Matt Cooper. They can ALL be favourites.
Give us a tip for 2015…
It's hard not to scream rant and rave about Kate Tempest. I saw her three times in Texas last week. She is what all our daughters need to see and hear right now. She's been around as a poet and was nominated for the Mercury last year with her band. Irishwise – Colm Mac Con Iomaire's new album is out on April 17th and it's killer.
When you fall into a YouTube hole what's the general subject matter of the videos you're watching?
I DON'T. I don't have the time too to be honest.
What song should we listen to right now?
'Silent Movies' by Madisen Ward and Mama Bear.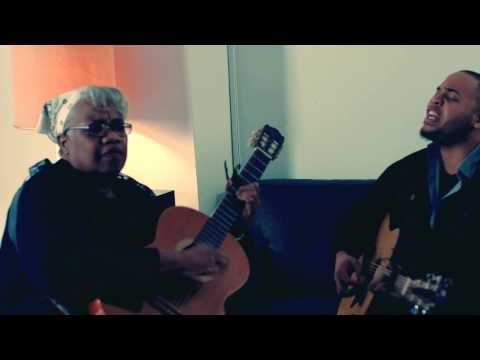 Which boxset/TV series do you have on the go at the moment?
Game of Thrones boxset and the Other Voices series is kicking off soon!!
Which app do you use the most?
Hailo – self-explanatory really.
Do you play video games or mobile platform games, and if so, what's your favourite at the moment?
Nope.
What is your favourite club night of all time?
Elevator was ahead of its time; a monthly club night in the Ormond Multi Media Centre (now The Morrison Hotel). Every Irish and UK DJ went through the club. It was run by Tonie Walsh and Derek Purple with their HOT team (don't ask). It was genuinely creative, cool, crazy and I had some brilliant times.
What was the last country you visited and what were you doing there?
USA last week, Austin Via NYC. A business trip for music for the programming of the next series of Other Voices. It's wonderful to breathe in New York on route to Texas.
If you could transport one international cultural outlet to your home town, what would it be and why?
Gaudi's La Sagrada Familia in Barcelona. Myself and my pals went to visit the Gaudi architecture and park on a Radiohead trip. This church has been in construction since 1892 and it's still not finished!
And finally, if you listen to one new act this week, make it…
Tobias Jesso Jr.
Previously on PopLives: SOAK, All We Are, Dan Finnegan, Roisin Agnew, John Leo Gillen, Eoin Cregan, Bronagh Gallagher, Martin Sharry, Zoe Ni Riordain, Evan Webber, Caitriona Ni Mhurchu, Kris Nelson, Eleanor Tiernan, Philip Connaughton, Tanya Tagaq, Richie Egan, Alison Spittle, Rex Ryan, Charlene Lydon, Avril Stanley, Mary Nally, Colm Mac Con Iomaire, Anna Rodgers, Tara Flynn, John Butler, Don Wycherley, Maser, Rubberbandits, James Wolf, Sinead Gleeson, Olwen Fouéré, Le Galaxie, Cian O'Brien, Cian Ó Ciobhain, Katie Holly, Elaine Mai, Aisling Farinella, Brendan Canty, Melanie Morris, Taylor Mac, Temper-Mental MissElayenous, Fez Fa'anana, Chris Judge, Xnthony, David Mullane, Jo Mangan, Derek O'Connor, Beardyman, Lynnette Moran, Rob Delaney, Julie Chance, Conor O'Brien, Nial Conlan, Wallis Bird, Adrian Crowley, Tegan Quin, Ellie Macnamara, Steve Ryan, Mumblin Deaf Ro, Rick O'Shea, Grace Dyas, Mark O'Halloran, Amy Conroy, Louise McSharry, Maeve Higgins, Ray Yeates, Nialler9, Jeanie Finlay, Kevin Barry, Brigie De Courcy, John Scott, Willie White, Niall Muckian, Phil Boyle, Angela Dorgan, Roise Goan, Joshua Gordon, Mick Minogue, Eilis Boyle, Annie Mac, Ben Frow, Michael McDermott, Sinead O'Connor,  Shane Langan, Kathy Scott, Eoghan Kidney, Michael Roe, and Phillip McMahon.