PopLives #90: SOAK
Every week this Q&A finds out what interesting people in music, film, fashion, theatre, literature, performance, tech stuff, and whatever else are consuming.
SOAK (Bridie Monds-Watson) is a musician from Derry who made the BBC Sound of 2015 list. Her debut album Before We Forgot How to Dream will be released on May 29th on Rough Trade.
What are you reading?
Re-reading The Catcher In The Rye
Last film you saw and your verdict?
I'm really boring with films because I stick to the same genre: Feelgood Comedy, everything else makes me think too much and when I watch a movie I kind of want my brain to melt, in a non-thinky way. I think the last movie I watched full way through was Me & Irene or Me, Myself & Irene is that what its called? Yeah it was good, I didn't see anything coming.
Last gig/concert you went to and your verdict?
I saw Novelist last week at By:Larm in Norway and he put on an incredible show. He also has a brilliant DJ with him. Crowd loved it.
Last stage production you saw and your verdict?
I had a night off in London recently and Ticketmaster kindly gave me tickets to Miss Saigon which is this musical about the Vietnam war and prostitution ( and other things). The production was exceptional, helicopters on stage, fireworks. Ten out of Ten.
Last gallery / museum / exhibition you visited and your verdict?
I went to the British Museum today and saw the mummy exhibition. It was great, empty because it was early on a weekday. I really love all that history museum type stuff so I had a great time. Being so close to actual mummified corpses definitely made me feel a big grossed out though. I don't think I can criticise history?
You have a golden ticket to Easons, what magazine is first on your list?
Is this real life or for the sake of this interview? I buy a lot of magazines and usually only read half of them. I'd probably buy the Sound On Sound first then The Guardian. Super boring sorry.
What are your most clicked bookmarks?
Band sessions, Adventure Time, Wikipedia pages.
Do you have a favourite podcast or radio programme?
Adventure Time
When you fall into a YouTube hole what's the general subject matter of the videos you're watching?
It differs, I get stuck in a weird music wormhole, weird fact videos but also end up on Buzzfeed regularly melting my brain.
What song should we listen to right now?
Sivu –  'The Nile', or Ibeyi – 'Oya'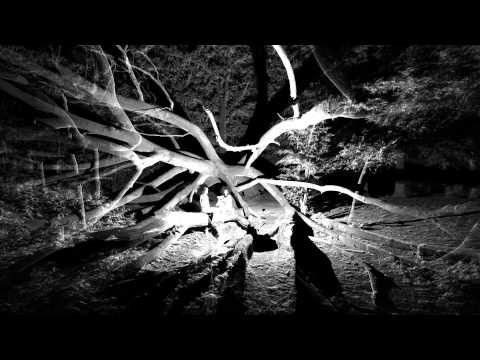 Which boxset/TV series do you have on the go at the moment?
None, I think the only box sets I've ever really got into is The Simpsons, Orange Is The New Black and Skins.
Which app do you use the most?
comic sans
Do you play video games or mobile platform games, and if so, what's your favourite at the moment?
I've a PS4 and I love GTA V on it but I don't use it very much because I'm never home. I've a backflip game on my phone that I use when I'm super bored and on transport.
What is your favourite club night of all time?
Ha, I'm not sure if I've ever had a 'club' night. Love a good 'old mans pub'. I've had a ton of good pub nights though, broke a skateboard in half with a friend once on the way home because it ''seemed like a good idea''.
What was the last country you visited and what were you doing there?
I thiiiiiink it was Ireland, if it was then I was there surprising my best friend on her 18th. She didn't think I was coming. The night before I was in Norway.
If you could transport one international cultural outlet to your home town, what would it be and why?
The KoKo in London complete with gig line up. Theres not much of a gig scene where I live at the moment.
And finally, if you listen to one new act this week make it…
The Japenese House – Still.
Previously on PopLives: All We Are, Dan Finnegan, Roisin Agnew, John Leo Gillen, Eoin Cregan, Bronagh Gallagher, Martin Sharry, Zoe Ni Riordain, Evan Webber, Caitriona Ni Mhurchu, Kris Nelson, Eleanor Tiernan, Philip Connaughton, Tanya Tagaq, Richie Egan, Alison Spittle, Rex Ryan, Charlene Lydon, Avril Stanley, Mary Nally, Colm Mac Con Iomaire, Anna Rodgers, Tara Flynn, John Butler, Don Wycherley, Maser, Rubberbandits, James Wolf, Sinead Gleeson, Olwen Fouéré, Le Galaxie, Cian O'Brien, Cian Ó Ciobhain, Katie Holly, Elaine Mai, Aisling Farinella, Brendan Canty, Melanie Morris, Taylor Mac, Temper-Mental MissElayenous, Fez Fa'anana, Chris Judge, Xnthony, David Mullane, Jo Mangan, Derek O'Connor, Beardyman, Lynnette Moran, Rob Delaney, Julie Chance, Conor O'Brien, Nial Conlan, Wallis Bird, Adrian Crowley, Tegan Quin, Ellie Macnamara, Steve Ryan, Mumblin Deaf Ro, Rick O'Shea, Grace Dyas, Mark O'Halloran, Amy Conroy, Louise McSharry, Maeve Higgins, Ray Yeates, Nialler9, Jeanie Finlay, Kevin Barry, Brigie De Courcy, John Scott, Willie White, Niall Muckian, Phil Boyle, Angela Dorgan, Roise Goan, Joshua Gordon, Mick Minogue, Eilis Boyle, Annie Mac, Ben Frow, Michael McDermott, Sinead O'Connor,  Shane Langan, Kathy Scott, Eoghan Kidney, Michael Roe, and Phillip McMahon.