PopLives #89: All We Are
Every week this Q&A finds out what interesting people in music, film, fashion, theatre, literature, performance, tech stuff, and whatever else are consuming.
The first time I went to see All We Are, I didn't see them. The power at Glastonbury 2014 had gone, and as the pelting rain drenched Worthy Farm, the Crow's Nest at the top of a hill overlooking The Park area could host its next musical guest, All We Are. I had to wait until Dingle last December to see them at Other Voices, and it was a wait well worth it. This is a stunning band. They play The Workmans on Saturday (14th).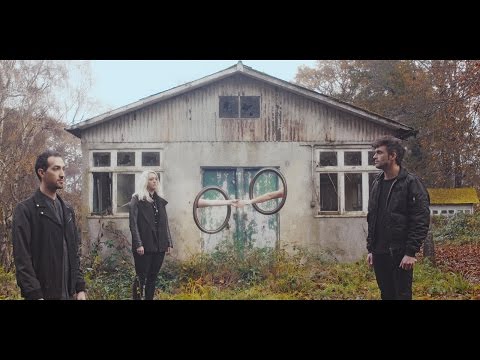 What are you reading?
Having a go at A Brief History Of Time by Stephen Hawking, it's always good to brush up on your relativity.
Last film you saw and your verdict?
Just watched Under The Skin, it was really dark, really original and the soundtrack was absolutely stunning. Totally recommended.
Last gig/concert you went to and your verdict?
We saw Kate Tempest in Liverpool and Warpaint in London. Kate is more than an artist, she's more like a prophet, if you haven't seen her, DO IT! Warpaint were banging as always, amazing live band.
Last stage production you saw and your verdict?
Went to the ballet at the Empire in Liverpool for the first time not so long ago and saw Swan Lake. The music was really out there and the story was pretty dark. Pretty cool.
Last gallery / museum / exhibition you visited and your verdict?
We usually pop into Fact in Liverpool when new exhibitions come on. Loads of cool stuff there! We saw a jacket made out of road kill once.
You have a golden ticket to Easons, what magazine is first on your list?
We love a bit of National Geographic and New Scientist. Used to have a subscription for New Scientist actually.
What are your most clicked bookmarks?
Haha! Football 365.
Do you have a favourite podcast or radio programme?
We love a bit of Lauren Laverne on BBC6Music, she plays really good tunes full of soul and she's an absolute sweetheart in real life!
Give us a tip for 2015…
Take a backpack, and your own pillow.
When you fall into a YouTube hole what's the general subject matter of the videos you're watching?
This happens too often. Hours and hours on the road really makes you love YouTube. We have gone through a phase of watching Silent Music videos. Dancing in the street with David Bowie and Mick Jagger is one hell of a banger!
What song should we listen to right now?
'Get Up' by Young Fathers.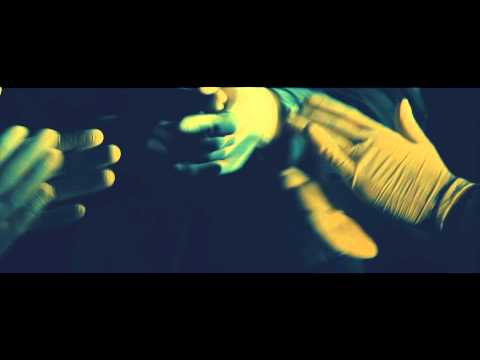 Which boxset/TV series do you have on the go at the moment?
We love zombies and we have to start watching Walking Dead again, we kind of fell off a bit during the 3rd season but we'll get back on it, promise.
Which app do you use the most?
Hate to admit it, it probably is Facebook but Google Maps is also a winner.
Do you play video games or mobile platform games, and if so, what's your favourite at the moment?
We're completely hooked on Hot Line Miami and Papers Please in the back of the van at the moment. Hot Line Miami is a top down nostalgic shooter game and Papers Please is an immigration simulation game. Eye opening
What is your favourite club night of all time?
It's not really a club night but there is a club in Liverpool that just re-opened called The Magnet. You go in thinking you're going to have one pint and then you realise it's 6 in the morning. It's brilliant.
What was the last country you visited and what were you doing there?
We're in Germany at the moment while this is being typed, we're touring over here for the next 14 days.
If you could transport one international cultural outlet to your home town, what would it be and why?
If we could bring the Kazimier club (Liverpool's finest) to the world we would do just that.
And finally, if you discover one new act this week make it…
Young Fathers! We played with them at Other Voices last year.
Previously on PopLives: Dan Finnegan, Roisin Agnew, John Leo Gillen, Eoin Cregan, Bronagh Gallagher, Martin Sharry, Zoe Ni Riordain, Evan Webber, Caitriona Ni Mhurchu, Kris Nelson, Eleanor Tiernan, Philip Connaughton, Tanya Tagaq, Richie Egan, Alison Spittle, Rex Ryan, Charlene Lydon, Avril Stanley, Mary Nally, Colm Mac Con Iomaire, Anna Rodgers, Tara Flynn, John Butler, Don Wycherley, Maser, Rubberbandits, James Wolf, Sinead Gleeson, Olwen Fouéré, Le Galaxie, Cian O'Brien, Cian Ó Ciobhain, Katie Holly, Elaine Mai, Aisling Farinella, Brendan Canty, Melanie Morris, Taylor Mac, Temper-Mental MissElayenous, Fez Fa'anana, Chris Judge, Xnthony, David Mullane, Jo Mangan, Derek O'Connor, Beardyman, Lynnette Moran, Rob Delaney, Julie Chance, Conor O'Brien, Nial Conlan, Wallis Bird, Adrian Crowley, Tegan Quin, Ellie Macnamara, Steve Ryan, Mumblin Deaf Ro, Rick O'Shea, Grace Dyas, Mark O'Halloran, Amy Conroy, Louise McSharry, Maeve Higgins, Ray Yeates, Nialler9, Jeanie Finlay, Kevin Barry, Brigie De Courcy, John Scott, Willie White, Niall Muckian, Phil Boyle, Angela Dorgan, Roise Goan, Joshua Gordon, Mick Minogue, Eilis Boyle, Annie Mac, Ben Frow, Michael McDermott, Sinead O'Connor,  Shane Langan, Kathy Scott, Eoghan Kidney, Michael Roe, and Phillip McMahon.