PopLives #88: Dan Finnegan
Every week this Q&A finds out what interesting people in music, film, fashion, theatre, literature, performance, tech stuff, and whatever else are consuming.
Dan Finnegan is one of the people behind the new record label and management company Paper Trail Records. Paper Trail Records launches March 12 (Thursday).
What are you reading?
Attempting At Swim-Two-Birds, but admittedly floundering.
Last film you saw and your verdict?
I caught Boyhood when they brought it back to the cinema. I thought it was pretty much perfect. It certainly lived up to the hype, in my book anyway.
Last gig/concert you went to and your verdict?
Me and My Dog in The Bernard Shaw. It's great seeing new Irish bands with that sort of energy.
Last stage production you saw and your verdict?
I went to an adaption of Golem in D-Light Studios by Black Mass Productions. It was mega spooky – this eerie silent play with a really great live soundtrack.
Last gallery / museum / exhibition you visited and your verdict?
Andrew Simpson's exhibition in NCAD was phenomenal. He deserves to be known by everyone.
You have a golden ticket to Easons, what magazine is first on your list?
Ohhh I dunno. Maybe Fader or Clash? I haven't really bought a magazine in years.
What are your most clicked bookmarks?
Outside of music, probably Reddit,or The Guardian's football section… or cooking videos. My vice.
Do you have a favourite podcast or radio programme?
Anything on This American Life is pretty good. I'm a big fan of Gach Treo's Radio na Life show. He plays really eclectic and interesting stuff.
Give us a tip for 2015…
Vote Yes in the Marriage Equality Referendum. Don't be a dope.
When you fall into a YouTube hole what's the general subject matter of the videos you're watching?
Endlessly clicking related links to weird bands with names as long as books. I'm a 90s emo kid at heart.
What song should we listen to right now?
Anything on the Orchid Tapes label. I've had 'Harvey' by Alex G on endless repeat.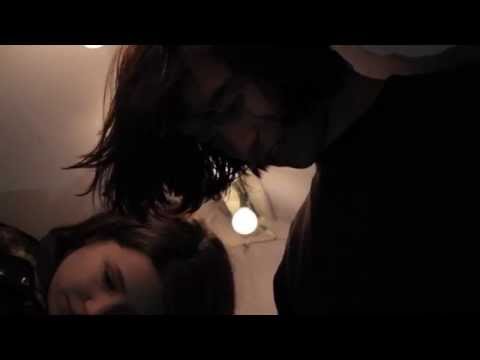 Which boxset/TV series do you have on the go at the moment?
I'm quickly exhausting Netflix's supply of Adventure Time episodes.
Which app do you use the most?
I'm hopelessly addicted to Instagram. That or VSCO Cam.
Do you play video games or mobile platform games, and if so, what's your favourite at the moment?
Hours and hours and hours of FIFA 15.
What is your favourite club night of all time?
Antics. 2 euro VK Ice, baby.
What was the last country you visited and what were you doing there?
I was over in New York recently with Jack who runs Paper Trail with me. Cloud, whose record we're releasing in April, is based in America so it was part business part excuse for a holiday.
If you could transport one international cultural outlet to your home town, what would it be and why?
In-n-Out Burger. A cultural landmark.
And finally, if you discover one new act this week, make it…
Somerville. Her Other Voices set was absolutely astonishing. She's an amazingly unique talent.
Previously on PopLives: Roisin Agnew, John Leo Gillen, Eoin Cregan, Bronagh Gallagher, Martin Sharry, Zoe Ni Riordain, Evan Webber, Caitriona Ni Mhurchu, Kris Nelson, Eleanor Tiernan, Philip Connaughton, Tanya Tagaq, Richie Egan, Alison Spittle, Rex Ryan, Charlene Lydon, Avril Stanley, Mary Nally, Colm Mac Con Iomaire, Anna Rodgers, Tara Flynn, John Butler, Don Wycherley, Maser, Rubberbandits, James Wolf, Sinead Gleeson, Olwen Fouéré, Le Galaxie, Cian O'Brien, Cian Ó Ciobhain, Katie Holly, Elaine Mai, Aisling Farinella, Brendan Canty, Melanie Morris, Taylor Mac, Temper-Mental MissElayenous, Fez Fa'anana, Chris Judge, Xnthony, David Mullane, Jo Mangan, Derek O'Connor, Beardyman, Lynnette Moran, Rob Delaney, Julie Chance, Conor O'Brien, Nial Conlan, Wallis Bird, Adrian Crowley, Tegan Quin, Ellie Macnamara, Steve Ryan, Mumblin Deaf Ro, Rick O'Shea, Grace Dyas, Mark O'Halloran, Amy Conroy, Louise McSharry, Maeve Higgins, Ray Yeates, Nialler9, Jeanie Finlay, Kevin Barry, Brigie De Courcy, John Scott, Willie White, Niall Muckian, Phil Boyle, Angela Dorgan, Roise Goan, Joshua Gordon, Mick Minogue, Eilis Boyle, Annie Mac, Ben Frow, Michael McDermott, Sinead O'Connor,  Shane Langan, Kathy Scott, Eoghan Kidney, Michael Roe, and Phillip McMahon.