PopLives #87: Roisin Agnew
Every week this Q&A finds out what interesting people in music, film, fashion, theatre, literature, performance, tech stuff, and whatever else are consuming.
Roisin Agnew is the editor and publisher of Guts Magazine. Issue 2 is out now. For information on stockists and more go here.
What are you reading?
I'm reading Alice Munro's Dance of The Happy Shades. I read a lot of short stories recently, and Alice Munro is the empress of the form.


Last film you saw and your verdict?
Whiplash and I loved it. JK Simmons killed it and the Oscar was well-deserved I thought. I'm a sucker for a character with quotable one-liners like "Are you a dragger or a rusher?" or "Not quite my time".
Last gig/concert you went to and your verdict?
I saw Jape in Berlin sort of by accident, and it was great. It was really strange to see him out of a Dublin context, in a little venue in the middle empty warehouses on the Spree.
Last stage production you saw and your verdict?
I went to see PanPan's production of Shakespeare's A Midsummer Night's Dream. It sets the play in a geriatric hospital and it was genius. There's a nice moment involving a mixture of zimmer frames and Darude's Sandstorm which was pretty special.
Last gallery / museum / exhibition you visited and your verdict? 
I went to a Cartier Bresson photography exhibition in Rome last month and I thought it was amazing. He's one of those photographers who covered everything from the 20s up to the 80s, who everyone is sort of familiar with without knowing it. I was struck by how travel had influenced his career and photography. He went everywhere at a time when travel wasn't as common or affordable as it is now.
You have a golden ticket to Easons, what magazine is first on your list?
Oo dear. So, I'm obsessed with McSweeneys, the Dave Eggers journal that I only started engaging with properly recently. I look at Little White Lies online. I love Rookie, Frankie, I-D, Totally Dublin (it's free), The White Review, and The Plant Journal. The magazine I buy the most is not independent at all though, and that's Vogue . But top choice would go to The Gentlewoman.

What are your most clicked bookmarks? 
The Elbowroom, my yoga studio I'm constantly failing to go to, but fantasise about getting to on a regular basis; The Guardian; 'Eye shapes' on Pinterest; 'Haircuts for blonde hair' on Pinterest; LeBron James; New York Magazine; 'Willow Smith's style' on Pinterest; and Marnie the dog.
Do you have a favourite podcast or radio programme? 
I wouldn't say I have a favourite one. I was a Serial fan and I listen to This American Life, The Moth, Women's Hour, TED Radio, 99% invisible, Radiolab, Thinking Allowed and a podcast called Risk, which is essentially like The Moth, but deals mainly with gross confessional stories about sex.
Most recently I've been listening to The New Yorker Fiction podcast. They get famous authors to read other famous author's short stories, and they're generally amazing and sort of surprising – kind of a bed-time treat.
Give us a tip for 2015…
Erm. Don't bother with the things you're not, focus on the things you are, and own them. I think I got that from Neil Watkins.

When you fall into a YouTube hole what's the general subject matter of the videos you're watching?
FKA Twigs videos, I have embarrassing love for her. In addition to that, her videos are a little art form in and of themselves. The last one for her song Pendulum is beautiful.

What song should we listen to right now?
I'm sort of secretive about my taste in music. Every time someone follows me on SoundCloud or Spotify I'm mortified, so I try to stay pretty invisible and don't create playlists or like things. But I've been listening to a DJ Koze mix of an AA Herbert track called 'It's Only' for the past few months. I have very clear memories of listening to the original Herbert song on a beach in Spain in a hammock, and it brings me back there. I've also been listening to the new Sleater-Kinney album, I used to love them when I was 15.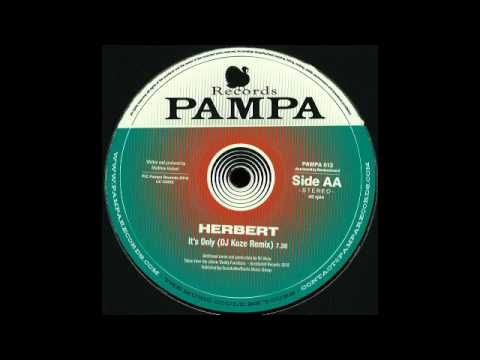 Which boxset/TV series do you have on the go at the moment?
I'll be sinking into some delicious House of Cards for the next while, but I've had Girls, Homeland and Looking on the go for the past while. I highly recommend Looking. It's set around the lives of three gay guys in San Francisco and it's incredibly well-acted with sunny washed-out San Fran to cap it off.

Which app do you use the most?
Hailo – makes life faster and sweeter.
Do you play video games or mobile platform games, and if so, what's your favourite at the moment?
Have never had any interest to be honest.
What is your favourite club night of all time?
Sheesh. I sort of just rotate around whatever is going on, be it a Hidden Agenda gig or a party. I like Mother, I've been to Sweatbox once and loved it, but I tend to end up at house parties more than club nights when I go out these days. I wish there was an over-the-top concept-night with lots of fire-and-safety hazards and costumes, but they seemed to have died out by the time I was old enough for club nights.
What was the last country you visited and what were you doing there?
I was in Berlin a couple of weeks ago to visit friends and it was great. It reminded me of how we could live so much better in Dublin if we adopted the policies of other, nicer cities. Everything is bikes, dogs and babies over there, and their dedication to taking care of public spaces is really inspiring.
If you could transport one international cultural outlet to your home town, what would it be and why?
I think it would be Fat Cat in New York, the way I remember it from 2010 – it may be very different now. It would be amazing to have an all-night byo venue in Dublin with games and pool-tables and musicians improv-ing. People could come in from parties, from the end of their bar shift or from gigs, just to hang out or because they're not ready for bed. We'd charge a tiny amount in, like 3€, so everyone could afford to hang out. We'd have a really hardcore bouncer to scare away any messers, and everyone would be welcome, and nights wouldn't have to end up at someone's house, they could all end up in one amazing place.

And finally, if you read one thing this week (aside from Guts) make it…
Patti Smith's Just Kids. I recently read it and it made me feel ok about everything; about being young, pursuing something creative, not being entirely certain about what I'm up to, friendships, relationships, New York, not having money. It was the most affecting and soothing book I've read in a long time. It really stuck in my head.
(pic via Roisin on Twitter)
Previously on PopLives: John Leo Gillen, Eoin Cregan, Bronagh Gallagher, Martin Sharry, Zoe Ni Riordain, Evan Webber, Caitriona Ni Mhurchu, Kris Nelson, Eleanor Tiernan, Philip Connaughton, Tanya Tagaq, Richie Egan, Alison Spittle, Rex Ryan, Charlene Lydon, Avril Stanley, Mary Nally, Colm Mac Con Iomaire, Anna Rodgers, Tara Flynn, John Butler, Don Wycherley, Maser, Rubberbandits, James Wolf, Sinead Gleeson, Olwen Fouéré, Le Galaxie, Cian O'Brien, Cian Ó Ciobhain, Katie Holly, Elaine Mai, Aisling Farinella, Brendan Canty, Melanie Morris, Taylor Mac, Temper-Mental MissElayenous, Fez Fa'anana, Chris Judge, Xnthony, David Mullane, Jo Mangan, Derek O'Connor, Beardyman, Lynnette Moran, Rob Delaney, Julie Chance, Conor O'Brien, Nial Conlan, Wallis Bird, Adrian Crowley, Tegan Quin, Ellie Macnamara, Steve Ryan, Mumblin Deaf Ro, Rick O'Shea, Grace Dyas, Mark O'Halloran, Amy Conroy, Louise McSharry, Maeve Higgins, Ray Yeates, Nialler9, Jeanie Finlay, Kevin Barry, Brigie De Courcy, John Scott, Willie White, Niall Muckian, Phil Boyle, Angela Dorgan, Roise Goan, Joshua Gordon, Mick Minogue, Eilis Boyle, Annie Mac, Ben Frow, Michael McDermott, Sinead O'Connor,  Shane Langan, Kathy Scott, Eoghan Kidney, Michael Roe, and Phillip McMahon.