PopLives #86: John Leo Gillen
Every week this Q&A finds out what interesting people in music, film, fashion, theatre, literature, performance, tech stuff, and whatever else are consuming.
John Leo Gillen is the man behind Electric in Galway, a multi-purpose venue made up of four spaces; a rooftop restaurant, a cocktail bar and two performance spaces.
Gillen says, "A little over 3 years ago, after things started to go downhill after the Tiger, I asked if I could take a disused room of my Dad's old nightclub and started doing parties once a week, which then turned into a club space for all the people into electronic music in the west, and since then slowly but surely I've been designing and transforming pieces of the venue, breaking down the overall space into individual elements one-by-one (Biteclub, Glasshouse, Factory). Right now I'm working on making the last and biggest room in the building, to complete this new type of nightclub – laid-back, wholesome, educational and convivial."
What are you reading?
I tried Professor Piketty's Capital but just couldn't do it, sorry Tommy. But the new picture book by Berlin-blog freundevonfreunden.com (Friends of Friends), which documents creative people in their workspaces, was about right for my reading age.
I also listen to audiobooks while I'm working at the computer. This week I had Amy Poehler's Yes, Please on-the-go while rolling out the new Electric online.
Last film you saw and your verdict?
Birdman. Like Boyhood, after watching it I thought "I'm glad somebody made that but I will never think about it again." What does it take to get Mean Girls 2-5 made?
Last gig/concert you went to and your verdict?
Outside of our own gigs, my friend Steffi's album release in Berghain, which was my first time there. Berghain (and Berlin in general) was one of those rare experiences where you've imagined something for so long that it can't possibly live up to it, but somehow it was even better. I'd move there in the morning – not just to Berlin, I'd move to the club.
People say Berghain is fading but that's bullshit. A place exists where I can hear incredible music and get a deadly drink while two lads are going at it in the corner with 1,000 other freaks around them on their own buzz; and that they can maintain that equilibrium and understanding. It's the best club in the world for now anyway. So what if some naive American tourists want to go for a look, there's a lot to be said for that too.
Last stage production you saw and your verdict?
Closing night of The Walworth Farce. The Gleesons brought such a lightness to Enda Walsh. And the set design was next level amazing/hilarious – the little boys on the string playing in the garden!
Last gallery / museum / exhibition you visited and your verdict?
Matisse last year in the Tate which feels like a long time ago now. I'm saving my art pocket-money for Venice in May. I went for the first time two years ago and theres no point trying to describe it. I filled ten rolls of film and none of them came out – I think that was a message.
You have a golden ticket to Easons, what magazine is first on your list?
I mostly buy my magazines online. The new print scene is amazing, but you wont find the titles in Eason's. Last one I got was Issue 1 of Assistant Magazine – documenting creatives standing in the background of the fashion industry.
London-based Twin magazine is another great one, with a super-cool Irish girl Celestine Cooney on the team. She supports all the Irish-in-London kids.
What are your most clicked bookmarks?
- xlr8r.com for new tunes
- nialler9.com for the Irish stuff.
- goodhoodstore.com for clothes – I keep 'cart' tabs open for months at a time until the thing I want no longer exists.
- itsnicethat.com for a visual pick-me-up.
- If I have some money I'll buy a print from Beach Gallery London. http://beach.london/shop
- Most of all donedeal.com where I buy piles of shite to turn into a something or other – like a club made of old factory windows, that's the next thing.
Do you have a favourite podcast or radio programme?
NTS Radio or anything on Monocle, I got to hang out with them last week in Galway with our pals the Tweed Project while they were here writing a feature for IrishDesign2015.
Give us a tip for 2015…
Just vote yes in the marriage equality referendum – if only so kids in our small towns can stop hearing they're somehow different or less. Growing up different in Ireland is hard enough without "adults" telling you your bullies are justified.
We're hosting a big awareness blowout (Confetti – 'The Party of the Queer!') in Electric with on April 10th. Definitely one for your diaries.
When you fall into a YouTube hole what's the general subject matter of the videos you're watching?
Munchies from Vice. Byron in Biteclub just put me onto it and I can't get enough.
What song should we listen to right now?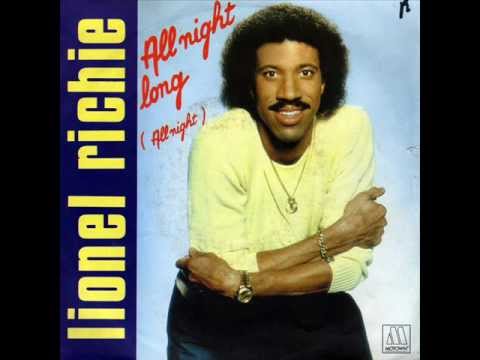 Which boxset/TV series do you have on the go at the moment?
I haven't had a tv for years and I have tried the laptop thing but I just end up going in other tabs and not watching. When I'm at home I watch House of Cards with my Dad and tell him to be more like Frank Underwood, is that fucked up?
Which app do you use the most?
Various dating apps which evidently don't work or I would not still have them.
Do you play video games or mobile platform games, and if so, what's your favourite at the moment?
I design buildings on SketchUp which is kind of like The Sims without the boring, actual game part.
What is your favourite club night of all time?
Okay this one is impossible for me to answer. Baptothefuture & Epoch for the tunes; Alice for a party; and Tome for the kids making Galway an interesting place to be young. These guys are the best in the game and it's incredible that we have them in our family.
What was the last country you visited and what were you doing there?
Morocco drinking mint tea in the Fellah hotel by day; and breaking several cultural taboos by night.
If you could transport one international cultural outlet to your home town, what would it be and why?
Can I transport the cultural outlet in my home town to New York and have an unreal life? Failing that I'd take The Hayward Gallery. They make contemporary art so accessible and engaging. I saw my favourite show ever 'Light Show' there with a massive group of 4 year olds who were there with their school, which was amazing but also made me feel something like FOMO and regret mixed together.
And finally, if you listen to one tune this week make it…
John Daly's EP '11 51 36 41 2' coming out on Running Black.
Previously on PopLives: Eoin Cregan, Bronagh Gallagher, Martin Sharry, Zoe Ni Riordain, Evan Webber, Caitriona Ni Mhurchu, Kris Nelson, Eleanor Tiernan, Philip Connaughton, Tanya Tagaq, Richie Egan, Alison Spittle, Rex Ryan, Charlene Lydon, Avril Stanley, Mary Nally, Colm Mac Con Iomaire, Anna Rodgers, Tara Flynn, John Butler, Don Wycherley, Maser, Rubberbandits, James Wolf, Sinead Gleeson, Olwen Fouéré, Le Galaxie, Cian O'Brien, Cian Ó Ciobhain, Katie Holly, Elaine Mai, Aisling Farinella, Brendan Canty, Melanie Morris, Taylor Mac, Temper-Mental MissElayenous, Fez Fa'anana, Chris Judge, Xnthony, David Mullane, Jo Mangan, Derek O'Connor, Beardyman, Lynnette Moran, Rob Delaney, Julie Chance, Conor O'Brien, Nial Conlan, Wallis Bird, Adrian Crowley, Tegan Quin, Ellie Macnamara, Steve Ryan, Mumblin Deaf Ro, Rick O'Shea, Grace Dyas, Mark O'Halloran, Amy Conroy, Louise McSharry, Maeve Higgins, Ray Yeates, Nialler9, Jeanie Finlay, Kevin Barry, Brigie De Courcy, John Scott, Willie White, Niall Muckian, Phil Boyle, Angela Dorgan, Roise Goan, Joshua Gordon, Mick Minogue, Eilis Boyle, Annie Mac, Ben Frow, Michael McDermott, Sinead O'Connor,  Shane Langan, Kathy Scott, Eoghan Kidney, Michael Roe, and Phillip McMahon.