PopLives #85: Eoin Cregan
Every week this Q&A finds out what interesting people in music, film, fashion, theatre, literature, performance, tech stuff, and whatever else are consuming.
Eoin Cregan works with Bodytonic as a booker and promoter for the Twisted Pepper, Life Festival, Beatyard, as well as The Big Grill and Dublin City Block Party. He also produces Banter with Jim Carroll.
What are you reading?
Elmore Leonard's Pronto. He's my favourite crime writer, his books are so much fun, particularly the dialogue, and have very much influenced a lot of US crime films. Lately I have been reading all his books one after another, they always help me to switch off at night.
Last film you saw and your verdict?
A Most Violent Year. I really enjoyed it and highly recommend. It tells the tale of an honest business man who is victim to theft from his competitors, and is pressurised by his colleagues, as well as his own wife, to bend the rules to solve his problems, but he sticks to his good ethics and wins in the end. The way it should be.
Last gig/concert you went to and your verdict?
Binkbeats at The Twisted Pepper a two weeks ago. A one man band from Holland with the most incredible set-up of instruments & gadgets (four hours it took to set-up). He made a name for himself with his 'Unraveled' series on Youtube, doing solo renditions of artists like Erykah Badu, Aphex Twin & Jay Dilla, and has now moved on to making his own amazing compositions. I'm not sure what genre you'd classify him under, you just need to see it!
Last stage production you saw and your verdict?
I don't get to theatre as I much as I should or like to. The last production I saw was a stripped down version of Cirque du Soleil at SXSW. The detail and intricacies of their acrobatics was mind blowing, not only the physical side but also how they wrapped it up visually with costume & flair. You would need incredible perseverance and patience to reach their level of skill.
Last gallery / museum / exhibition you visited and your verdict?
'Exposed: A History of Lingerie' at Fashion Institute of Technology (FIT) in New York. I went with my wife who works in fashion, just to clear up that part! It was a really interesting look at the development of lingerie from 1800s to today, how it has changed in function & style and the influence it has had on the design of other fashion garments. Mind boggling to see some of the tiny corsets that women used to have to squeeze themselves into.
You have a golden ticket to Easons, what magazine is first on your list?
The Source, the definitive and one of the longest running hip-hop magazines (I think the first edition was in 1988). I love all things hip-hop. I've being buying it (from Easons) monthly since 1995. I still get excited every time I get a new edition.
What are your most clicked bookmarks?
Wholefoods for recipe ideas, Fader for music & fashion.
Do you have a favourite podcast or radio programme?
Soulection is my favourite at the moment. It's a radio show & record label based out of LA which is really expanding at the moment and putting out some amazing music from all new producers.
Give us a tip for 2015…
I can see Mindfulness getting more and more popular this year. Switching off devices, stepping back from workloads, and just taking time to think about… nothing. Some people use apps, but I think it can be as simple as leaving your desk at work to go for a short walk, or lying down & zoning out for 10-20 minutes.
When you fall into a YouTube hole what's the general subject matter of the videos you're watching?
I don't think I've ever fallen into a youtube hole. Usually I just use it to search for a track if I can't find it on Spotify, but I never really bounce into other videos.
What song should we listen to right now?
Fashawn – 'Golden State of Mind'. Summer will be here soon. I love this style of smooth & soulful Californian hip-hop.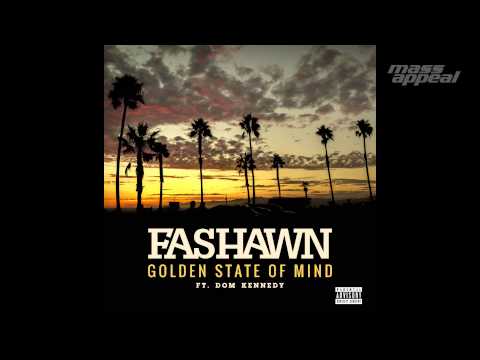 Which boxset/TV series do you have on the go at the moment?
I just finished season 1 of Breaking Bad and love it. The casting is amazing, and how they've managed to take the edge of such controversial issues by making it a comedy but at the same time keeping an awareness there of the seriousness. I'm also looking forward to House of Cards season 3 coming out next week.
Which app do you use the most?
Whatsapp. The best app to come out in years. Not only is it hugely useful for communicating fast in work via text or photo and cutting out hours of email (I hate emails!), but it has also allowed me to keep a stronger (and free) connection with both my sisters who live abroad and we don't get to see each other that often.
Do you play video games or mobile platform games, and if so, what's your favourite at the moment?
I play Lumosity on my mobile, it's a brain training game to help with things like attention, memory, speed, flexibility & problem solving, all through fun games. I make sure to take 10-15 mins daily during work to play & clear my head. As for video games, I haven't played any in years.
What is your favourite club night of all time?
I would say either Bugged Out! or Circus in Liverpool. I went to university there and it was where I discovered clubbing. Naturally being my first clubbing experience there was an air of something new and exciting, but the music policy, guests, sound, atmosphere & friendly crowd at both these clubs were always incredible. I never had a bad night. Sometimes I even used to go on my own and just dance literally non-stop from start to finish, all I needed was the music
What was the last country you visited and what were you doing there?
Spain for New Year. My wife is from Valencia, so we do regular trips to see her family. Next stop is Austin for SXSW next month.
If you could transport one international cultural outlet to your home town, what would it be and why?
Street Feast in London. I'm a big food fan, and love delving into all types & forms of cooking and baking from around the world, as well as exploring the endless varieties wines, beers & spirits. Street Feast literally has it all, in an informal, fun and vibrant way. The one I went to in Dalston was full of nooks & crannies to discover everything including different types of BBQ meats, sushi, breads, gin, cakes and I even had some bacon ice-cream.
And finally, if you go to one event this week make it…
Dublin Flea. Last Sunday of every month in New Market Square. I think the guys behind this are doing a great job. It looks the part, the vendors are lively and there's always a really nice atmosphere. I love rumbling through old gadgets, clobber & music, and you can find some really interesting stuff at the Dublin Food Co-op beside it.
Check out what Bodytonic events are happening in the Twisted Pepper, Bernard Shaw and elsewhere here.
Previously on PopLives: Bronagh Gallagher, Martin Sharry, Zoe Ni Riordain, Evan Webber, Caitriona Ni Mhurchu, Kris Nelson, Eleanor Tiernan, Philip Connaughton, Tanya Tagaq, Richie Egan, Alison Spittle, Rex Ryan, Charlene Lydon, Avril Stanley, Mary Nally, Colm Mac Con Iomaire, Anna Rodgers, Tara Flynn, John Butler, Don Wycherley, Maser, Rubberbandits, James Wolf, Sinead Gleeson, Olwen Fouéré, Le Galaxie, Cian O'Brien, Cian Ó Ciobhain, Katie Holly, Elaine Mai, Aisling Farinella, Brendan Canty, Melanie Morris, Taylor Mac, Temper-Mental MissElayenous, Fez Fa'anana, Chris Judge, Xnthony, David Mullane, Jo Mangan, Derek O'Connor, Beardyman, Lynnette Moran, Rob Delaney, Julie Chance, Conor O'Brien, Nial Conlan, Wallis Bird, Adrian Crowley, Tegan Quin, Ellie Macnamara, Steve Ryan, Mumblin Deaf Ro, Rick O'Shea, Grace Dyas, Mark O'Halloran, Amy Conroy, Louise McSharry, Maeve Higgins, Ray Yeates, Nialler9, Jeanie Finlay, Kevin Barry, Brigie De Courcy, John Scott, Willie White, Niall Muckian, Phil Boyle, Angela Dorgan, Roise Goan, Joshua Gordon, Mick Minogue, Eilis Boyle, Annie Mac, Ben Frow, Michael McDermott, Sinead O'Connor,  Shane Langan, Kathy Scott, Eoghan Kidney, Michael Roe, and Phillip McMahon.