PopLives #83: Martin Sharry
Every week this Q&A finds out what interesting people in music, film, fashion, theatre, literature, performance, tech stuff, and whatever else are consuming.
Martin Sharry is a playwright and theatre director.
Last film you saw and your verdict?
Only God Forgives by Winding Refn, great, loved it.
Last gig/concert you went to and your verdict?
Monday Echo at The International, I always appreciate the hit and miss of the live situation
Last stage production you saw and your verdict?
Shaun Dunne's The Waste Ground Party, I really enjoyed it
Last gallery / museum / exhibition you visited and your verdict?
The Sophisticated Neanderthal Interview by Nathaniel Mellors at Temple Bar Gallery + Studios. Great, watched it 8 times
You have a golden ticket to Easons, what magazine is first on your list?
Gorse
What are your most clicked bookmarks?
Facebook, Hotmail
Do you have a favourite podcast or radio programme?
Doc on One is usually good and KCRW's bookworm.
When you fall into a YouTube hole what's the general subject matter of the videos you're watching?
Very random from RSA to RZA
What song should we listen to right now?
Anything by Anne Briggs, a good counterbalance to X Factor etc.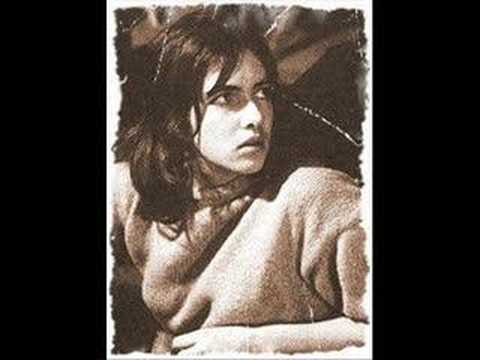 Which boxset/TV series do you have on the go at the moment?
Made In Chelsea, strangely fascinating
Which app do you use the most?
Headspace
Do you play video games or mobile platform games, and if so, what's your favourite at the moment?
N/A but I favour chess in any format
What is your favourite club night of all time?
One in the GPO, Galway, in the 90's, perhaps.
If you could transport one international cultural outlet to your home town, what would it be and why?
MOMA, it would be more convenient
And finally, if you check out one thing this month, that's not your own, make it…
The inimitable Peter Dooley at the Craic House in Cork Dec 5th.
Looking For Work, written and directed by Martin Sharry runs at the Project Arts Centre in Temple Bar in Dublin from November 25th-29th.
Previously on PopLives: Zoe Ni Riordain, Evan Webber, Caitriona Ni Mhurchu, Kris Nelson, Eleanor Tiernan, Philip Connaughton, Tanya Tagaq, Richie Egan, Alison Spittle, Rex Ryan, Charlene Lydon, Avril Stanley, Mary Nally, Colm Mac Con Iomaire, Anna Rodgers, Tara Flynn, John Butler, Don Wycherley, Maser, Rubberbandits, James Wolf, Sinead Gleeson, Olwen Fouéré, Le Galaxie, Cian O'Brien, Cian Ó Ciobhain, Katie Holly, Elaine Mai, Aisling Farinella, Brendan Canty, Melanie Morris, Taylor Mac, Temper-Mental MissElayenous, Fez Fa'anana, Chris Judge, Xnthony, David Mullane, Jo Mangan, Derek O'Connor, Beardyman, Lynnette Moran, Rob Delaney, Julie Chance, Conor O'Brien, Nial Conlan, Wallis Bird, Adrian Crowley, Tegan Quin, Ellie Macnamara, Steve Ryan, Mumblin Deaf Ro, Rick O'Shea, Grace Dyas, Mark O'Halloran, Amy Conroy, Louise McSharry, Maeve Higgins, Ray Yeates, Nialler9, Jeanie Finlay, Kevin Barry, Brigie De Courcy, John Scott, Willie White, Niall Muckian, Phil Boyle, Angela Dorgan, Roise Goan, Joshua Gordon, Mick Minogue, Eilis Boyle, Annie Mac, Ben Frow, Michael McDermott, Sinead O'Connor,  Shane Langan, Kathy Scott, Eoghan Kidney, Michael Roe, and Phillip McMahon.